Serious question: Have you ever been to Burlington, Vermont?
Well, if you're reading this you probably have been to Linden Street in Geneva. Why do I ask? Well, they could be confused for being the same place given the recent farm to table trend in the Finger Lakes. Burlington may have a few more blocks of restaurants and stores, but the move to fresh, local food is a trend that has been embraced in this rising food-centric community.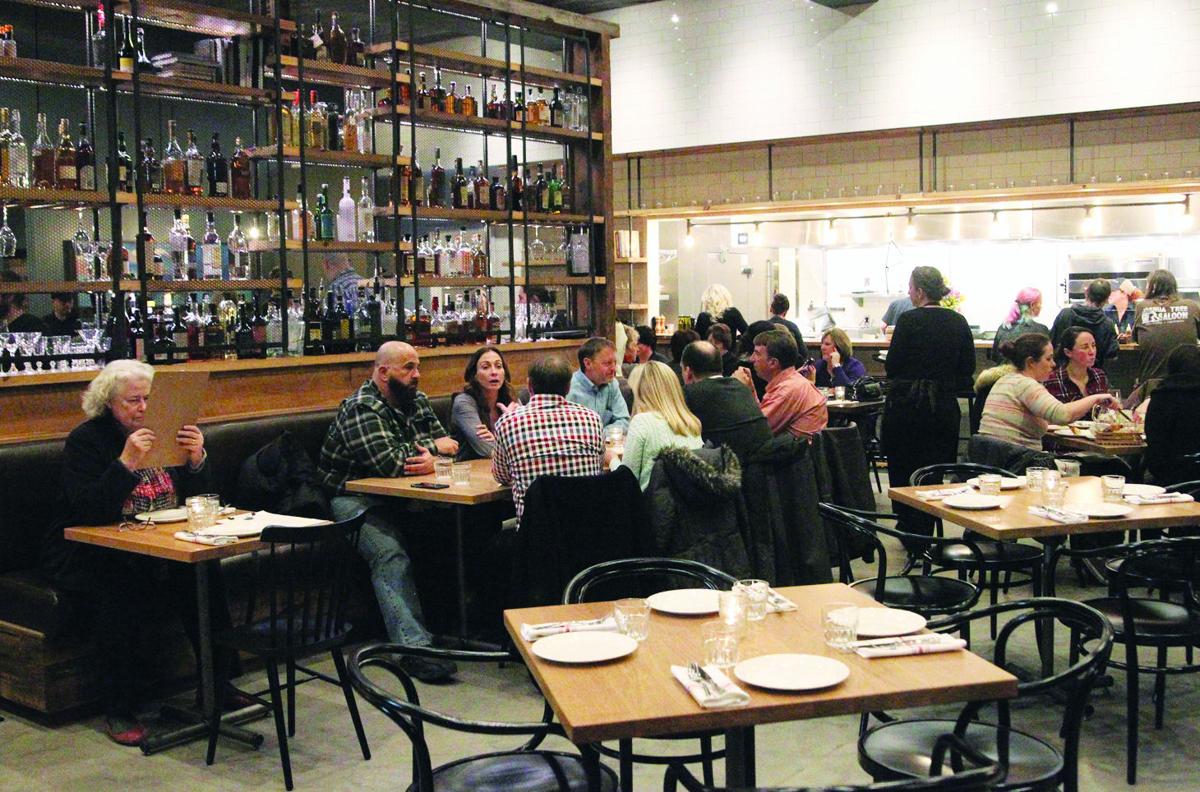 If you answered yes to my first question you know what I'm talking about.
When people think of Burlington they imagine a vibrant, entrepreneurial small city with a strong focus on local products and supporting local businesses. Over time, I have come to watch Geneva acquire a few of these characteristics, which has led to an increase of farm to table restaurants.
As a student, studying at Hobart and William Smith Colleges, originally from Vermont — I wanted to investigate the increase in farm to table locally.
Is it a true revolution or simply a trend?
I sat down with Susie Atvell, who owns Kindred Fare — an exciting new restaurant fully-embracing the farm to table model. She told me selecting Geneva was intentional for this venture.
Originally from Rochester, Susie knew that access to local produce and greens would be different. She wanted to start a restaurant project in the Finger Lakes and chose Geneva, which sits at the heart of the region.
Susie was excited to talk about the ways Kindred Fare stays true to being a "local" restaurant. When asked what "local" means to her, the answer was simple: "Local is about people and supporting other businesses. It's about immersing yourself into the vibes of your surroundings and the earth," she explained.
While it is a more difficult route and takes more time, Kindred Fare sees the benefits of being local with their food, wine, and beverage program.
She talked about various suppliers around the area such as Miranda Cheese Company, Ithaca Dairy, Maple Stone Farm, White Clover Sheet Farm (for lamb), Oink and Gobble (for pasture raised turkeys), Pre-Emption Plant and Produce (covering veggies, eggs, and flowers), Farmer Ground Flour, and many, many others.
The list seemingly goes on-and-on.
Her business would not be the same without the special connections made with these suppliers. One is Olivia who works directly in the kitchen whose family owns Morning Star Farm not far away in Middlesex, where animals are grass fed and pasture raised.
Then there's Jesse who comes to the restaurant every Thursday to hand deliver Copper Horse Coffee from Ithaca.
Maggie's Greens in Waterloo also supports the restaurant. Maggie can be found roaming around to the backdoor of Kindred Fare every Monday to personally deliver her greens from her garden.
After a day of work, these suppliers also come and dine at the restaurant. It feels like a community coming together. Sharing something everyone can relate to which is, of course food.
It explains Kindred Fare's motto: "To share is to love."
The real factor at play with restaurants like these is not merely the self-proclamation that they are 'farm to table'. Instead, the experience at these places is created around the effort taken by owners, chefs and stakeholders to buy-in and buy local.
Susie added that it's a marketing tool that plenty of people are using to bring customers to their businesses. She said there are different levels of farm to table, which is an important distinction. One business may be 10 percent local and still advertise themselves as farm to table, whereas others may source an entire menu from local suppliers.
Kindred Fare is true to their word.
It doesn't mean disregard your favorite restaurants that don't take advantage of local ingredients. Rather the takeaway is to encourage patrons to ask more questions about where the products used are coming from.
– Dana Gross, FingerLakes1.com
Dana is a senior at Hobart and William Smith Colleges in Geneva, New York. A foodie at heart, her schedule is dominated by school work, traveling, and taking on local developments in the Finger Lakes food scene. Catch her experiences and coverage exclusively on FingerLakes1.com.