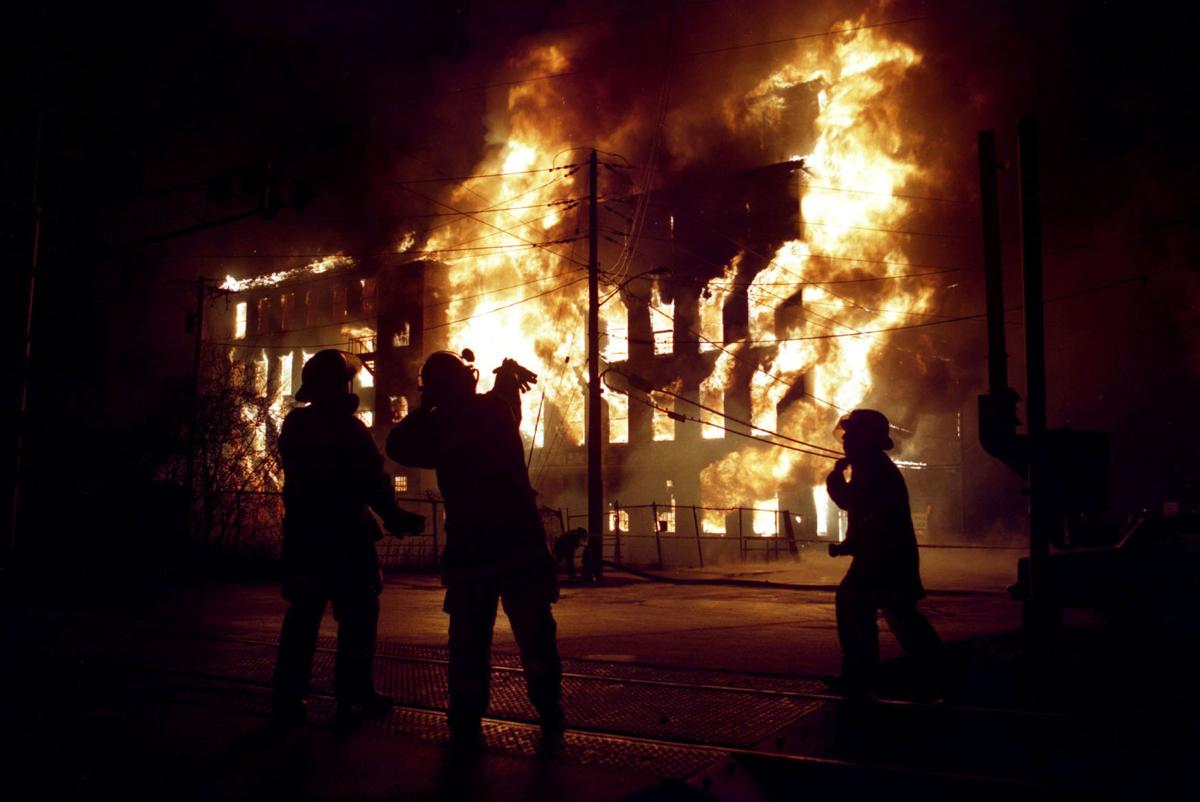 When firefighter Joseph Morabito began his shift at 5:30 p.m. Sunday, Dec. 19, 1993, the biggest concern on his mind was what he'd have for dinner.
By 7 p.m., though, Morabito found himself fighting the biggest fire of his 28-year career: the one that claimed the former Dunn & McCarthy shoe factory that night.
The numbers can only begin to trace the scale of the five-alarm blaze and the effort to contain it: 67 Auburn firefighters at the scene, 429 volunteers activated or alerted, 3 million gallons of water used. Another set of numbers traces the human cost of the fire: Two businesses destroyed and another four damaged, 706 without power for hours, more than 1,000 without phone service for days.
But, to Morabito, the most important number is zero. Though the fire lasted 10 hours, and at one point spanned a quarter of a mile, no lives were lost. Nor was anyone seriously injured. The only firefighter injuries at the scene were a twisted ankle and minor leg burns. Another three firefighters, from Montezuma, spent a night in the hospital after their responding truck collided with a car, whose driver also sustained minor injuries. And that minimum of harm is perhaps why, when Morabito looks back at the fire on the eve of its 25th anniversary, he can appreciate it for what it was:
"It was a spectacular fire," he said.
The Auburn Citizen:
Read More