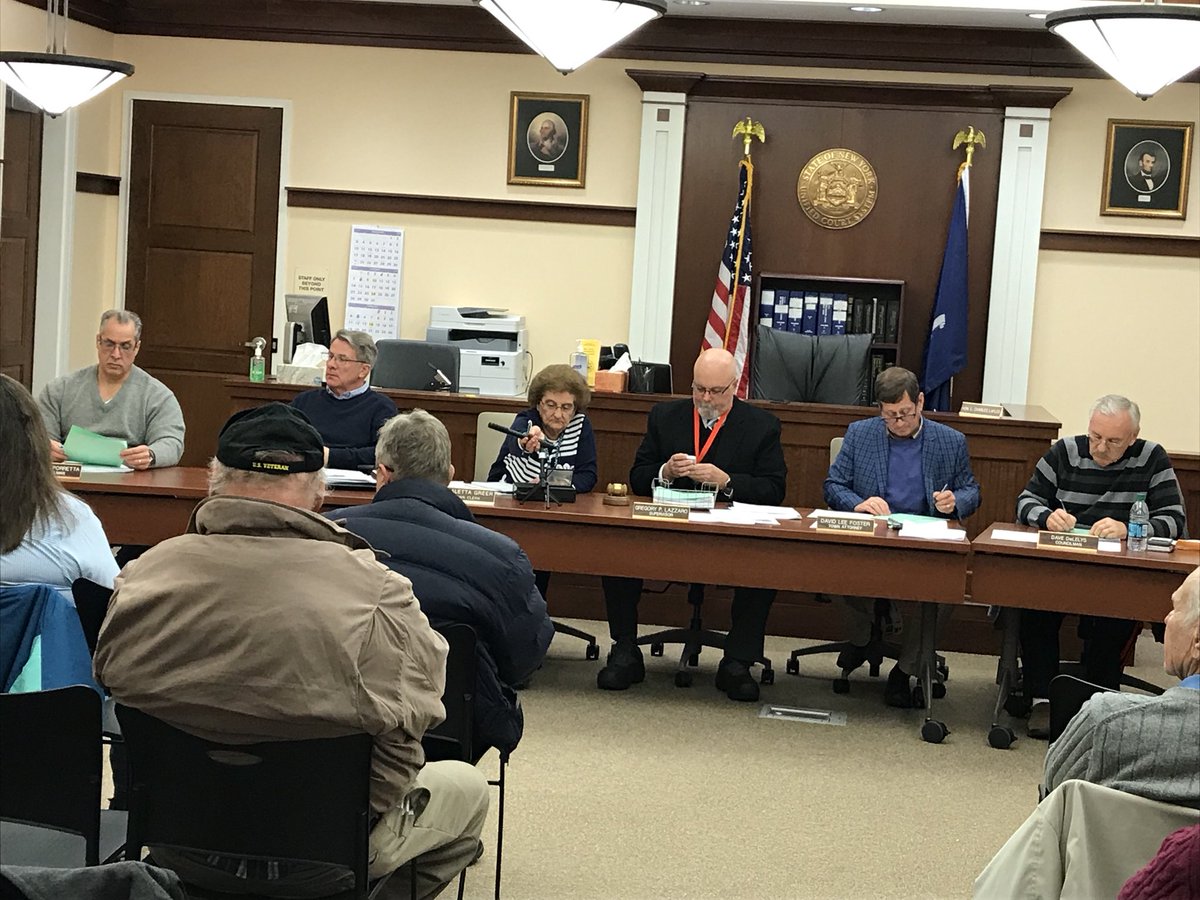 Over the weekend officials responded to the request made by local clergy to see the Seneca Falls Town Board go through mediation steps – to unite them, as contentious debate continues to divide the Town of less than 10,000.
A letter signed by seven local clergy members said they are concerned about increasing mistrust and division in the community and on the Town Board. The clergy members suggested mediation by the Center for Dispute Settlement of Wayne County as a way to bridge the divide, which is primarily over the Seneca Meadows landfill and property taxes.
"The hate-filled messages on Facebook and other social media against me have to stop," Supervisor Greg Lazzaro told the Finger Lakes Times. "I would consider the mediation only if this campaign of venomous, hate-filled attacks on me on Facebook over the last year can end."
He went on suggesting that the dislike exhibited toward him is misdirected. "I don't attack people. I address issues. Yet I'm the target of these attacks. Whether you oppose my ideas or not, there's no reason to do that," he said.
If clergy members were successful in convincing people to stop 'personal attacks' then perhaps mediation would be successful, Supervisor Lazzaro added. "There's no place for this level of personal attacks," he added. "The clergy needs to address that before any mediation effort can be considered by this board."
Councilman Doug Avery, who frequently lands on the opposite side of Supervisor Lazzaro on major issues – asked if mediation was the right answer. "I don't know that there is a role for mediation, as they suggest," he explained. "I certainly feel there is a place for their voice. However, the two issues that are currently before the Town Board and about which we are currently so divided, are really yes or no questions."
In response to the Finger Lakes Times story, Leah Ntuala, of The First Presbyterian Church sent a follow-up note to local media.
Read her full-response below:
My mother taught me long ago that I am not in charge of what other people say, but I am in charge of what I say and how I respond to what people say and do to me. As a child I didn't see the value in her words, but now as an adult, with children of my own and a society inundated with social media…..my mother feels like the wisest person to have walked the face of the earth.

I want to take a moment to address name-calling. Definition of name-calling: the use of offensive names especially to win an argument or to induce rejection or condemnation (as of a person or project) without objective consideration of the facts. (Merriam Webster) Name calling has become a norm in the United States. It takes place in children's cartoons, television/music/movies in general, social media and by elected officials. Name calling exists, but I am not a fan.

Does this mean I have never called a person a name? No it doesn't, but each year I work on doing it less and less. It is tough, no doubt. So why do something that is so difficult and against normative culture? Ultimately for me, as taught by my sage mother, is because name-calling is lazy. Relationships are difficult-ALL of them. It is easier for me to tell a person to shut up, than address the behavior that is bothering me. It is easier to call a person a name rather than telling them how their words or actions are making me feel. It is easier, but it doesn't get to the root causes. The behave stays the same, nothing changes, except now we dislike one another because we called each other names. This becomes easier to do on social media because we might not have a relationship with the people we are responding too.

However, it doesn't teach our children anything but how to troll one another and be a bully. It serves only to shame another person, hurt their feelings or to end the discussion. How do we unlearn this behavior? Practice. Lots and lots of practice. The closest people in my life are the people who not only challenge me, but who have expectations and hold me accountable. My friends will defend me when someone calls me a name and question me, if I start name calling. We have to model the behavior we want because we teach people how to treat us. I hope respect and kindness will be our guides in our interactions with people.