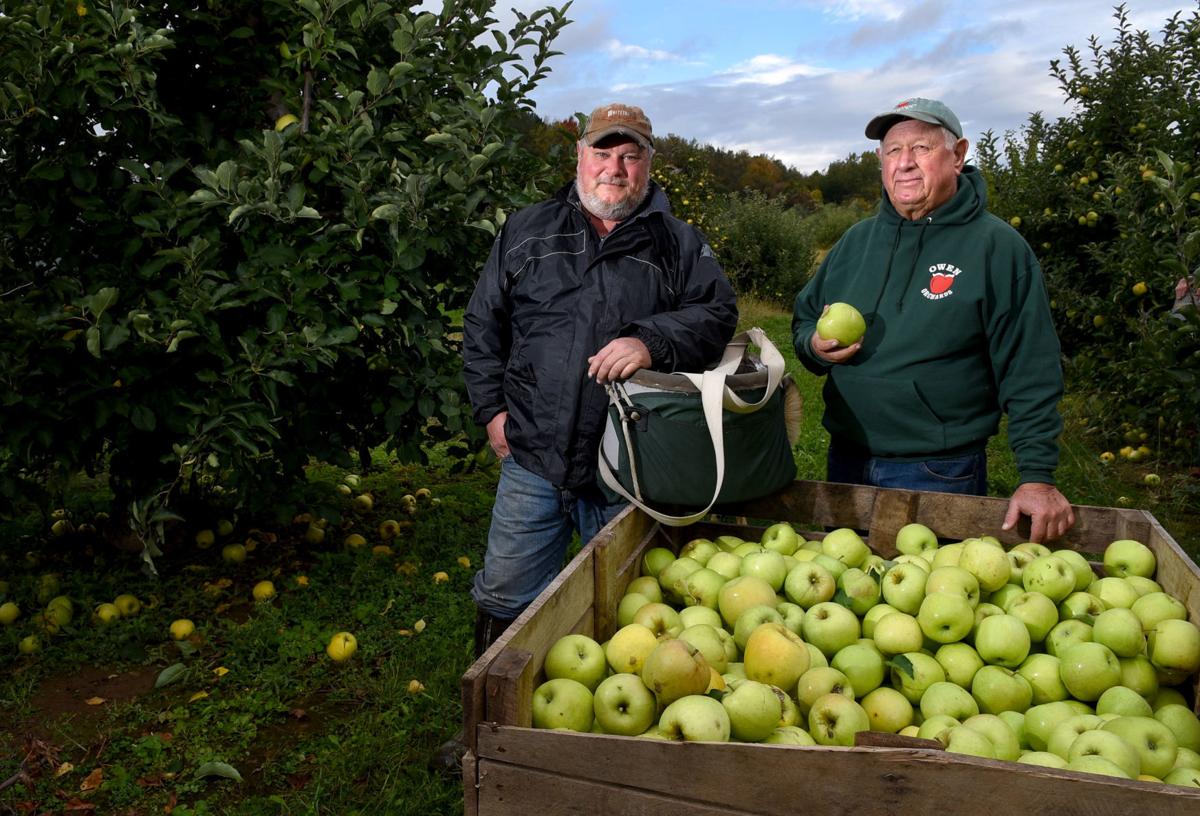 Two new apples developed by Cornell University and exclusively grown in New York are now available for purchase in Cayuga County.
Owen Orchards in Sennett, a family-owned orchard whose roots go back to the 1930s, is now growing a combined 2 acres of SnapDragon and RubyFrost apples in conjunction with Crunch Time Apple Growers.
"They're both beautiful apples, especially the RubyFrost, it's just gorgeous," said Gordon Tripp, one of the orchard's owners.
Crunch Time Apple Growers, a cooperative of 147 apple growers in New York state, was created in 2010, Gordon said.
"In the past, when (Cornell's apple breeding program in) Geneva came up with a new variety that was promising to them, they did what they call an open release on it, which means it was available to anyone who wanted to grow it," Gordon said. "These are two upstanding apples, and because of financial difficulties … and needing to generate more revenue, and so on, they held on to these two varieties."