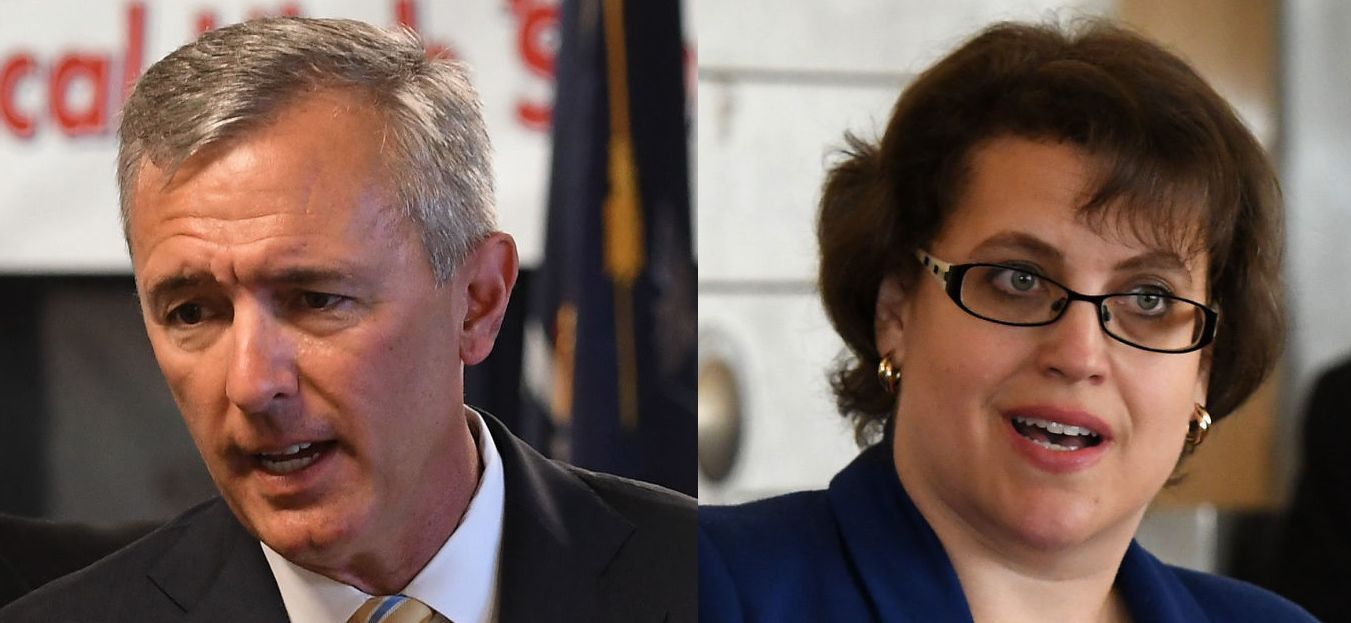 Dana Balter not only had the best fundraising quarter for a Syracuse-area congressional candidate, she raked in $1 million more than Republican U.S. Rep. John Katko in the 24th district race.
Federal Election Commission filings show Balter, D-Syracuse, raised $1,545,314.10 in the third quarter of 2018. Individual contributions accounted for nearly 87 percent of her total receipts. She collected an additional $117,282.36 from political action committees and other groups, and $86,000 was transferred to her campaign from two joint fundraising committees.
Katko, R-Camillus, raised $481,592.02 during the quarter. Thirty percent of the money given to his campaign came from individual donors. He received $243,385 from PACs and other committees. Protect the House, a joint fundraising committee led by Vice President Mike Pence and House Majority Leader Kevin McCarthy, transferred $90,781.01 to the GOP congressman's campaign.