The Bills have been resilient this season when it comes to stemming the tide following a loss. That wasn't the case however, on Sunday. Facing a Saints team coming in on a six-game winning streak, Buffalo was quite literally run out of their own building in a 47-10 defeat.
It was the worst home loss for the Bills since a 56-10 loss to the New England Patriots on Nov. 18th, 2007.
The Bills gave up a season-high 298 yards rushing as New Orleans Mark Ingram and Alvin Kamara each went for over 100 yards on the ground. The pair also combined for four rushing touchdowns.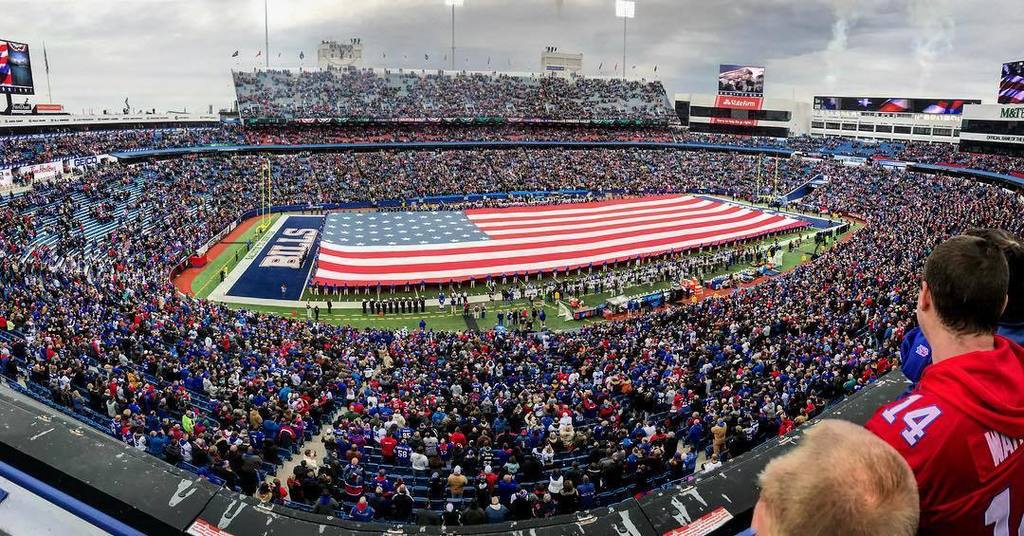 Buffalo's offense struggled to move the ball. After an opening scoring drive that led to a field goal, Buffalo ran just 23 plays for a total of 48 net yards on their next six possessions. On 10 Buffalo possessions the offense went three and out five times.
For the Bills, it was the first time this season they lost at home and the first time they lost back-to-back games in 2017 to fall to 5-4 on the year.
MORE POSTGAME COVERAGE:
– An utterly embarrassing performance as Bills get obliterated 47-10 by Saints (D&C)
– Top 3 things we learned from Bills-Saints (BuffaloBills.com)
– Bills report card: Buffalo offense so bad, its best run came from a streaker (D&C)
GAMEDAY TWEETS:
BREAKING: Police have filed assault, battery, rape, manslaughter and murder charges against the entire New Orleans Saints roster for what they did to the Buffalo Bills

— NOTSportsCenter (@NOTSportsCenter) November 12, 2017
It's becoming a tradition.

Sean McDermott and Brandon Beane hit the camper lots again on game day morning! #GoBills pic.twitter.com/JlJbhOARJf

— Buffalo Bills (@buffalobills) November 12, 2017
Nathan Peterman has entered the game at QB. #NOvsBUF pic.twitter.com/GxRSupgIjj

— Buffalo Bills (@buffalobills) November 12, 2017
Let's check out the Buffalo Bills highlights pic.twitter.com/bMUb6p5Ml6

— Kevin O'Neill (@KevinBuffalo) November 12, 2017
Emergency State of the Union for the Buffalo Bills pic.twitter.com/LVNrA9fytI

— Joe Laurendi (@Joe_Laurendi) November 12, 2017
McDermott: "We're 5-4. You're going to get tested in this league, no one said it was easy. We'll be honest with ourselves and go hard back to work. Our fans deserve more." pic.twitter.com/jil0EbnmLI

— Buffalo Bills (@buffalobills) November 12, 2017