Jose Ramirez homered twice and Carlos Santana belted a go-ahead blast to support Corey Kluber's sharp effort, leading the Indians to a 6-2 victory on Monday evening at Yankee Stadium.
Ramirez celebrated his fourth multi-homer game of the season, taking Luis Severino deep in the first and sixth innings. Santana gave the Indians the lead with a shot into the second deck in right field in the seventh, with those homers accounting for Cleveland's first three hits. The Indians pushed their American League Central lead to seven games over the Twins, who had an off-day Monday. New York, which holds the top AL Wild Card spot, slipped to 3 1/2 back in the AL East, as Boston topped the Jays in Toronto.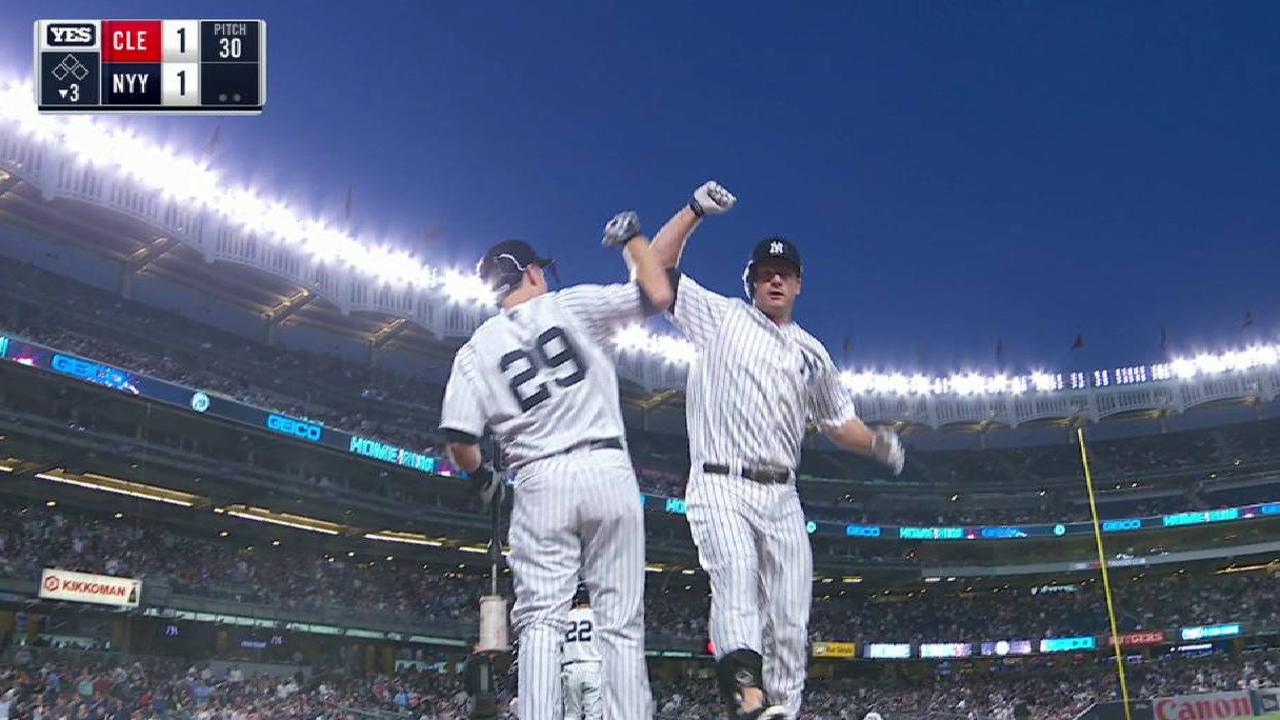 Austin Jackson hit an eighth-inning homer off Adam Warren to back Kluber, who permitted two runs and three hits over eight innings, striking out seven against a walk as he picked up his 13th victory. The Indians' ace now has a 1.90 ERA in 17 starts dating back to June 1.
Yankees.com: Read More