When friends of Bill Struzzi — a man barely past the age of 30 — learned he had dementia, they reached out to his mother for ways to help.
At first, Cathy Sperrick was at a loss for how to answer them. But after her son — now 32 — was moved to The Homestead at Soldiers & Sailors Memorial Hospital, it came to her.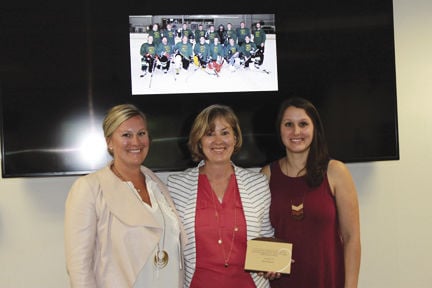 In a fundraising campaign that came together swiftly, Sperrick raised more than $23,000 and gave it to the Finger Lakes Health Foundation to renovate and reopen the Multi-Sensory Room in The Homestead's behavioral health unit. Since then, it has helped Struzzi and others with dementia on a daily basis.
"I wanted to do something, and it wasn't just my family and friends who contacted me. Billy's friends and colleagues wanted to help," Sperrick said. "It just seemed there had to be something we could do that would benefit not only Billy, but other people at The Homestead. It happened pretty quickly and relatively easily with just an e-mail thread. It didn't take a lot of work on my part. Everybody was waiting for something to do and they were very generous."
FL Times:
Read More