The Geneva Neighborhood Resource Center announced specifics surrounding a community-wide yard sale, which will be taking place this weekend.
On Saturday, June 17th from 9 am until 2 pm — dozens of homeowners around the City of Geneva will be participating in this program, which is geared toward connecting and involving the entire community in an event that can help residents sell items they no longer want.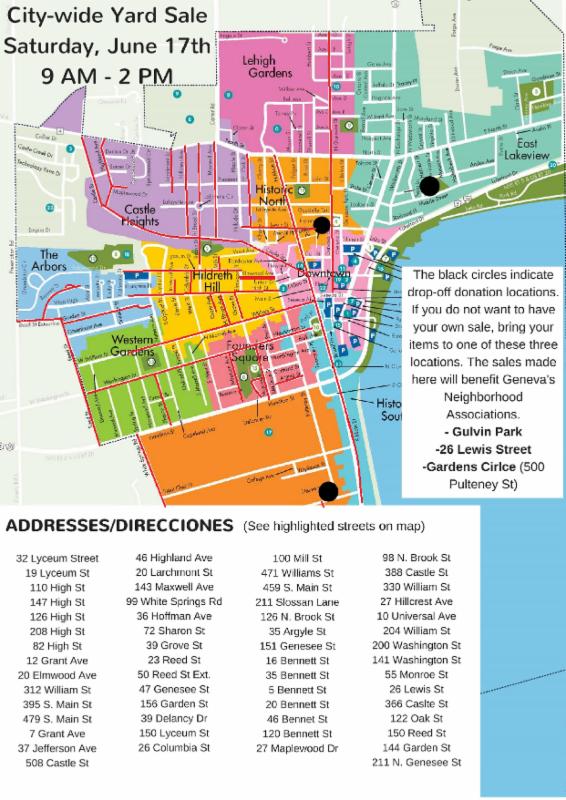 There will be close to 60 homes having a yard sale this Saturday, explained the GNRC in a press release detailing the event.
The City even produced a map, which is available at City Hall and pictured below.
Officials say homeowners not on the list can still participate — even if their property is not listed or included. "Residents will be stopping at all yard sales they see, whether they're listed or not," concluded the GNRC in a prepared statement.