A recently demolished building on Main Street in Clyde has been cleared out and hauled away.
According to Mayor Gerald Fremouw, the structurally damaged building posed a safety risk to the community. After a partial collapse of the building, the structural engineer called in by the village to inspect the building deemed it unsafe and recommended demolition.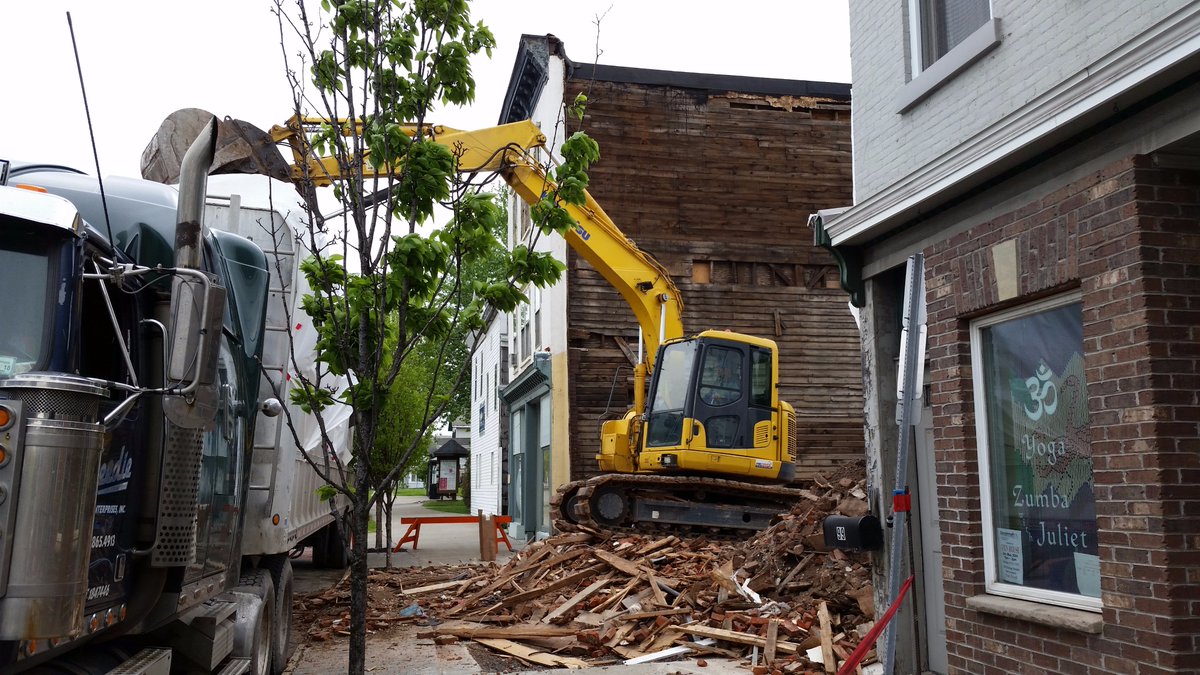 A truck sat alongside the road as an excavator scooped up debris and dumped it in the truck's trailer.
Fremouw said the demolition was a last resort for the village. The building wasn't demolished until the village exhausted all other ideas based on the village code enforcement officer's findings, a recommendation from the Clyde Fire Department for safety concerns and two structural engineers' findings.
"I just want to assure you that this step was a last resort," Fremouw said. "There was nothing else we could have done."
Fremouw said all the information, reports and structural engineering findings are available for anyone's review at the Village office.
Tammy Whitacre is a reporter for FL1 News covering Seneca and Wayne counties. Send news tips to tammy@fingerlakes1.com and follow @FL1_TWhitacre for the latest.