Clouds will increase on Wednesday as a storm system approaches with a steady rain early Thursday.
A complex storm system will creep closer to the Finger Lakes on Wednesday.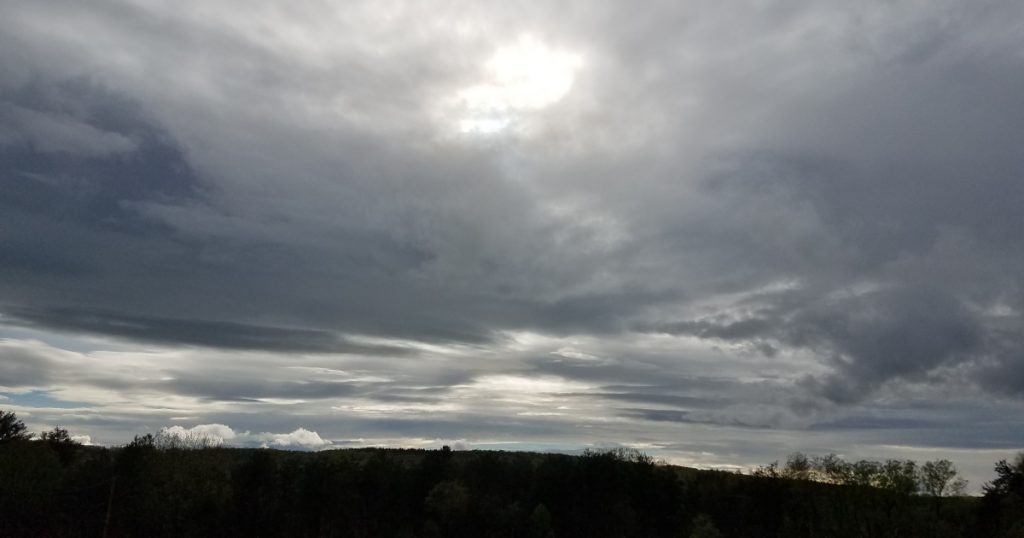 As this system draws near, clouds will mingle with some limited sunshine. A few showers will also be possible, especially later this afternoon, but most of the day will be dry.
Temperatures will push well into the 70s this afternoon. As usual, the warmest temperatures will be in the northern Finger Lakes between I-90 and Route 104. Here, upper 70s will be possible, with low and mid 70s for the rest of the region.
Overnight, some showers will start to approach from the southwest. By dawn Thursday, widespread steady rain will be in place over the Finger Lakes.
The rain should taper off to a few showers by the late morning or midday hours on Thursday. Scattered showers will continue through the afternoon and into Friday.
Temperatures will be cooler with the clouds and rain, with highs near 60 on Thursday and in the low 60s Friday.