Memorial Day weekend is the unofficial start to the summer.
For many, it means getting boats out onto the water. Here in the Finger Lakes — we have plenty of water to boat on. A wet spring, combined with new rules from the International Joint Commission have resulted in increased risk for those taking to the waters of Lake Ontario this weekend.
Those boating on Lake Ontario aren't the only ones who need to pay close attention to water levels, though.
In Wayne County, Sheriff Barry Virts provided an update on locations like Sodus Point, which has been hard-hit by the flooding from Lake Ontario.
He says that all businesses in Sodus Point are operating and doing so under 'normal business hours'. For those going to Sodus Point, the south side of Greig St. remains closed to parking. He adds that visitors should park in the municipal parking lots when visiting Greig St.
Sheriff Virts says that the County Park is also closed, due to the high lake levels.
A State of Emergency remains in effect for the entire Lake Ontario shoreline. An idle only emergency order is also in effect for the entire shoreline. Sheriff Virts says all boaters within 500 feet of shore on Lake Ontario must observe an idle-only rule.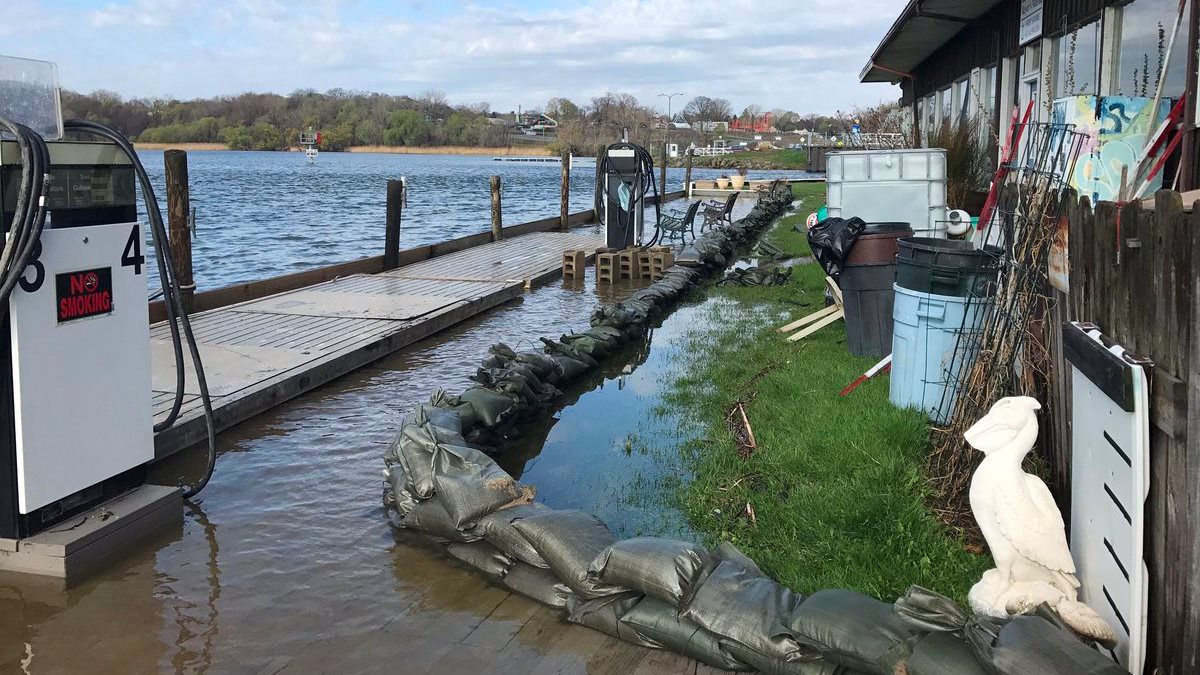 He says that floating debris are also a concern in Lake Ontario. However, officials from throughout the region have been warning boaters about possible debris and submerged docks in Canandaigua, Seneca, and Cayuga lakes.
Wayne County Board of Supervisors Chairman Steve LeRoy says residents along Lake Ontario should only use sandbags to protect homes and property. He added in a statement that using them to pad break walls, or other areas could do more damage than good.
They are available at local Town and Village Highway Barns.
The U.S. Army Corps of Engineers has recommended stacking sandbags five levels high and interweaving plastic film. Residents unfamiliar with how to properly stack sandbags can find several resources at the Wayne County Soil and Water Conservation District website.
Several pump[s have also been placed in various locations throughout Sodus Point. Sheriff Virts says several large deviating pumps have been strategically placed throughout the Village of Sodus Point.
As sandbagging becomes successful, these pumps may be moved to priority areas, added Sheriff Virts.