Passers by of the Schweinfurth Art Center will now have a colorful view with the newly installed Harriet Tubman mural hanging on the front of the building.
The 32-foot hot pink crocheted mural is the first in a series of public art projects featuring strong historical women by Poland born artist Olek, best known for her crocheted artwork on display in several countries around the world.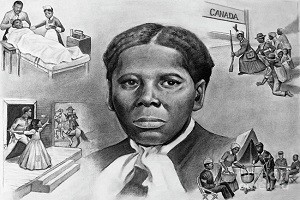 The series entitled "Love Across the USA" will feature large scale crocheted murals in each state honoring a strong female figure from each location and completed with the help of local artists.
The Harriet Tubman mural was completed by more than 150 regional artists of varying artistic levels who each crocheted a 2×2 section of the pink and black mural that was unveiled during a reception at the center Thursday evening.
The Citizen:
Read More