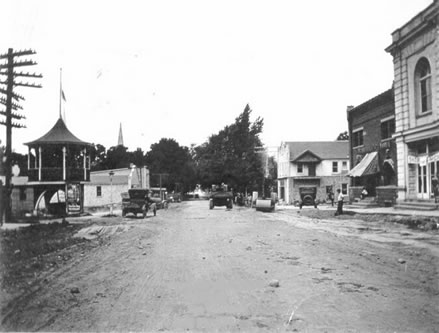 More aid from New York State.
That seems to be the big prize involved in the Rushville dissolution, which is currently being debated in the community split between two towns and counties.
On June 27th voters inside the village will decide whether they want to dissolve, or leave the village in tact.
On Monday, more than 50 residents and officials gathered at the Village Hall for three hours of presentations from accounting, municipal planning and dissolution consultants.
The big winners: The Towns of Gorham and Potter.
If Rushville dissolves, those two towns — in Ontario and Yates counties — will pick up the difference. The 409 registered voters in the 150-year-old village will make their decision in June and could become the latest in the list of municipalities to pull the plug on a village district.
On Friday, the Village of Macedon, located in Wayne County held it's final meeting and officially dissolved into the Town after years of debate and controversy.
As Wade Beltramo, of the New York Conference of Mayors told the Messenger Post after the meeting, "The devil's in the details."
However, residents in the Finger Lakes have learned that dissolution doesn't always benefit all parties involved. It's complicated. This dissolution will likely be even more complicated with the split between county lines existing right within the village.