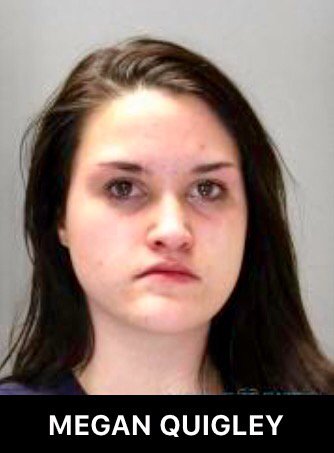 The Canandaigua Police Department reports that on January 4th officers charged a Fairport woman with assault after an incident that took place on December 27th.
Officers say Megan E. Quigley, 19, of Fairport was charged with second-degree assault after she drove a vehicle that was dragging a 20-year-old victim in a parking lot at speeds of 30 mph.
Quigley is accused of dragging said female victim for 30 yards through the Parkway Plaza in Canandaigua before she was separated from the vehicle.
That victim, who was not identified, was treated for injuries at Thompson Hospital. She was treated for injuries to her lower legs, head and right elbow, according to police.
The investigation is ongoing and additional arrests are expected.
Quigley was arraigned in Canandaigua City Court and was remanded to the Ontario County Jail in lieu of bail.