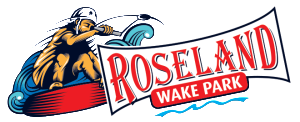 Investigators in Canandaigua say that student from Rochester Institute of Technology died in September after falling at Roseland Wake Park.
The student has been identified as Valentine Benjamin Hollingsworth, 22, of Dover, Massachusetts. Authorities say that he was found in about 9 feet of water, unresponsive on September 22nd around 4:30 pm.
While details of the incident have not been formally released yet, reports indicate that the 22-year-old was transported to Thompson Hospital and then airlifted to Strong Memorial Hospital where he later died from a brain bleed.
The exact cause of the brain bleed has not been identified, either. Authorities say that Hollingsworth's body was being examined by the Monroe County Medical Examiner's Office to determine the cause of the bleed.
While authorities seem confident that there was no criminal wrongdoing, determining the exact manner of death has become their office's top-priority.
The Democrat and Chronicle reports that the Department of Labor cited the park for failing to immediately report the accident and for keeping its wake-board and water-ski cableway operations open. The state said the park reported the incident four days after it occurred on September 27th.
The New York State Department of Labor reported that Roseland Wake Park was cited for two violations stemming from the incident. One for failing to report the incident for four days, and another for continuing to keep the device operational. According to the Department of Labor once CPR has been administered, a ride or device cannot be used again until they have complied with all safety regulations and inspections.
The entire statement from the Canandaigua Police Department can be read below:
On September 22, 2016 at approximately 4:36 PM, members of the Canandaigua Police Department responded to the Wake Park, which is located at 250 Eastern Blvd., for a report of an unresponsive male. The male, who was later identified as Valentine Hollingsworth, age 22, of Dover, Massachusetts, was discovered unresponsive in the water an acquaintance and was taken to the shore with assistance from park staff. Park employees immediately contacted 911 and began lifesaving measures that continued until EMS arrived. Hollingsworth was wearing a helmet and lifejacket at the time of the incident.

Hollingsworth was transported to Thompson Hospital by Canandaigua Ambulance and later taken to Strong Hospital via Mercy Flight. Hollingsworth died on September 24 while at Strong. The Police Department along with the Monroe County Medical Examiner's Office and staff from Strong are investigating the manner and cause of death.

At this point there is no evidence of criminality involved in the death. The staff and owners of the Wake Park have cooperated fully in the investigation. The NYS Labor Department is aware of the incident; the park remains open.
FingerLakes1.com has reached out to Sgt. Scott Kadien and will provide additional details as they become available.