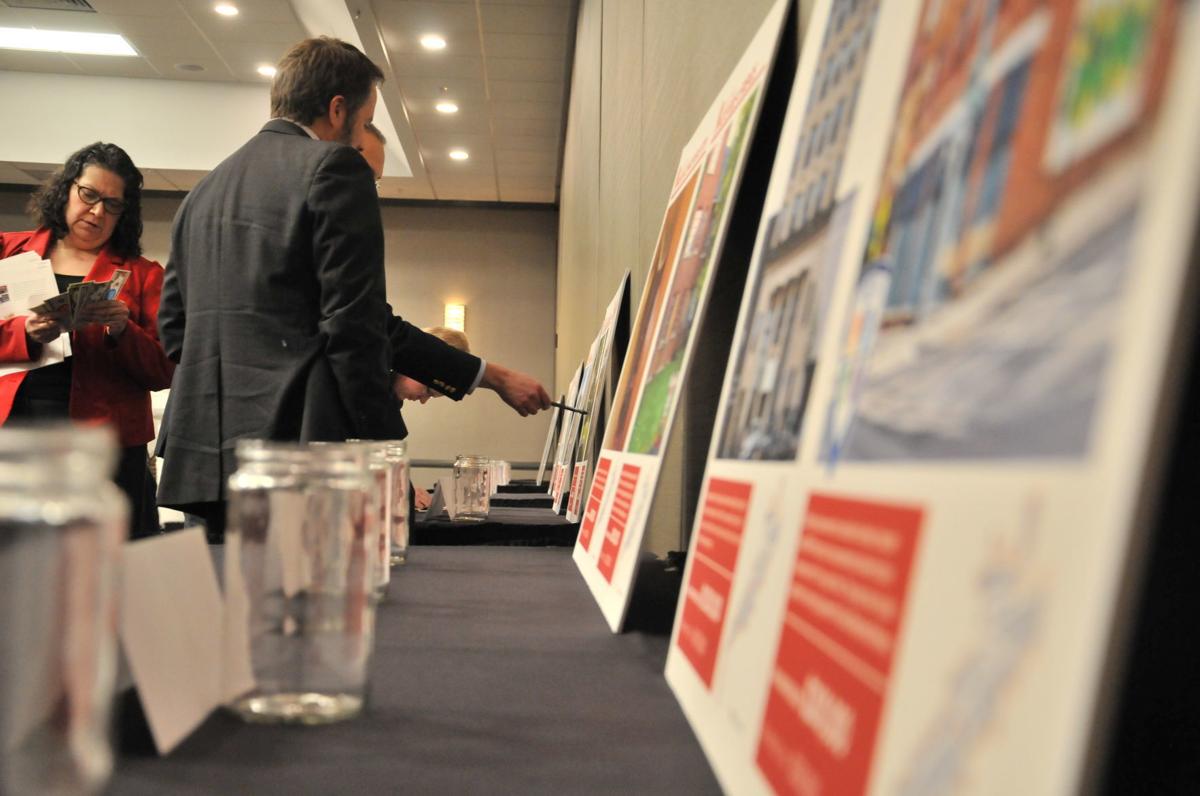 A revised list of downtown project proposals was reviewed Tuesday by officials and the public as a part of a lengthy Downtown Revitalization Initiative process.
At its fourth meeting, the Local Planning Committee took another look at 29 project proposals submitted to revamp the downtown area. The projects were reviewed at the committee's previous meeting, however many of the project scopes and requested funds were adjusted since then.
Although four projects were removed from the list, the total DRI funding being requested from proposals amounts to $19.8 million. The city has $10 million to work with.
Led by consulting firm Bergmann Associates, the LPC chose which projects they felt deserve DRI funding.
LPC members were given a stack of $10 million "DRI bucks" that represented the program's actual funds. Members then dropped respective funds into jars that represented each of the project proposals.
Later at a public workshop, the Auburn residents had an opportunity to do the same exercise. Tallied results will be announced in the future.
Addressing a room packed with members of the public, Kimberly Baptiste of Bergmann Associates said the goal of the public workshop was to incorporate community feedback in the initiative's decision-making.