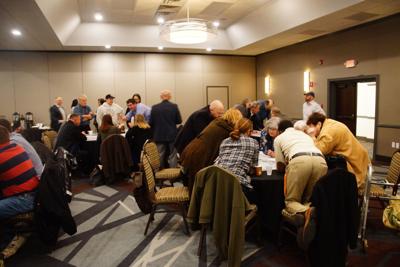 Auburn's local planning committee reviewed 21 Downtown Revitalization Initiative proposals in which ideas from apartment renovation to mural and sculpture installations were presented.
The LPC, comprised of local stakeholders, held its third public meeting on Tuesday at the Carriage House Theater in Auburn. Members of the LPC are tasked with appropriating DRI funds to prioritized projects based upon public feedback.
During the DRI open call period, one project revolved around branding, 14 around development and rehabilitation, and six were public improvement related.
According to Kimberly Baptiste, a city consultant from the planning firm Bergmann Associates, the goal of the meeting was to "warrant further development" to qualifying proposals.
While some project applications requested 100 percent of funding to be covered by DRI, others requested fractions of total costs. The committee agreed on a starting point of funding up to 100 percent of public projects, and up to 40 percent on private ones.
The Auburn Citizen:
Read More