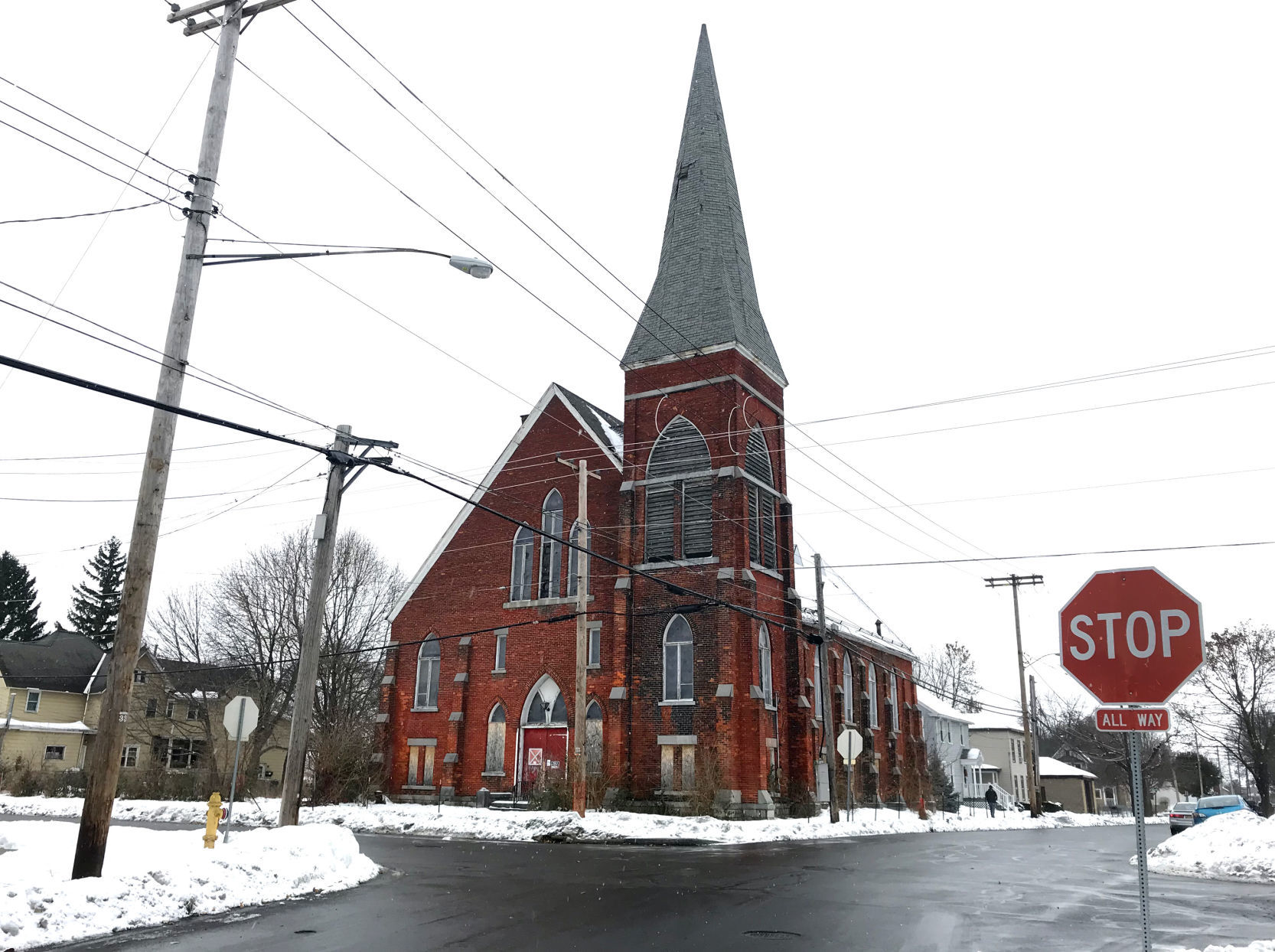 The steeple of the Wall Street Methodist Episcopal Church in Auburn has been a visible landmark in the city for more than 130 years. But, after being vacated in the early 2000s, the historic building has deteriorated enough to put its future in doubt.
The church was recently placed on the Eight That Can't Wait list by the Preservation Association of Central New York, a designation meant to raise public awareness about historic resources threatened by neglect, natural disasters and more.
The Wall Street church, which is also listed on the National Register of Historic Places, was placed on the list as part of a group item identifying several urban neighborhood churches in the five county region that are in someway threatened, including churches in Cortland and Syracuse.
Preservation Association Board Member Andrew Roblee, also the former Facilities Manager at the Seward House Museum, said the advocacy non-profit placed the church on the list because it represents a trend throughout the area.
"It's a theme in our area that I think as congregations shrink and demographics shrink and neighborhoods change some of these churches get abandoned," Roblee said, later adding "Once these churches are closed, it's really hard to find a new use that can sustain it."
Many such churches acted as anchors that "held neighborhoods together," Roblee said, especially in neighborhoods of one prevailing ethnicity.