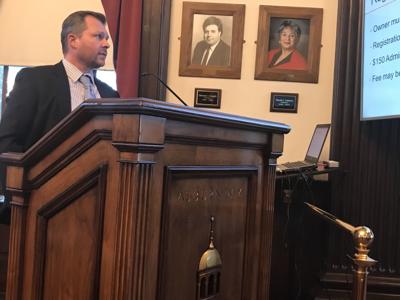 Although a proposed rental registry is still a work in progress, concern from landlords and rental unit owners still lingers, and the proposal remains off city council agenda.
Designed to help ensure safety and improve Auburn's housing stock, the registry would require owners of rental units to register their properties and provide emergency contact and insurance information.
At a public meeting last week where the proposal was presented, city staff acknowledged that while many rental property owners are responsive to emergencies and comply to municipal code, others are not.
Based on other ordinances throughout the state, the registry would charge rental owners a $150 administration and processing fee every two years. Owners would be waived of this fee if they demonstrate "compliancy."
Compliant rental ownership would entail meeting taxes, passing an exterior inspection for every property owned and avoiding any outstanding code violations.
Brett Tracy, the president of the Cayuga County Landlord Association, said he doesn't support this "radical change" to how rental properties are handled in Auburn.
"Having contact info, insurance information and imposing fees and fines has nothing to do with promoting the general welfare and health and safety of the public," Tracy said.
The Auburn Citizen:
Read More