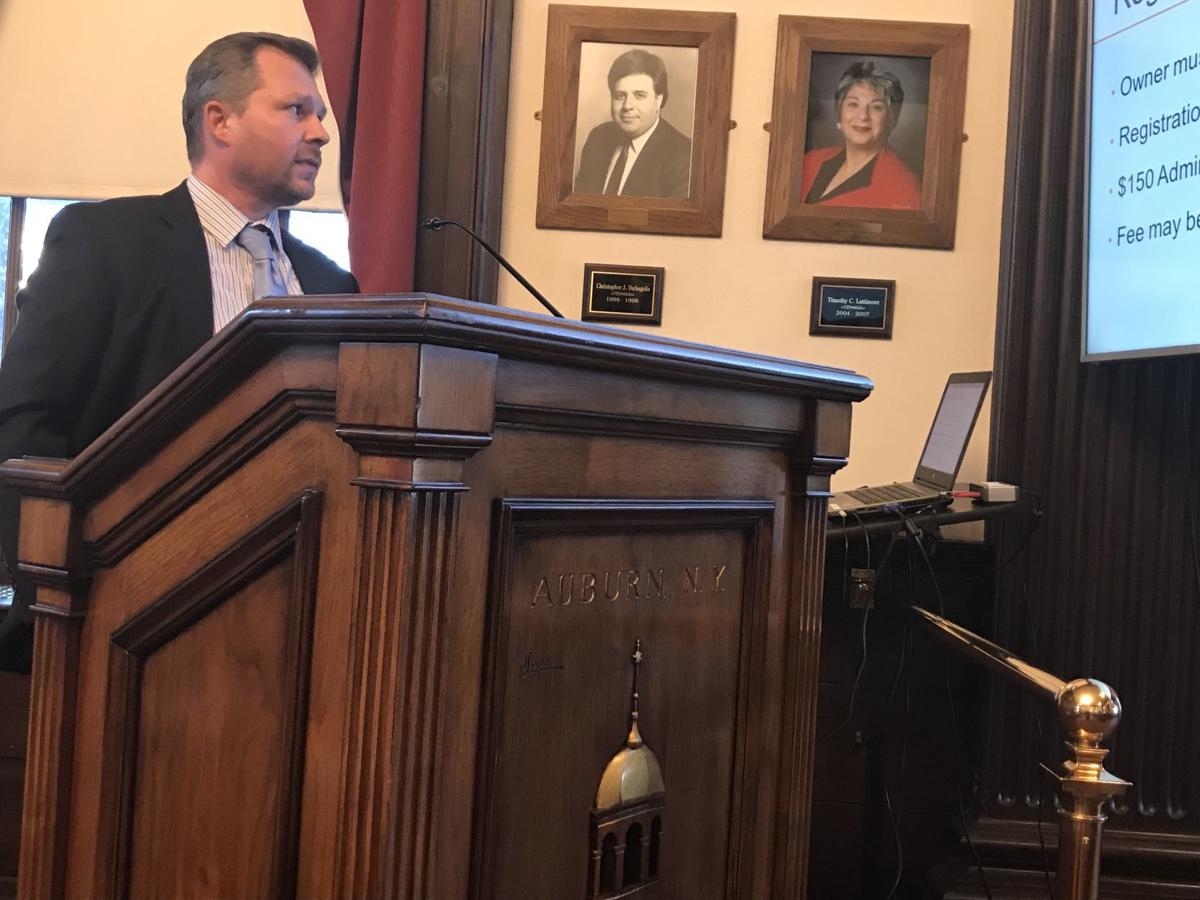 A proposed rental registry that would require owners of rental units to register each of their properties was presented at a public meeting Wednesday.
Assistant Corporation Counsel Nate Garland and the director of the office of planning and economic development, Jennifer Haines, presented the draft-form proposal. The registry would also require rental owners to provide emergency contacts and insurance information.
According to Haines, implementing a registry was first brought before the city council about 10 years ago. In April, a draft was shown before the council that resulted in the council requesting feedback from property owners.
Although many opinions and concerns were voiced, city staff had to reassure meeting attendees that the proposal is still in the works.
Starting July 1, 2019, the registry would be put into effect — that's if it's approved by the city council. Garland said the registry is currently not on any council agendas.
Haines said the registry is designed to help ensure the safety of residents and to "provide needed information on the [the city's] housing stock."
AuburnPub.com
Read More