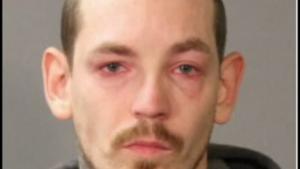 An Auburn man was arrested this week for allegedly sending sexually explicit images and messages to a child, according to the Cayuga County Sheriff's Office.
As the result of an investigation that began Monday due to a tip from the victim's family, Todd A. Klino, 31, was arrested at his 26 Cross St., Auburn, residence Tuesday and charged with first-degree disseminating indecent materials to a minor.
The inappropriate relationship Klino had with the girl spanned several months, police said, and included him sending sexually explicit images and messages through a number of mediums such as text messages and social media platforms, to a girl younger than 17.
Klino was arraigned in Brutus Town Court and committed to the Cayuga County Jail in lieu of $25,000 cash or $50,000 bond bail, according to a press release.
Detective Sgt. Frederick Cornelius said that he expects additional charges to follow as the case moves forward.
AuburnPub.com:
Read More