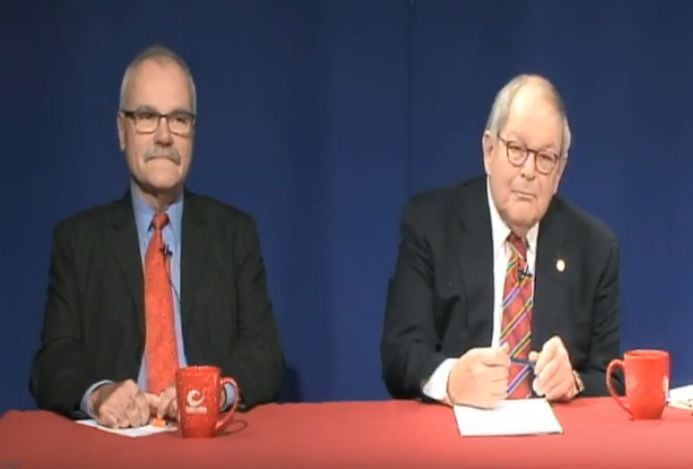 The two candidates for the 126th Assembly District didn't disagree on everything during a televised debate at Cayuga Community College Wednesday, but the forum featured a few contentious moments.
Early in the debate, Assemblyman Gary Finch and challenger Keith Batman were asked to assess each other's handling of Owasco Lake water issues. Finch, R-Springport, recalled a meeting organized by U.S. Rep. John Katko two years ago to discuss the need for water filtration systems.
At the conclusion of the meeting, Finch said Batman, a Cayuga County legislator, told him and state Assemblyman Bob Oaks that they "didn't need to be involved until he let us know."
Finch took issue with that because state funding would support the project. He said he was involved in the effort to secure $2 million for the city of Auburn and town of Owasco to install carbon filtration systems.
Batman explained that because local officials had made progress in developing ideas for a solution, the meeting Finch referred to was "largely talk."