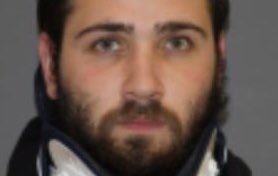 The Seneca County Sheriff's Office reports that on Friday at approximately 12:40 p.m. they charged a Seneca Falls man in connection with a serious injury motorcycle accident that happened on September 13th.
Investigators say that Joshua A. Jones, 25, of Seneca Falls was eastbound on State Route 5 when he was spotted in Geneva by police speeding with the front wheel of his motorcycle off the ground. They say there was a passenger on the back of the motorcycle, as well.
Police attempted to stop Jones, but due to the high rate of speed he was traveling – the pursuit was called off after he traveled southbound on State Route 96A.
Shortly thereafter, police came upon a motorcycle accident. Jones and his passenger, also a Seneca Falls resident, were laying on the side of the road – seriously injured.
North Seneca Ambulance was called to the scene and both were airlifted to Strong Memorial Hospital with multiple serious injuries. Both Life Net and Mercy Flight transported the patients.
Jones suffered fractures in his neck, back, arm, and ribs, according to investigators; and his passenger sustained multiple abrasions requiring skin grafts.
Sheriff Luce reports that both were admitted to Strong for approximately two weeks before being discharged.
On Friday, charges were filed against Jones, who was charged with aggravated vehicular assault – a Class C felony, as well as DWI, aggravated DWI, reckless driving and speeding.
Jones was arraigned and released due to his injuries. He will appear in Fayette Town Court at a later date.