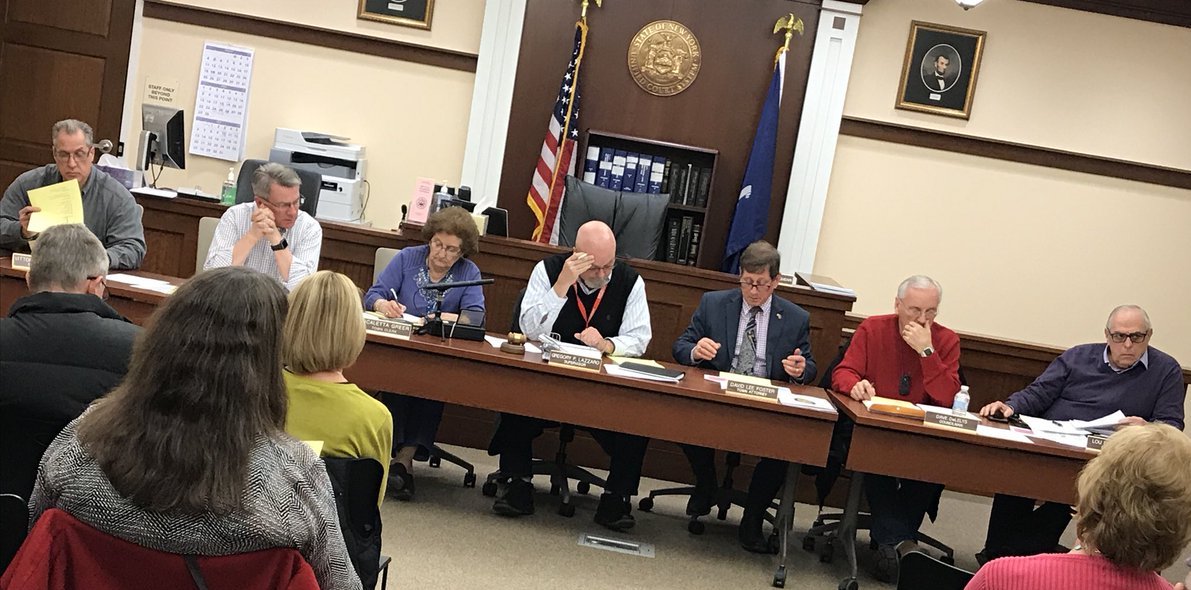 Years have passed, and the makeup of the Seneca Falls Town Board has changed – but the debate hasn't eased.
Stakeholders throughout the region have been weighing in on a proposed host agreement, which was initially revealed to the public by way of a memorandum of understanding. That agreement, among other things – would create a written closure date of 2037 for Seneca Meadows Landfill.
The proposed agreement would also bring $5 million annually to the Town of Seneca Falls, who currently receives roughly 40 to 50 percent less than that under an agreement signed more than a decade ago. Altogether it would be worth more than $100 million; and elected officials like Town Supervisor Greg Lazzaro and Deputy Supervisor Lou Ferrara say the funds are essential to continued operation.
On Friday, the Town Board voted 3-2 to 'aggressively' defend Local Law #3 of 2016, which sets closure of the landfill in 2025. With an active Article 78 moving through the legal process; Supervisor Lazzaro and Deputy Ferrara both noted that voting against the resolution was necessary to ensure that dialogue continues, and a new host agreement be reached.
The issue of landfill operation has divided the community for several years; and been the main talking point during each of the last two election cycles where council member's seats were up for grabs.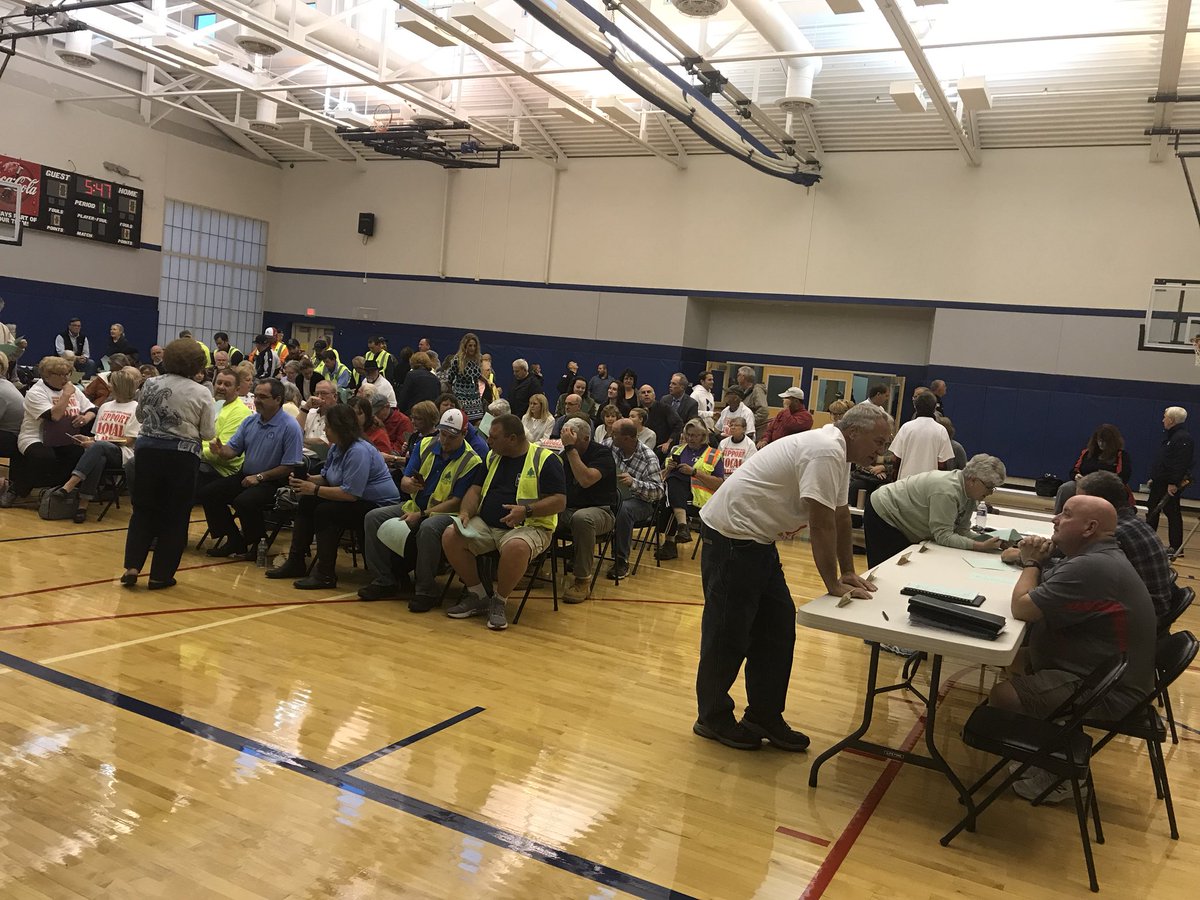 Now, with Townwide elections more than a year away – the focus turns to sustainability. The Town Board has been divided on how to proceed with the 2019 budget. Supervisor Lazzaro proposed major cuts in his draft version of the budget. However, the remainder of the board eliminated many of those cuts in their workshops.
Supporters of the new deal, like August Gillon, Owner & Partner at the Quality Inn, urged board members in an email to accept the $100 million 'tax relief package' from Seneca Meadows. "Keeping our taxes low in Seneca Falls and Seneca County is needed for its residents and businesses to afford to live and do business here," Gillon began. "Accepting this offer from [Seneca Meadows] now will allow the town additional time to wisely manage taxes and spending going forward."
Gladis Thomas, who said they are a longtime resident of the local community asked the board to 'reflect' on some of the decisions that need to be made for Seneca Falls taxpayers. "I'm extremely concerned about my taxes that have tightened my own personal household budget," Thomas began. "I've lived in this community for many years. I'm not understanding why it is such a difficult decision to accept the help that is being handed to the town on a silver platter."
Ed Thurston, of Thurston Services, Inc. agreed. "I am here to tell you that I can not afford to have my taxes to keep going up. I also own property in Tyre and the taxes at that property went down a significant amount. I see people protest and complain about the garbage, the smell, and the environment. But realistically, the landfill will not be disappearing overnight," he said. "I do business locally as much as possible trying to keep the money in town. It is not always easy because business' in our community have either shut down or downsized due to the expense of owning a business. I do not understand how the people of Seneca Falls could not take this deal," he explained. "Not only will our taxes go up – we will lose the funds we can be putting back into our community."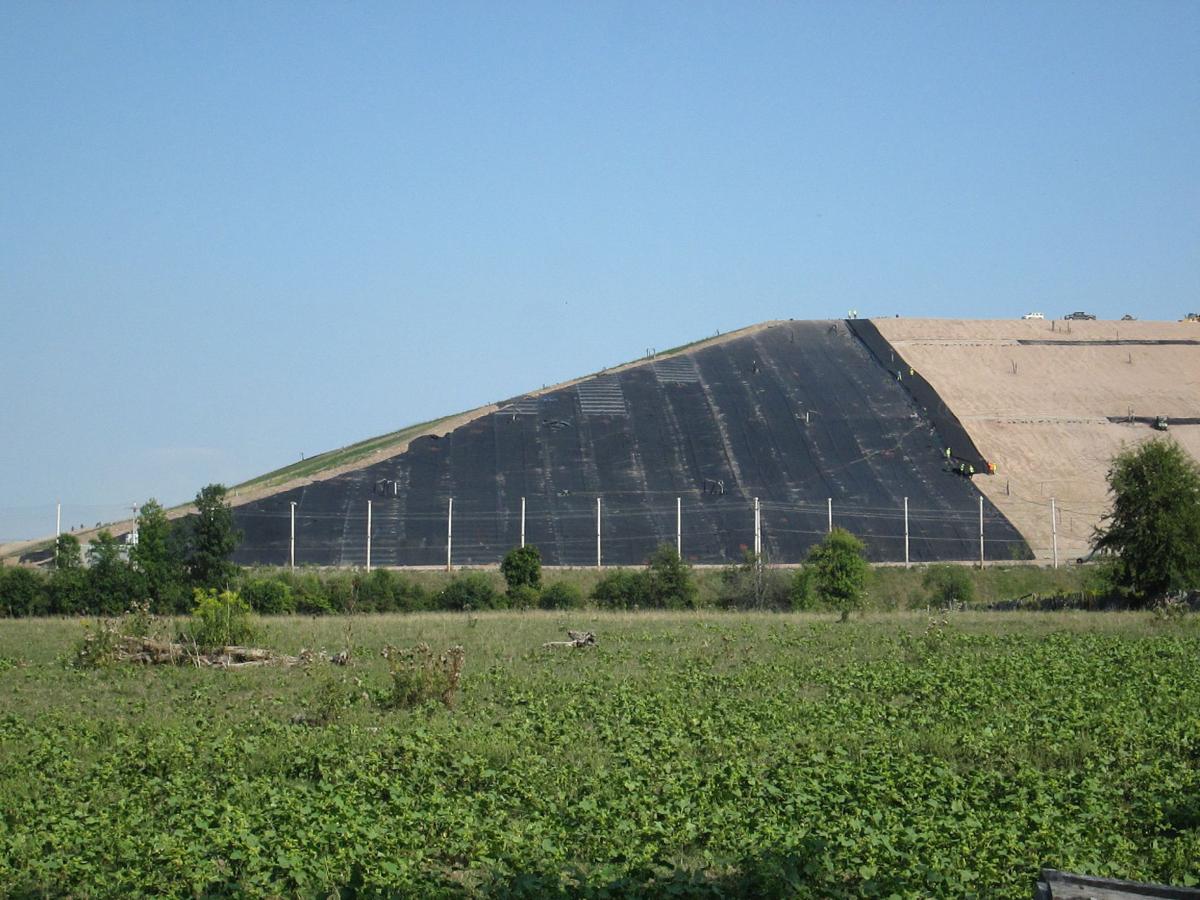 Daniel Pilat of Pilat Graphic Design, Inc., who lives in Waterloo – requested that the Seneca Falls Town Board consider Seneca Meadows' proposal. "I feel that this matter has spiraled out of control," he explained. "Granted, it is not the most-desired neighbor but it is a necessary business that not only supplies revenue to the Town but jobs and revenue to neighboring businesses in the county."
Pilat noted that a 'compromise' would be more beneficial to the entire Seneca County community. "Maybe instead of attorneys fighting each other, we should be working with scientists and engineers to understand and control the odors and possibly cutting back the amount of trash per day, or week, that the landfill can bring in – so that it grows at a slower and smaller rate each year," he added.
Brad Jones, former Village of Seneca Falls Mayor, said Friday's vote highlighted the need to dial back spending. "If cuts are immediately necessary in the 2019 budget, the Board can start by reducing the Town Attorney and Town IT Department Head back to part-time positions," he said. "Savings to be realized would be approximately $200,000."
Jones noted that significant savings could be realized if the board worked together on moving toward a more-fiscally conservative spending structure.
Town Councilor Doug Avery said he was 'glad' the resolution passed on Friday. " Initially, there wasn't a feeling that it was necessary. However, the more we can do in public, and the less we do in executive session and attorney meetings, the better off we'll all be," he explained. "I appreciate that so many people were able to take the time to attend."
Avery also addressed the notion put forward by Supervisor Lazzaro that funds could stop coming from the current host agreement if Local Law #3 is not repealed or modified. "The decision to halt the payments, if Seneca Meadows takes that route, is simply meant to punish the town for defending itself. As long as the garbage continues to come in, the payments should continue," Avery added. "The two parties can then continue to work, through negotiation or the courts, on whether or not there is to be a post-2025 future for Seneca Meadows. In the meantime I will, as best I can, push the Town Board to go after the money to which we're entitled."
The most-recent general budget assessment, per $1,000 assessed value sits at $9.17 for 2018. The latest numbers released by officials was $8.71 for the same fund in 2019. That number remains subject to change given that the board could take further action at November's regularly scheduled meeting.
Deputy Ferrara said the sum of money that Seneca Meadows offered during negotiations of a new host agreement was 'huge' and could have offset some of the problems the Town currently faces.
"$100 million is a huge sum of money that could have given a lot of relief for businesses and residents," he began. "It also would've addressed our 100-plus-year-old infrastructure that needs serious work."
As for the polarization, Ferrara continued, "There have been hard feelings and disconnect on both sides. Hopefully we can work together to address many issues currently facing the Town and Board."
He also voiced concern about the fact that the Town is engaged in three different lawsuits. "I still believe we can all find a way to move forward for the benefit of the whole town."
The board will take further action on the budget at its next meeting scheduled for November 7th.
---
For the latest news and information on your smartphone or tablet – download the FingerLakes1.com App from the App Store or Google Play Store