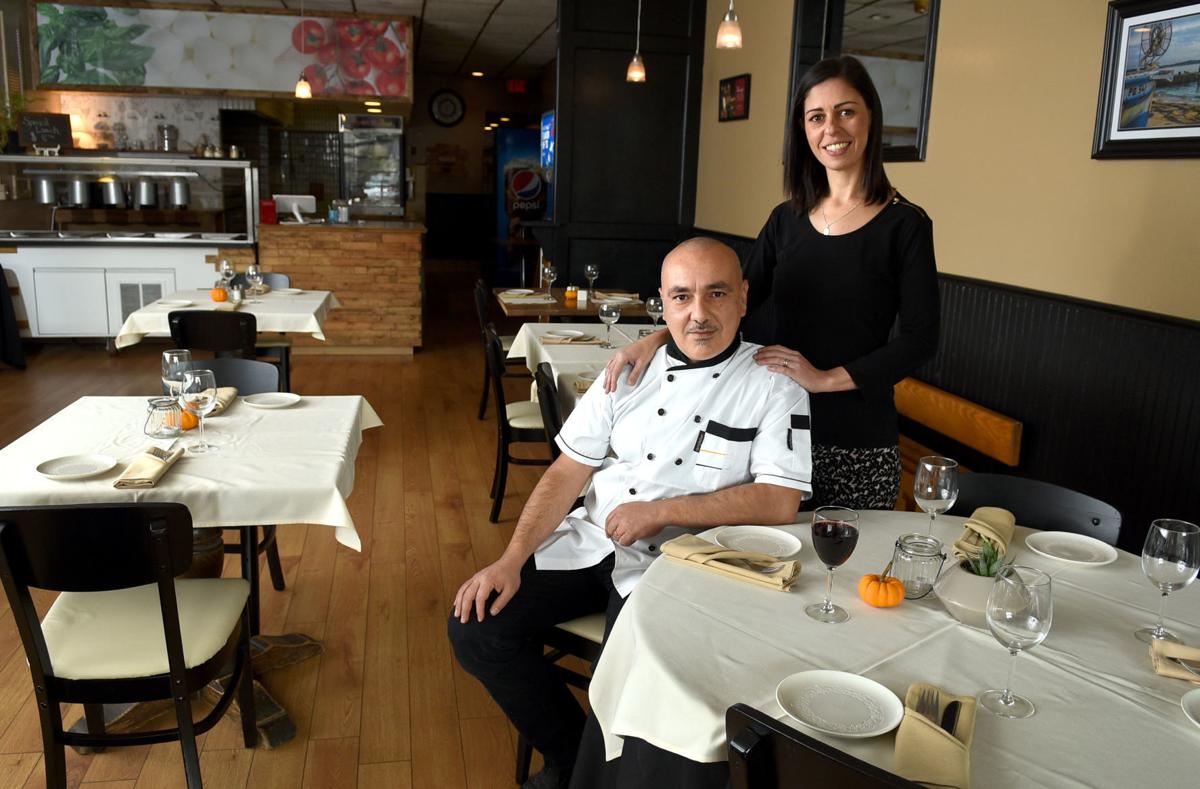 Downtown restaurant Gusto Italiano is celebrating its second birthday with some new decor.
Owners Dario and Lucia D'Angelo, and their family, took a few days to visually transform the restaurant earlier this month. They moved its coffee bar and lunch buffet toward the back, freeing up space for the dining room. The restaurant, which used to seat 25, now seats about 40, Lucia said Oct. 11 through public relations associate Sandi Frackenpohl.
The D'Angelos also added new wallpaper, tables and chairs, the latter accented with cushions Lucia made herself. The stark new look, dominated by blacks and whites, is meant to highlight the restaurant's fine dining menu, Frackenpohl said. Its lunch buffet and pizza business have been strong, perhaps owing to the space's history as a pizza shop. But the D'Angelos wanted their restaurant to look more like one where families come for dinner, Frackenpohl said.
"The way it was before, it looked like more of a pizza place," she said in reference to its previous rustic look, which featured sky blue walls and wood pallet surfaces.