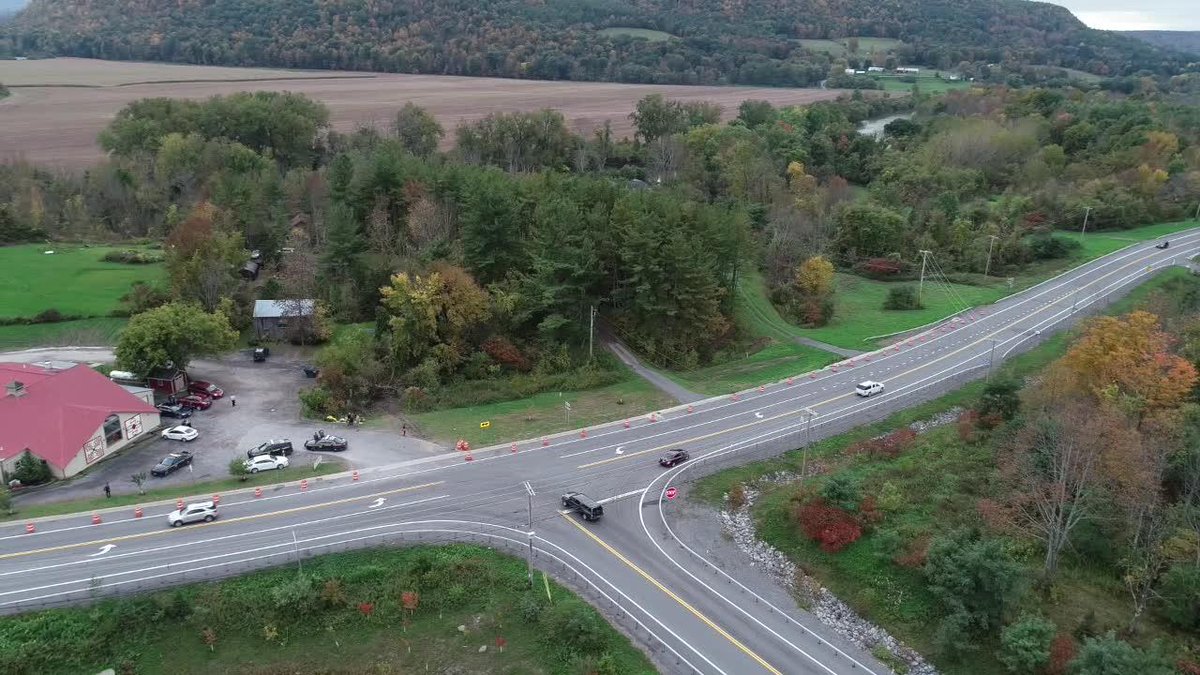 A criminal investigation is actively being pursued by State Police, according to their latest update following the deadly crash in Schoharie over the weekend.
State Police said the owner of Prestige Limousine, Shahed Hussain, is in Dubai. Troopers have seized all three of the firm's remaining limousines.
An inspection conducted on March 21st found flaws in the limousine's hydraulic brakes. That flaw was repeated on September 4th, per reporting by the Times Union. The inspection documents also point out that the vehicle was not certified to carry the passengers that it could originally hold before being expanded into a stretch limo.
State rules require limousine owners to fix the problems in 15 days and alert the state. It is unclear if that happened after either inspection or if DOT followed up with Prestige Limousine.
State Department of Transportation officials have been silent, not responding to media requests across New York since the incident. "That company and that vehicle have been under scrutiny in the past," State Police Major Robert Patnaude told reporters at a news conference Monday afternoon. Whether the limo should have been on the road is "part of our criminal investigation."
Family members identified the driver as Scott Lisinicchia on social media, but law enforcement hasn't taken that step. Police and Governor Andrew Cuomo both said on Monday that Lisinicchia was not licensed to operate a limousine in New York.
On Monday afternoon, Hussain's son, Nauman Hussain, who has operated the limo company, met with investigators from the State Police's major crimes unit, which is examining whether negligence may have contributed to the deadly incident. Nauman Hussain was accompanied at the interview by his attorney, Lee Kindlon of Albany, according to the Times Union.
The attorney didn't speak on the details of any legal action, but noted that the driver could have been unfamiliar with the roadway. Residents and town officials have voiced concerns about that intersection.
"I think he came up over that hill unfamiliar with territory. You just can't the stop something like that," Kindlon said. "I think the state has been warned about that intersection for years and the department of transportation is just looking to point a finger."
---
READ MORE: State Police explore whether negligence factor in fatal crash
SEE THE DOCS: Inspections from the Federal Motor Carrier Safety Administration
CASE STUDY: Stretch limousines pose safety risks across the board
Deadly limo crash raises concerns over "Frankenstein laws for Frankenstein vehicles"
---
WHAT WE KNOW ABOUT THE VICTIMS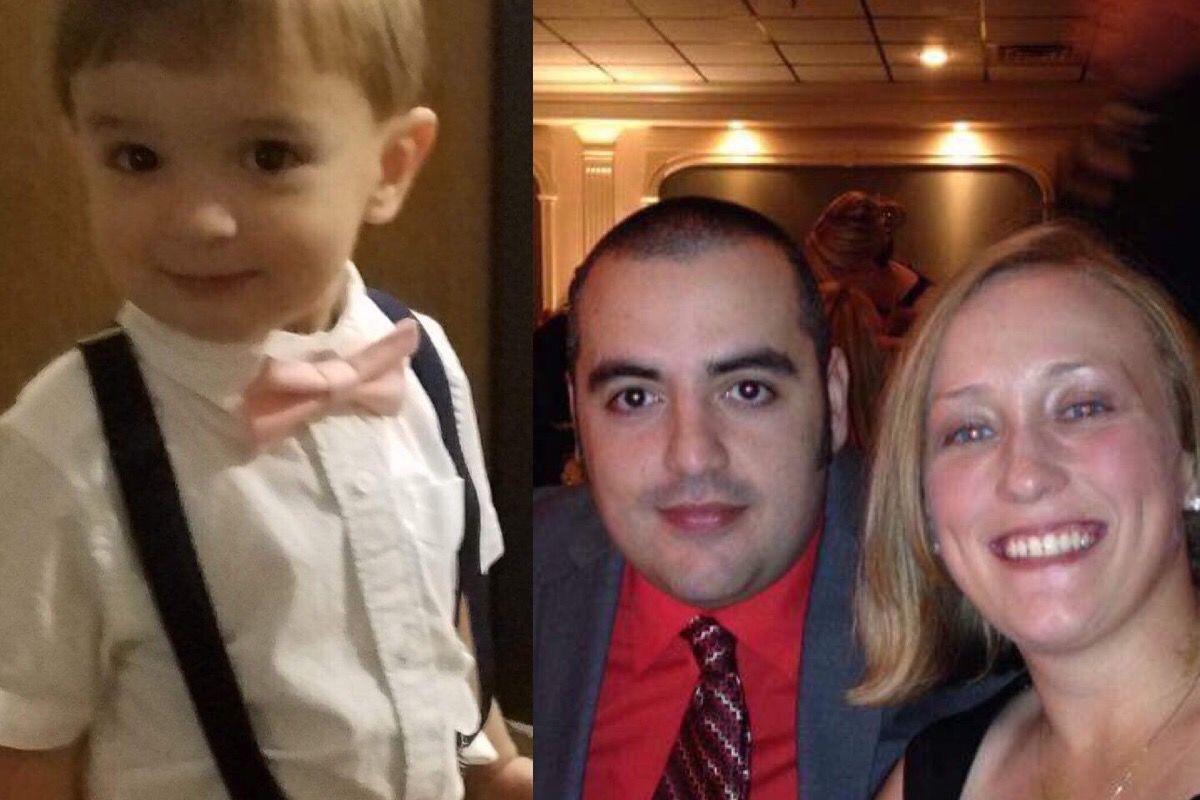 It's being called the deadliest transportation disaster since 2009 – when that limousine traveling on State Route 30 crossed State Route 30A and killed 20 people.
State Police have not released the names of the victims, but there were local ties to the accident, which resulted in several GoFundMe accounts being established for those who were left behind.
The young couples were out celebrating a 30th birthday. All 17 passengers, plus the driver, were killed in the wreck. Among those killed were four sisters, one of which was celebrating her 30th birthday.
The following names have not been released, but have been confirmed by local media reports:
1. Rich Steenburg
2. Axel Steenburg
3. Amy Steenburg
4. Allison King
5. Mary Dyson
6. Robert Dyson
7. Abby Jackson
8. Adam Jackson
9. Erin McGowan
10. Shane McGowan
11. Patrick Cushing
12. Amanda Halse
13. Amanda Rivenburg
14. Rachael Cavosie
15. Scott Lisinicchia
16. Matthew Coons
17. Savannah Bursese
18. Brian Hough
---
READ MORE: Schoharie limo victims: What we know
LOCAL CONNECTION: Seneca Falls native and his wife among victims in deadly limo crash
---
WHAT WE KNOW ABOUT THE LIMOUSINE COMPANY OWNER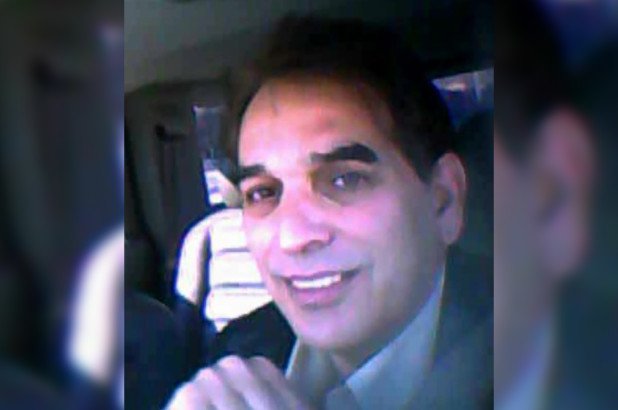 The owner of the limousine that crashed in Schoharie, killing 18 people on board and two pedestrians, is a former FBI informant who testified in several high-profile terrorism cases, a state official confirmed Monday.
Shahed "Malik" Hussain owns Prestige Limousine in Wilton, according to the official and public records. The limousine company is being scrutinized as federal and state investigators try to determine what caused the crash, according to the Times Union.
Prestige Limousine shares a business address with the Crest Inn Suites & Cottages in Wilton, a motel that has been owned by Hussain for about a decade.
Hussain and his wife previously lived at the motel but the manager, Arnie Cornett, on Monday said they were no longer living there when he moved in about 18 months ago. Public records indicate Hussain still owns the motel and continues to operate the limo company.
Hussain owns the business but the limo service has largely been operated by his son, Nauman Hussain, who met on Monday afternoon with investigators from the State Police's major crimes unit, which is examining whether negligence may have contributed to the deadly incident. Nauman Hussain was accompanied at the interview by his attorney, Lee Kindlon of Albany.
Shahed Hussain is out of the country and did not attend the interview, police said.
---
READ MORE: How Hussain became an FBI informant
---
Customers of limousine company worried about safety
Incriminating reviews of the limousine company involved in Saturday's crash have revealed a history of dangerous driving and shoddy business practices.
The company has had four vehicles taken out of service in the last two years and the limousine that was involved in the crash was not fit for service. It failed a safety inspection a month ago and Lisinicchia did not have a license to carry commercial passengers.
The company was cited for not having proper anti-brakes systems in place, inoperative horns and windscreen wipers that do not work, according to reports. Additionally, tires on the vehicles were found to have insufficient tire depth tread in previous inspections.
Coupled with the fact that the crash site is a known hotspot for accidents, Saturday's tragedy was the perfect storm of fatal components.
In June, a woman described on Yelp how she and her friends 'prayed for their lives' when a driver, who she did not name, took them to a party.
'Terrible and downright dangerous service are the norm with Hasy limousine,' she said.
---
READ MORE: Damning reviews of limousine company in horrific crash
SEE THE REVIEWS: Customers worried for their lives while riding
---
LATEST FROM SOCIAL MEDIA
Man identifies himself as twin brother of limo driver – says Scott Lisinicchia, 53 was behind wheel. Headed to Cooperstown when limo crashed in Schoharie, NY Saturday. 20 killed. pic.twitter.com/lo4hQBpMrw

— Michael Benny (@MichaelBenny) October 7, 2018
Another devastating account, this from Karina Halse. Her sister, Amanda, and her sister's boyfriend Patrick were 2 of the 20 victims from that deadly Schoharie crash. @SPECNewsAlbany pic.twitter.com/WsrqlVM12F

— Evan Sery (@evanserytv) October 8, 2018
HAPPENING NOW: #Schoharie Co. Sheriff tells me that this crash is the worst thing he's ever seen…and he's been in law enforcement for decades. @CNYcentral pic.twitter.com/Gnc9JIXnUn

— Mary Kielar (@marykielarCNY) October 8, 2018
The latest here on the Schoharie crash:
-Limo failed inspections
-Driver did not have the "appropriate" license
-Limo owner under cease-and-desist from operating https://t.co/rKLOc8Rl9E

— Nick Reisman (@NickReisman) October 8, 2018
This is Amanda Halse and her boyfriend Patrick Cushing. Amanda's younger sister says they were on their way to Ommegang Brewery when they and 18 other were killed in that horrific Schoharie crash. @SPECNewsAlbany pic.twitter.com/xjSk0W4yhW

— Evan Sery (@evanserytv) October 8, 2018
A newly married couple was among the 20 people killed in a limousine crash Saturday night in #Schoharie County. Shane and Erin McGowan died in the crash. Their wedding photographer Louis Torres, says they were his favorite couple he photographed in 2018. @CBS6Albany pic.twitter.com/WbQnQUXlnN

— Anne McCloy (@AnneMcCloyNews) October 7, 2018
What we know so far about the #Schoharie crash victims, compiled by @mallorymoench: https://t.co/awLBOP0B72 pic.twitter.com/IcCodqPvgP

— Sara Hughes (Tracey) (@imsarahughes) October 8, 2018
Still a crowd at Amsterdam vigil for Schoharie accident victims #Amsterdam #amsterdamstrong pic.twitter.com/48yq6QfId1

— jeff wilkin (@jeffwilkin1) October 8, 2018
This video says it all. A community that has come together to mourn. pic.twitter.com/cpbnnxKdk3

— Sara Cline (@SaraLCline) October 8, 2018
We're learning more tonight about Schoharie limo crash victim Patrick Cushing. Born and raised in Amsterdam, he loved sports and played Team USA Dodgeball as an adult. He worked in the NYS Senate IT dept. His family says he represents unconditional love, and had a joyful heart pic.twitter.com/gVrjZAj2Hs

— Greg Floyd (@CBS6Greg) October 8, 2018
Many people gathered here on the Mohawk Valley Gateway Overlook pedestrian bridge, honoring the 20 lives lost in that horrific limo crash. Many people I spoke with say the community is hurting. Vigil starts at 7PM. @CNYcentral pic.twitter.com/inzSpCWzKe

— Tarrah Gibbons (@TarrahGibbons) October 8, 2018
Couple killed in horror #Schoharie limo crash which claimed 20 lives leave behind two girls – Archer and Abby https://t.co/kozs8UDGar pic.twitter.com/5iJlwyD2TU

— The Mirror (@DailyMirror) October 7, 2018
---
For the latest news and information on your smartphone or tablet – download the FingerLakes1.com App from the App Store or Google Play Store