A three-member majority of the Seneca Falls Town Board instructed town attorneys today to immediately begin a rigorous legal defense of Local Law 3, which requires Seneca Meadows Inc. landfill to close by December 2025.
The action comes less than a week after the state's largest waste dump floated a plan to extend its lifetime by 12 years — until 2037 — in exchange for a hefty boost in host community payments to the town.
The landfill's plan, which had the support of Town Supervisor Greg Lazzaro and Deputy Supervisor Lou Ferrara, was spelled out in proposed resolutions that the town board was set to vote on Oct. 2. 
But Lazzaro yanked them from the agenda that afternoon after the three other members of the five-member board said they didn't like the landfill's offer. 
Those same three — Douglas Avery, Vic Porretta and Dave DeLelys — insisted today that town attorneys turn their effort toward defending Local Law 3 rather than negotiating behind the scenes.
Seneca Meadows sued the town and its board last November, challenging the validity of Local Law 3, which Avery, Porretta and DeLelys support.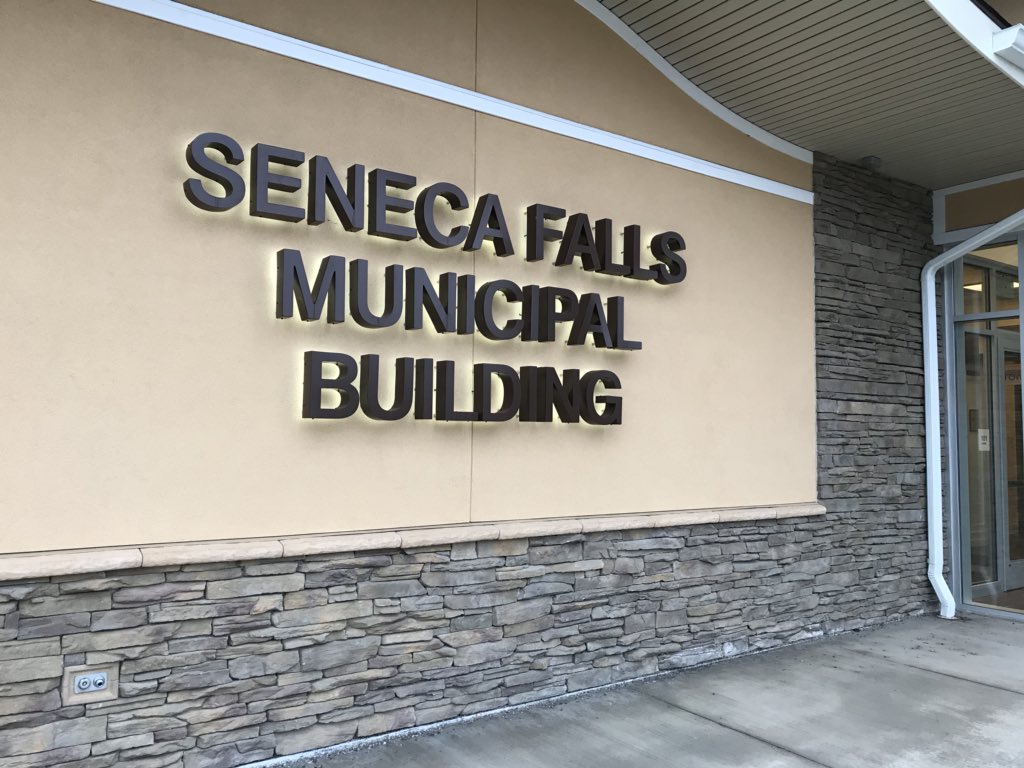 But the town has never filed a response brief to the landfill's original complaint, and the case has been postponed five different times at the request of attorneys for both sides.
Town Attorney David Lee Foster and outside attorney David Hou of the Boylan Code law firm haven't mounted any legal defense. Rather they have been working to structure a deal that could win a majority of board support, in keeping with the goals of Lazzaro, Ferrara and Kyle Black, the landfill's manager.  
In a Sept. 28 email, Hou shared with Foster last minute tweaks to the landfill's plans and his hopes "we can get a majority."
The message included the following: "Please take a look at my revision to section 2c, to ensure that it is in accord with your discussions with Kyle (Black, manager of Seneca Meadows). Assuming we can get a majority, I envision the process being…"
Avery, Porretta and DeLelys, who had been excluded from those negotiations, today instructed Foster to direct Hou to promptly launch a legal defense of Local Law 3. Avery said Lazzaro expressed objections to. Ferrara was not present.
"My concern is that (the legal defense) not be done in a half-hearted manner," Avery said. "We are not interested in further commentary on this."
The meeting was not public because it was limited to attorney-client matters.
The town's unusually passive stance toward the Seneca Meadow frustrated many in the community, and prompted an effort by Dixie Lemmon to intervene in the case with the group Concerned Citizens of Seneca County.
In an affidavit filed Sept. 12, Lemmon wrote: "I am concerned … that the Town of Seneca Falls will not aggressively defend this lawsuit and Local Law 3, and (it) will capitulate to Seneca Meadows in one way or another." 
Lemmon's attorney, Douglas Zamelis of Cooperstown, has expressed confidence that the law has a sound legal basis and will be upheld by the court. The law was enacted in December 2016 and upheld by court order last September.
Judge Daniel Doyle will consider Lemmon's bid to intervene at a hearing in Seneca County Supreme Court later this month. 
Peter Mantius is the founder of the Water Front, an all-digital publication dedicated to providing news and coverage of important environmental news in the Finger Lakes. He brings decades of reporting and editorial experience to his reporting, which includes frequent deep-dives into local, and regional issues. Contact him by clicking here or dropping him a line at [email protected].