With an opening date set for the end of October, city and state officials gathered at Auburn Public Theater Wednesday morning to give the public an update on the progress of the Equal Rights Heritage Center.
According to Auburn City Clerk Chuck Mason, construction is still on schedule, despite some rainy weather in August. He said workers are in the process of finishing the roof and masonry work, which should take about a week and a half to complete. The floors are also being installed and plumbers and electricians are inside laying pipes and wires. Crews are also getting started on landscaping the grounds.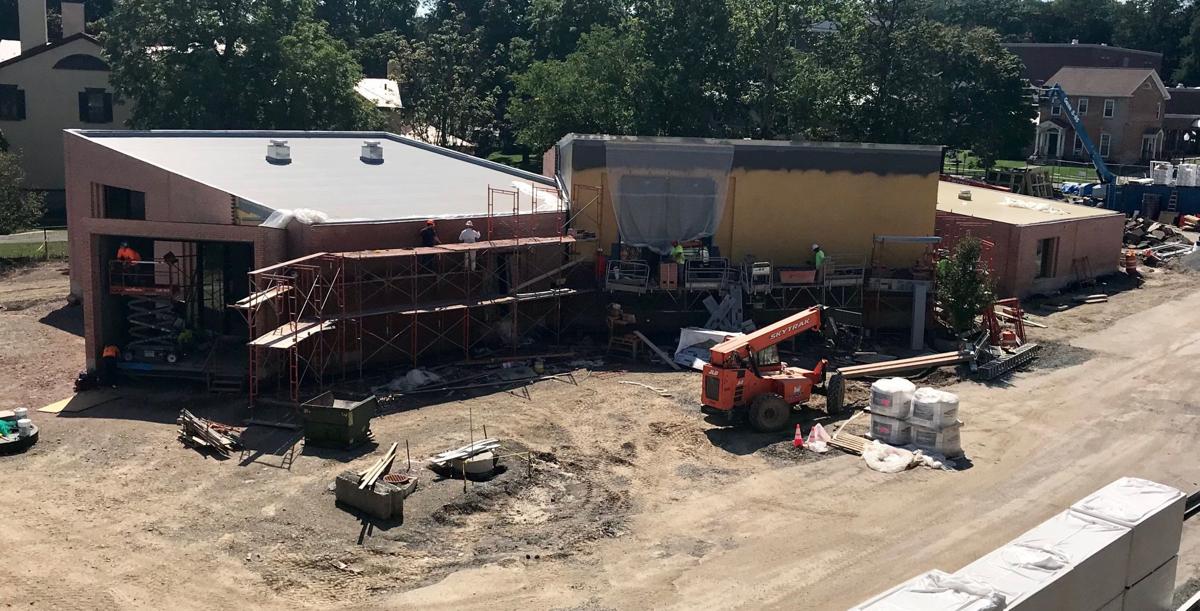 Most of the interior work needs to be completed by the end of September so the exhibition contractor, Hadley Exhibits Inc. from Buffalo, can begin to install the exhibits. That will take about three weeks, Mason said.
One of the primary design goals for the center, nArchitects senior associate Amanda Morgan said, was to draw visitors to other sites in Auburn. The center's large windows frame the city's surrounding historic buildings, including the Seward House, Westminster Church and Memorial City Hall.
The center is made up of four "volumes," or buildings, all connected, Morgan said. The first volume, which is the smallest, will act as the entry vestibule and will include visitor information and a large map of the city. The middle two structures will house local and regional exhibits, guest services, restrooms and the Taste NY market. The last volume, the one closest to William Street, will house the offices of the Auburn Downtown Business Improvement District and Cayuga County Tourism Office.
The Citizen:
Read More