Four people in Auburn have been arrested as part of a drug investigation.
The Finger Lakes Drug Task Force says a search warrant was executed just before six o'clock Friday morning at a house on Walnut Street, leading to the discovery of nearly 50 grams of crack cocaine, some scales, and over $3,700 in cash.
Multiple charges have been filed against 26-year-old Reginald Miller, 53-year-old Kenneth Swann, and 44-year-old Karlsten Thomas, including two counts of criminal possession of a controlled substance, two counts of criminal use of drug paraphernalia, and one count of conspiracy.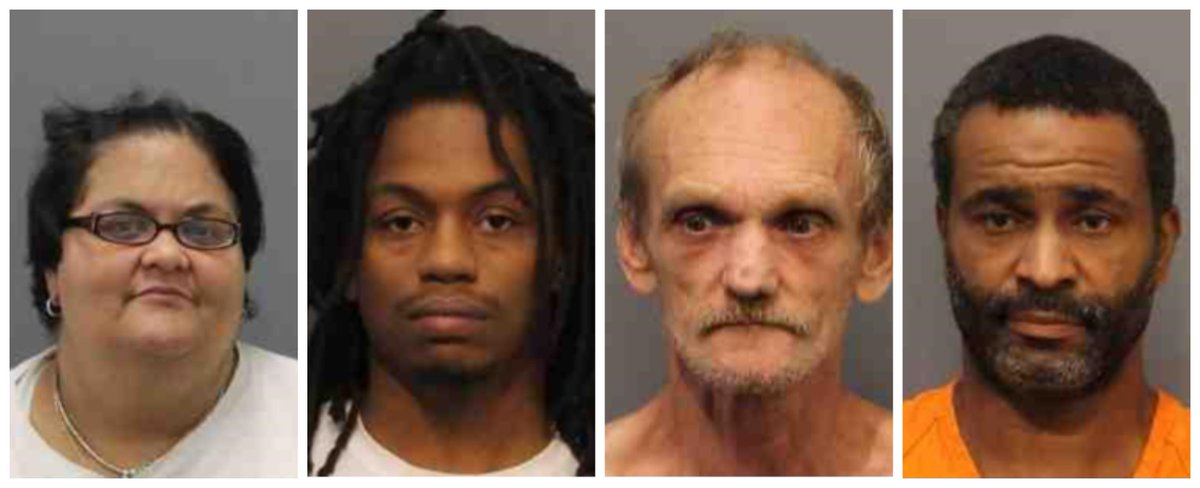 Meanwhile, 43-year-old Christina Garcia has been charged with a single count of criminal possession of a controlled substance.
Police say neighbors offered multiple tips eventually leading to Friday morning's arrests. The Cayuga County District Attorney's office will be prosecuting the case.
– Reporting by Joe Salzone, who covers Cayuga County for FingerLakes1.com.