The Lyons dock on the Erie Canal was alive with activity Aug. 10 to 12, as the Lyons Rotary Club and the Lyons Erie Canalway Greeters sponsored four two-hour cruises and one six-hour cruise as part of Fun on the Erie, their local celebration and promotion of the Erie Canal.
All cruises were aboard the 48-passenger Reel Tours cruise boat provided by Stivers Seneca Marine in Waterloo.
Dockside activities took place before each cruise. Erie Canal Lock 27 T-shirts, sketched by local artist Judy Palermo Shumway, were available at dockside during the entire weekend.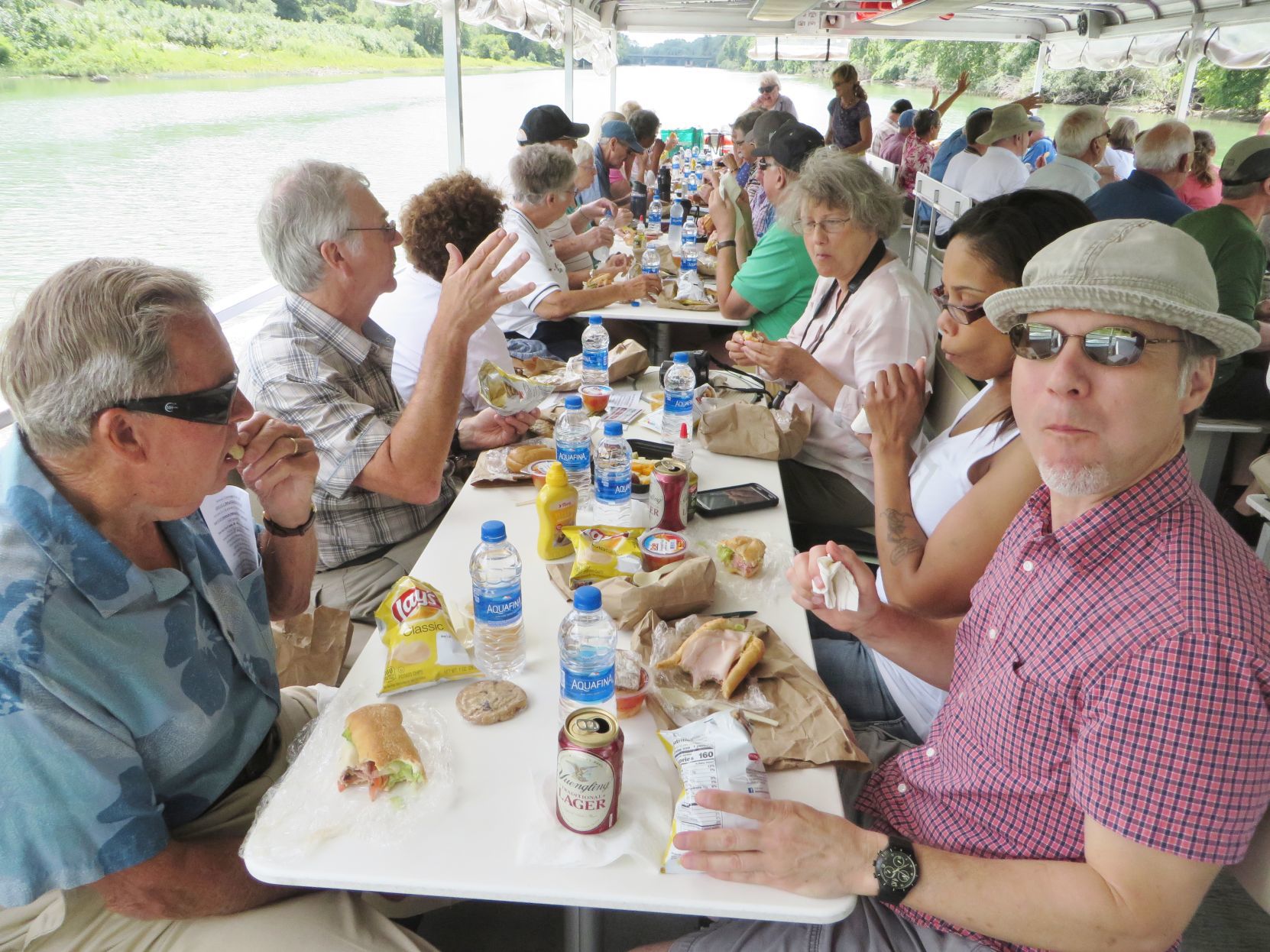 The Friday afternoon two-hour cruise, offered at a reduced rate, was sold out. It was a special cruise for senior citizens and veterans. The cruise was subsidized by an anonymous donor.