The Knights, a Grammy-nominated orchestra from Brooklyn, led an interactive program with children and families for the KidsFest hosted by Skaneateles Festival on Sunday.
About 20 children, among an audience of more than 50 people, found their spots on the floor of Skaneateles' First Presbyterian Church rather than in seats so they could be closer to the orchestra.
"Does anyone recognize any of the instruments on stage?" The Knights' Conductor Eric Jacobsen called out to the crowd of kids after the orchestra performed a few compositions.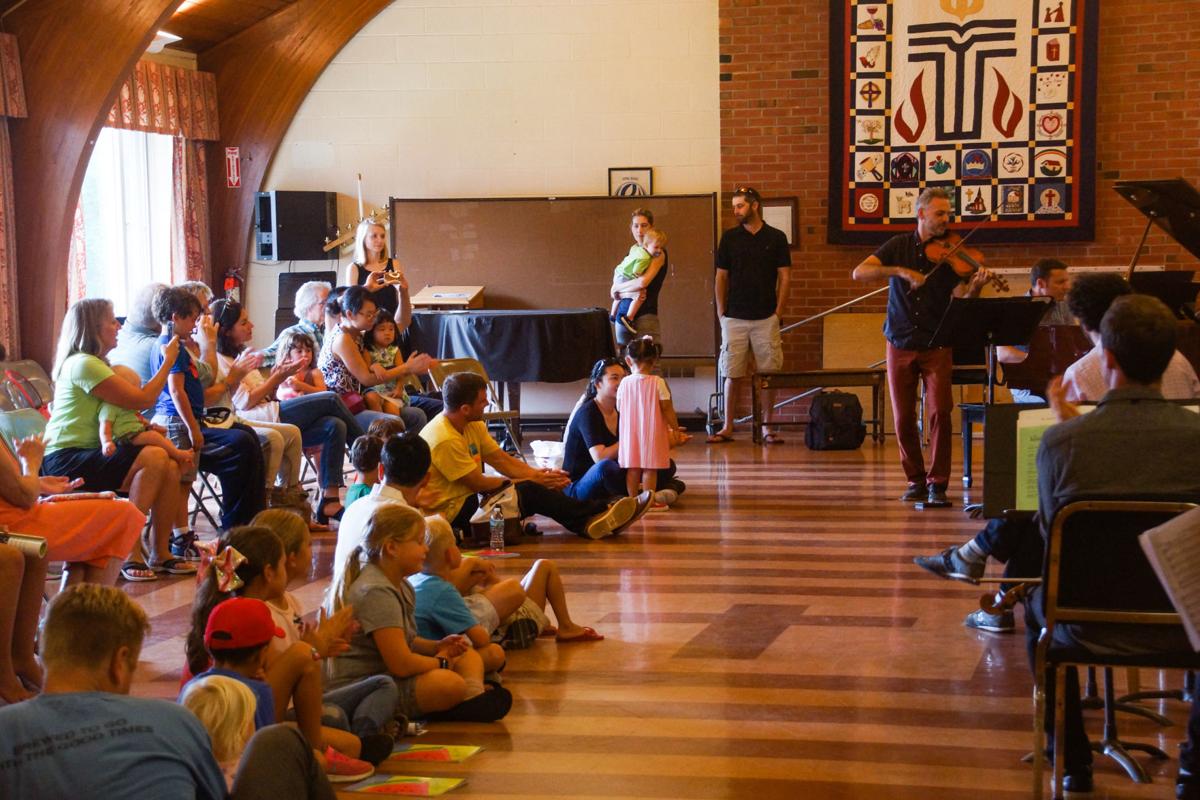 Children responded, calling out that they saw violins and harps. Jacobsen then took the opportunity to call upon the musicians, one by one, to introduce themselves and their instrument. He would prompt the musicians to play and then often allow the whole family of instruments to play together. Then, he would demonstrate how different families sounded together without the full orchestra.
"What kinds of instruments are in the percussion family?" orchestra member Michael Caterisano asked. "Anything look familiar?" he further prompted the children.
The Citizen:
Read More