The Auburn Doubledays scored a pair of runs in the seventh inning, but fell to the Aberdeen IronBirds 8-2 at Ripken Stadium Saturday.
Auburn's Jacob Rhinesmith recorded two hits and a run, while Telmito Agustin, Carson Shaddy (double, run), Jamori Blash, Cody Wilson (RBI) and Jose Sanchez each had one hit.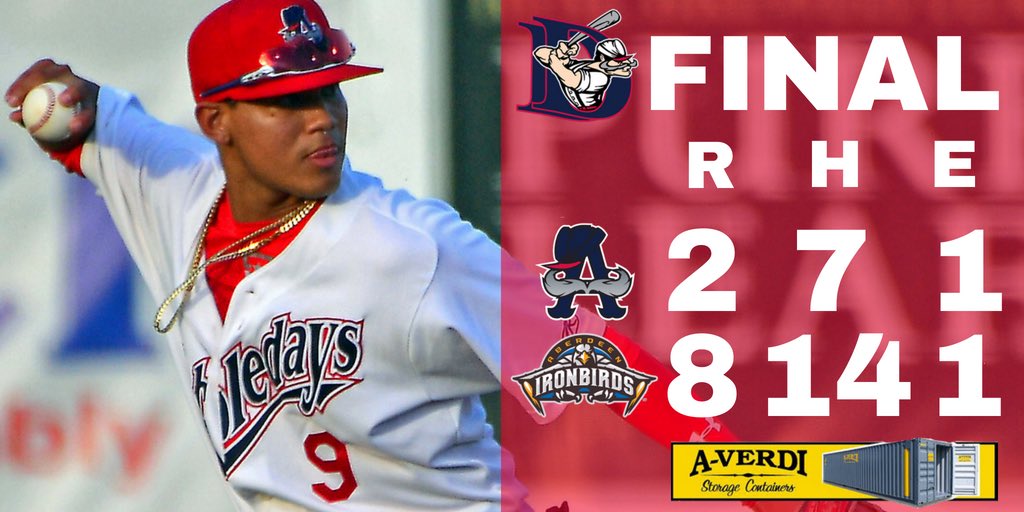 Washington Nationals second-rounder Tim Cate took the loss for striking out two, and allowing five hits and two earned runs over 3 1/3 innings.
Gilberto Chu gave up seven hits, a walk and six earned runs over the next 3 1/3, and Nector Ramirez allowed two hits over the final 1 1/3 innings.
The Citizen: Read More
Welcome to the House that Ripken Built. pic.twitter.com/riEaIYZJKd

— Auburn Doubledays (@Doubledays) July 14, 2018