It's been rare that the Auburn Doubledays have needed runs in the ninth inning at home this season.
Facing that situation in the series opener against Lowell, the Doubledays submitted a valiant effort but fell one hit short.
Auburn dropped a 6-4 contest to the Spinners Wednesday at Falcon Park in an uncommon home defeat. The Doubledays entered the contest 8-3 in Auburn this season.
The Auburn @Doubledays fall tonight, but this play makes them a winner in my book. Cody Wilson lays out for the diving catch in center. @SportsCenter #SCtop10 pic.twitter.com/SnGKWIrox8

— Matt Hauswirth (@matthaus_CNY) July 12, 2018
There was a golden opportunity to tack on another win to that total as the Doubledays loaded the bases in the bottom of the ninth down two. With Jacob Rhinesmith on first and two outs, Israel Pineda dropped in a single and Cody Wilson forced a walk to fill the basepaths.
Any hope of Auburn's first extra-inning game ended when Jonathan Pryor struck out on a low breaking ball from the Spinner's Andrew Politi to end the contest.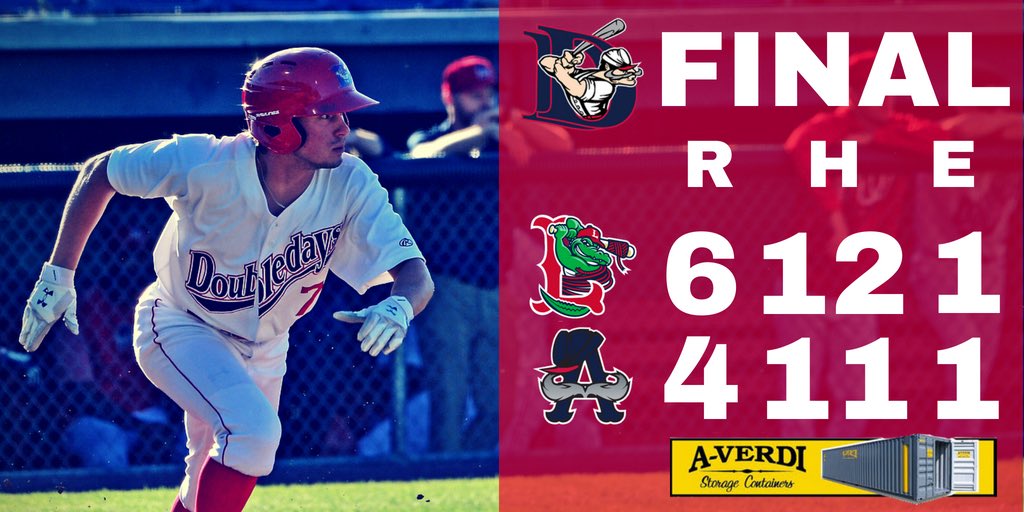 The Citizen: Read More
Pablo O'Connor donating the bat he used to hit his first home run to his new friend, Sarah 😊 pic.twitter.com/fAaMYOotPE

— Auburn Doubledays (@Doubledays) July 12, 2018