The final out was secured in foul territory down the left-field line, and that baseball was speedily ferried to Domingo German's locker in the home clubhouse at Yankee Stadium, where the rookie right-hander greeted the leather memento of his first Major League victory with an appreciative kiss.
The kids delivered once again for the Yankees on Thursday evening, as Gleyber Torres continued his sensational rookie campaign with a go-ahead homer that supported German's career-high 10-strikeout effort in a 4-3 win over the Rays. New York has won 11 of 14 games.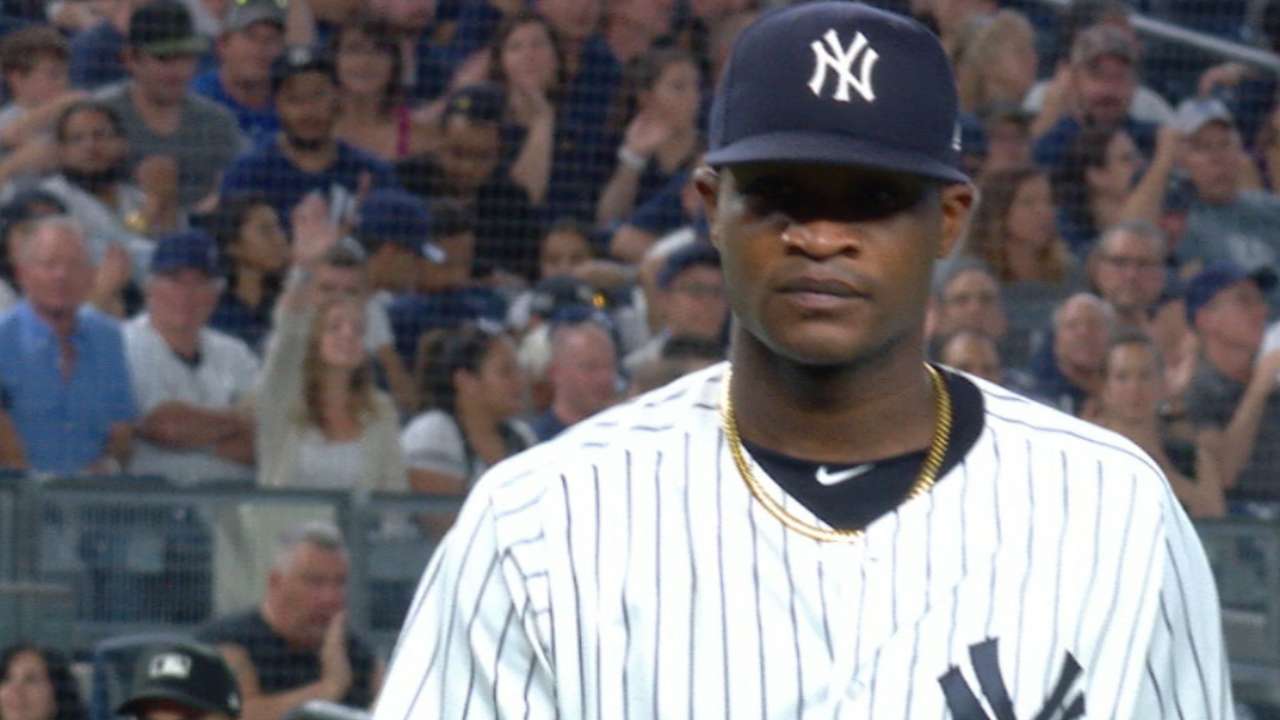 "It feels great," German said through an interpreter. "It has been a long battle for me to be able to win my first game in the big leagues. It means a lot. Hopefully I can relax a little more after getting the first one and keep battling.".
Yankees.com: Read More