Citing her legal experience and community involvement, attorney Margaret "Meg" Reston Tuesday night announced her candidacy for Canandaigua City Court Judge.
Reston made her announcement at a meeting of the Ontario County Republican Committee at the Inn on the Lake in Canandaigua.
"My legal experience and involvement in the community have prepared me well for this position," said Reston "I will strive to be a respected member of the judiciary. I intend to be a fair judge who is strongly interested in protecting the safety of our community.
"I intend to be well prepared and efficient in the management of the court and I will always work towards the ideal of handling every case with good judicial temperament," she added. "I look forward to the prospect of serving this community as our next City Court Judge."
Reston is seeking the judicial seat that will become open with the retirement of City Judge Stephen Aronson at the end of this year. The election will be in November.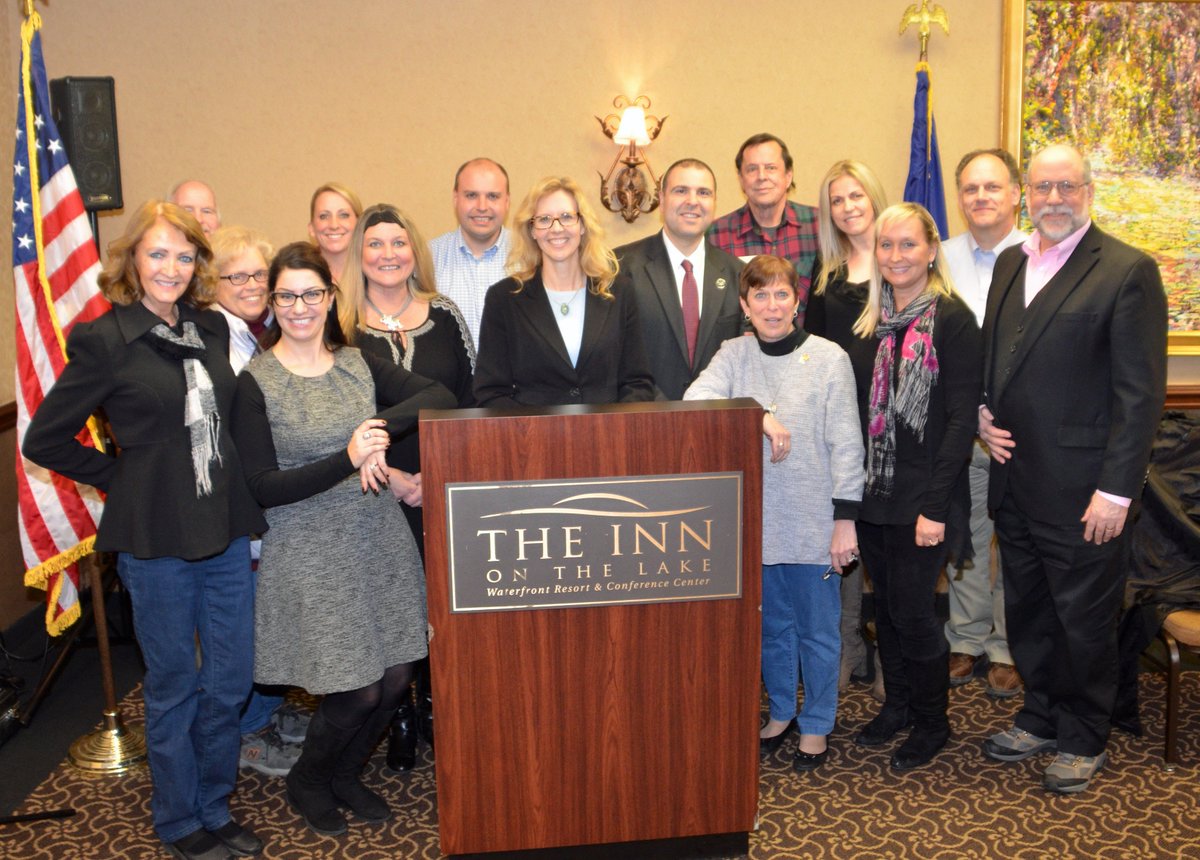 Currently a partner in the law firm of Muldoon, Getz & Reston with offices in Canandaigua and Rochester, she has extensive legal experience since graduating from law school at Queen's University in Kingston, Ontario. Her law firm specializes in family and criminal representation in both trial and appellate proceedings. She has practiced law in New York since 2004 and in Ontario before that.
Her legal experience has also been in matrimonial, family, wills and estate, real estate and bankruptcy and with the Legal Aid Society of Rochester in the Attorney for the Child Program, concentrating in the area of child representation.
A resident of Canandaigua for 16 years, she and her husband, Scott, have three children, ages 20, 18, and 14. Her two oldest children are attending college and her youngest daughter is a freshman at Canandaigua Academy. Reston and her husband have been active in the Canandaigua community since moving here and are principally involved in the hockey community as well as St. Mary's Church and School.
No stranger to politics, Reston earned a degree in Political Science/International Relations from Colgate University and then worked on a congressional campaign in Rochester and next for the Republican National Committee on Capitol Hill in Washington, D.C., for three years. She was an At-Large Canandaigua City Council member for six years.
Also active in her legal profession, Reston is a member of the Monroe and Ontario County Bar Associations and chairs an Operations Committee on the Administrative Judicial Task Force for the 7th Judicial District focusing on improvements to the efficiency of the courts. She sits on the Board of Directors for the ACT program, a mandatory parental education program in Monroe County, and previously participated in the Academy section of the Monroe County Bar in administering legal education for lawyers. She also is a regular speaker at continuing legal education programs for the state and local bar associations.
Reston and her husband are committed to the Canandaigua community and over the years she has served on the Board of Directors of the Greater Canandaigua Civic Center and been involved in the Chamber of Commerce, served in leadership roles within the St. Mary's School and Church community, coached youth hockey teams and served on booster clubs. "Most importantly," Reston said, "we have raised our three children in the Canandaigua community and love this small city dearly. I believe it is very important to know your community and its people in order to administer justice fairly."