The seven candidates currently vying for the Democratic nomination to run against incumbent Tom Reed in the November 2018 Congressional election will have a chance to make their case in Seneca Falls on Sunday January 28th.
The Democratic Candidate Forum will take place from 2-4 pm at the Seneca Falls Community Center, 35 Water Street. The event, sponsored by Indivisible Seneca Falls, is free and open to the public.
"We want to know from each one why he or she is the one who can finally beat Tom Reed," says Michele Hermann, an organizer of the event. She notes that Reed, a four-term Republican incumbent who has served on President Trump's transition team, won by more than 40,000 votes in the 2016 election and has raised more than one million dollars for his 2018 campaign.
Nonetheless, Hermann says, "Democrats are fired up and ready to go." She predicts a fierce contest in November.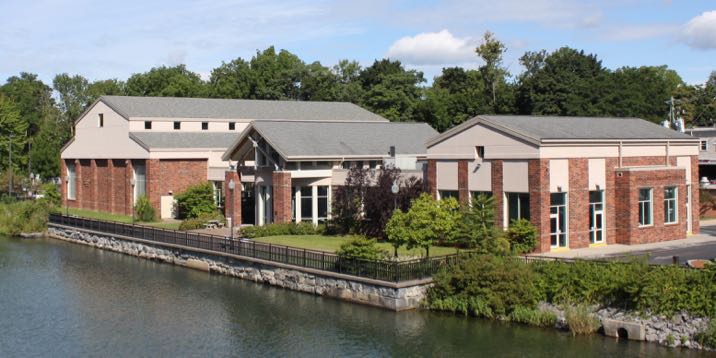 The forum will begin with questions from the moderator. According to Hermann, "The candidates will be asked about the issues that matter most to people in Seneca Falls and the Finger Lakes: jobs, healthcare, taxes, the opioid epidemic, the environment, protecting Social Security and Medicaid, and national security. Everyone there will get a chance to see what separates each candidate from Congressman Reed, and also what separates them from one another." Members of the audience will also have an opportunity to ask questions of their own during the second portion of the event, as well as to chat one-on-one with the candidates afterwards.
Linda Andrei, the retired physician who only recently announced her candidacy, will appear at the event, as will candidates Rick Gallant, Ian Golden, Max Della, Tracy Mitrano, Eddie Sundquist and Charles Whalen. Karl Warrington, who had originally been scheduled to participate, has dropped out of the race and will not attend.
This is the first time, Hermann points out, that candidates competing for any national elected office have appeared together in Seneca Falls at a public forum. She hopes that "people of all parties living in and around Seneca Falls will take advantage of this chance to get a preview of the coming race for Congress so close to home." "Who knows," she adds, "one of these people might be your next representative in Congress, and you can say you had a front-row seat to the making of history."