Change is always interesting.
On Tuesday, Governor Andrew Cuomo unveiled his budget plan calling for big shifts in how taxes are handled in New York. The Governor's ask includes shifting away from employees paying an income tax, and moving to a payroll tax.
Another option weighed by the governor is a charitable contribution program so hoemowners can still fully deduct their state and local taxes each year.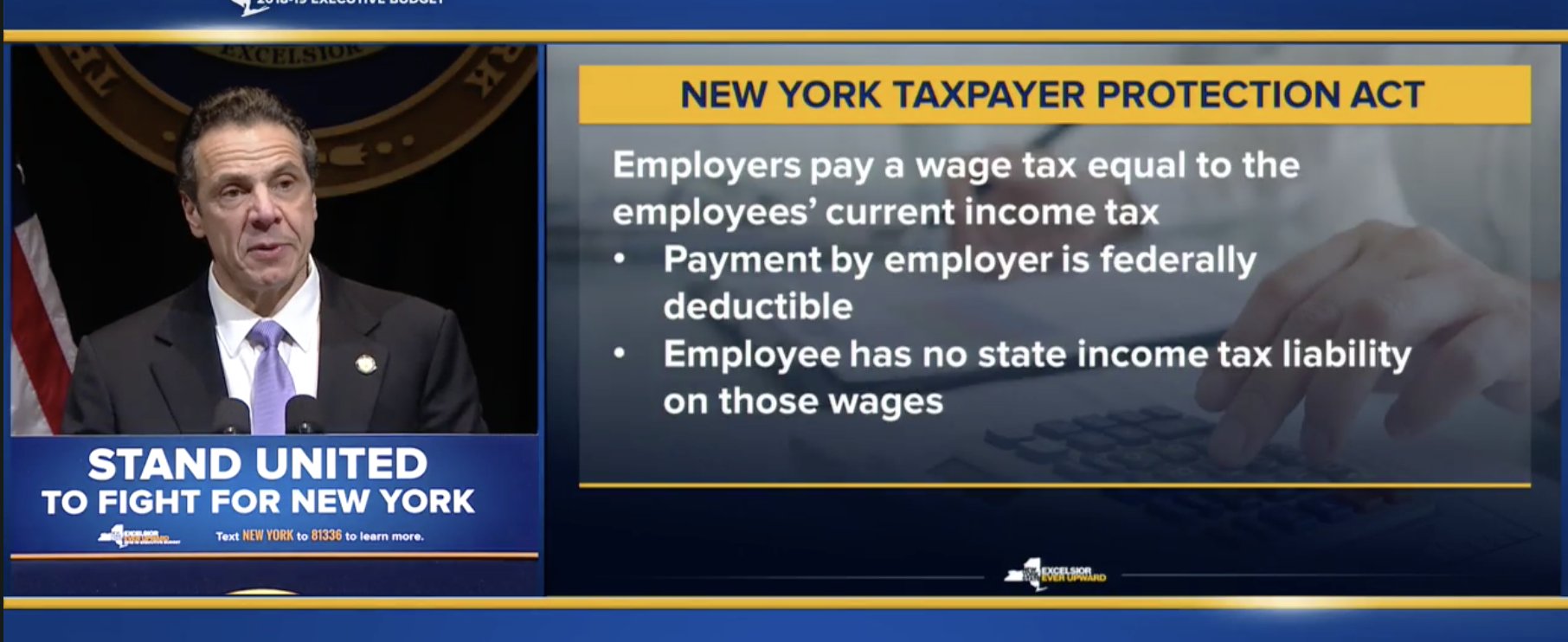 "We are doing everything we can to thwart the effects of the federal plan," Gov. Cuomo said during his remarks, outlining the various parts of his plan.
Officially, the policy would be called the New York State Taxpayer Protection Act, and the state Legislature would need to approve it. However, it would be an important part of the $164 billion budget for the New Year beginning on April 1.
It wouldn't impact employers, according to the Governor, who said that those parties would be able to deduct the difference on state and federal income taxes.
Cuomo called the secondary-option, a 'more cumbersome' one, which would require more background work to execute. The strict shift from an income tax to a payroll tax seemed like his primary option.
Ending a Wall Street loophole will mean covering about $1 billion of the $4.4 billion deficit, per the Governor's proposal. The effort would require support from neighboring state, too, though.
Stay tuned for more, including Gov. Cuomo's entire address, which will be made available later today.