"I'm Brian Kolb, candidate for Governor to bring honest leadership to New York."
Assembly Minority Leader Brian Kolb is expected to make a formal announcement on Tuesday, but with those words on the website KolbForNewYork.com — the Leader formalized his efforts to make New York better.
Kolb currently serves as Assemblyman for all of Ontario, and part of Seneca County. He has served in Assembly since 2000.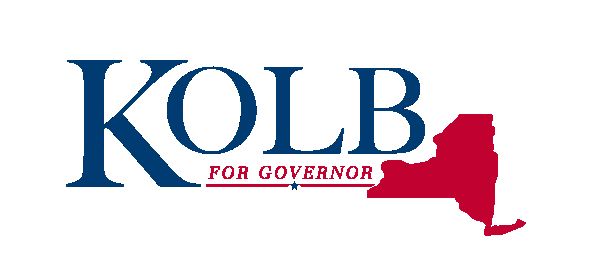 Kolb appeared on FingerLakes1.com's Inside the FLX earlier in the fall — discussing his potential bid for Governor. During that visit to the FL1 Studio, he talked about many priorities as an elected leader.
Among his campaign priorities moving forward he says that growing the economy is crucial. "Too many New Yorkers are working harder than ever but aren't seeing their efforts pay off. With each passing day, more families, students, seniors, and job-creating businesses flee our state. This must stop. We need a leader who will grow our economy and help every New Yorker succeed by bringing good jobs back to our state and making government work for everyone," he explains.
Kolb also describes wanting to see an end to the political corruption. "The corruption plaguing Albany has left New Yorkers saddled with high taxes and dysfunctional government. The bullying and backroom deals that make many of us feel powerless must come to an end," he explained in a statement on the newly-launched website.
https://twitter.com/kolbfornewyork/status/940587384399425542
Taking down taxes in New York State is also a priority for the Leader, who says he'd work to make the state competitive and affordable. "We pay some of the highest taxes and fees in the nation and on Andrew Cuomo's watch, New York has become unaffordable for so many. Enough is enough. We need a leader who will listen to the needs of New Yorkers and put people first for a change," he added.
Governor Andrew Cuomo is expected to seek a third term in 2018.
Listen to that entire interview below: