Last week the Seneca Falls Town Board took a vote, which would nearly-double the tax rate for Town residents. That means, minimally, anyone living in Seneca Falls would see a tax hike of 'several' hundred dollars — depending on the assessed value of the property.
We've received, heard, and read a lot of questions from residents in Seneca Falls, as well as surrounding communities, who are looking at the Town's predicament. In the pilot edition of the Editor's Note column, we looked at the most-frequently posed questions regarding the near-tripling of local property taxes.
How much money has the Town of Seneca Falls received from Seneca Meadows?
Since 1999, the Town of Seneca Falls has received $46.9 million in host fees, according to Deputy Supervisor Lou Ferrara, who offered the explanation following his remarks at both recent Town Board meetings.
Why does the Town of Seneca have 'No town tax for property owners' while the Town of Seneca Falls is experiencing a massive tax hike?
This question is spawned out of the reality that, both communities host a landfill. The simple answer is that the town's are as different as the way the two landfills operate. Seneca Meadows located in Seneca Falls is a privately-owned facility — while the landfill in the Town of Seneca is not. Casella Waste Systems runs the 389-acre landfill in Ontario County, but does not own the facility.
The towns of Seneca and Seneca Falls have wildly different budget appropriations — and that ultimately is a matter of spending habit.
General fund appropriations in 2017 for the Town of Seneca were $2,057,508 — while the same appropriations in Seneca Falls were listed at $5,266,946 in the adopted 2017 version.
In short, Seneca Falls offers more services than the Town of Seneca, and that costs taxpayers money.
One of the most-expensive services offered in Seneca Falls is a police force, which Senior Accountant Bev Warfel talked about in an email to officials prior to the adoption of the Waste Disposal Law.
Warfel said then that the budget for the Police Department in 2015 was $1,310,320 with final expenditures for the department reaching $1,983,688. While the alternative would be contracting with the Seneca County Sheriff's Office — that would come at a cost, too.
However, Waftel said in October 2016 that it wouldn't come in at the cost of the Town having its own force.
The Town of Seneca Falls also has a population of 6,319 more than the Town of Seneca as of 2010. Reading headlines like "Once again, no town tax for town of Seneca property owners" and comparing the two communities is tempting; but the differences are extensive when looking at them objectively.
Bottom line: It's like comparing apples and oranges. Both communities have a landfill operating inside of them; and both communities share part of their name. But, beyond that the two are not equal entities for comparison.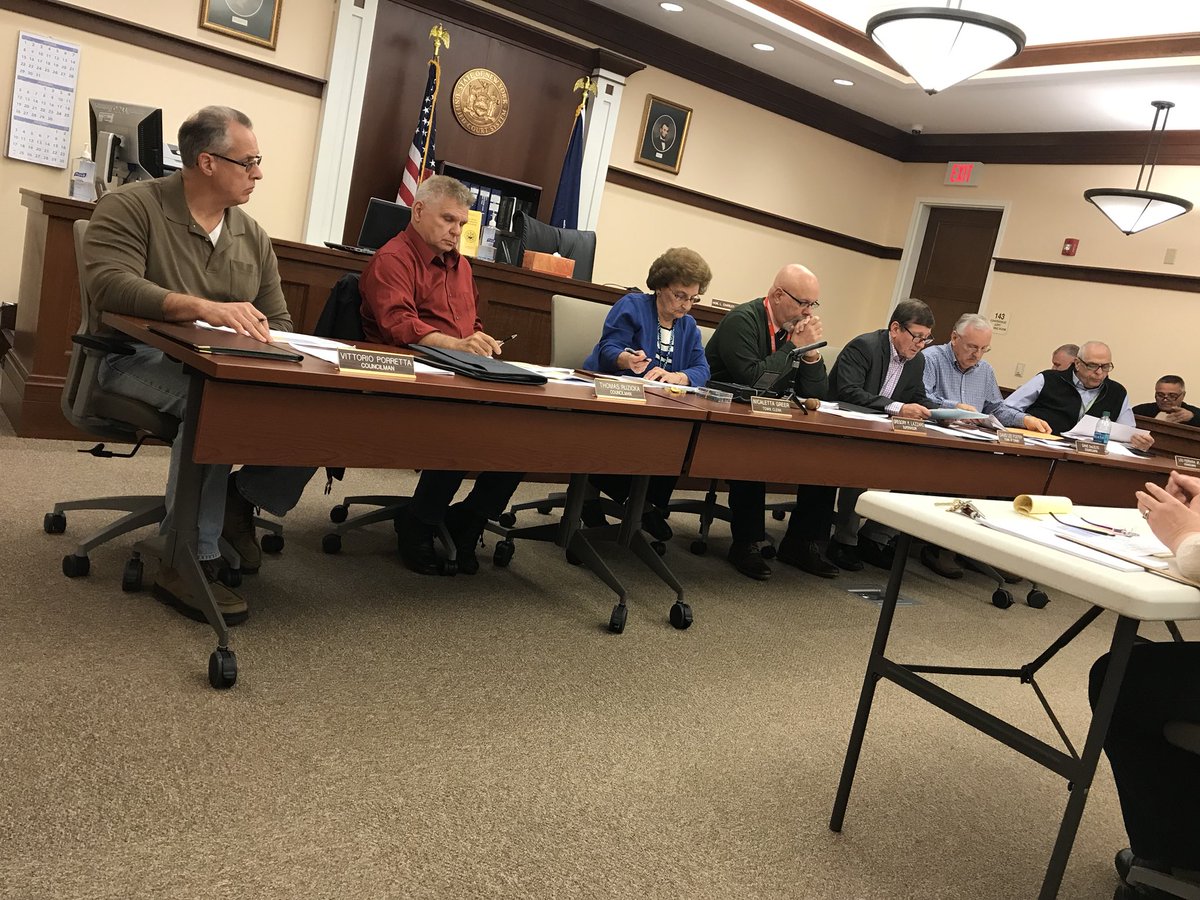 How did Seneca Falls get here? Where did all of that money go?
An item that was discussed at both budget-related meetings showcased the theme, or general usage of 'landfill revenue'. As Warfel indicated back in 2016 — that revenue had become a 'critical' part of operating the Town of Seneca Falls. The Town Board decided repeatedly, on an annual basis by going through the budget process, that landfill revenues would be used for 'operating' the Town.
There was a 'tax stabilization fund' at one time, but that fund was spent down dramatically between the time of dissolution and the close of 2015 on various projects; and closing the actual budget during that period. Warfel said in 2016 that the Town didn't have the funds to offset the loss of revenue from the landfill, and as the 2018 tax hike shows — that remains the case, since landfill revenue was not included in it.
Can the Town 'ignore' money from Seneca Meadows; or simply 'not use it'?
Seneca Falls Town Attorney David Foster explained that during litigation it shouldn't be expected that payments from Seneca Meadows will continue. According to officials with the State Comptroller's Office, any funds that come in after would be labeled 'unappropriated funds'. These funds could be used for infrastructure, offsetting future budgets to lower taxes, or anything in-between.
How does NYS view 'Unappropriated Funds' within municipalities?
Brian Butry, Deputy Press Secretary for New York State Comptroller Thomas DiNapoli says the state has a 'threshold' that they believe is 'too low', but advise local officials to have a "reasonable" amount of money in their unappropriated fund balance each year. The state assesses individual municipalities on a case-by-case basis when it comes to 'how much' can be kept as unappropriated funds each year.
Why didn't the entire Town get to vote on this tax hike?
Under General Municipal Law and Local Finance Law there are times when a 'permissive referendum' can be held. Butry added, "You will generally see these occur with contract, bidding, purchasing and real estate transactions." However, budget plans, which ultimately decide the tax rate in any given year are not included.
Town Law §220 points to several circumstances where this 'permissive referendum' is necessary. Those include, purchasing, leasing, constructing, remodeling or altering a Town Hall; or any other building necessary for Town purposes, as well as any lands necessary for the construction of these facilities. Establishing airports, landing fields, public parking  places,  public parks and playgrounds are also subject to referendum.
What about a budget, though, which ultimately controls the level of tax hike? "You would have to vote for different officials with different view[s] on spending," Butry explained.
The only impact taxpayers have on a budget is through election of representatives. In this case, the Town Board voted unanimously to not budget for potential landfill revenue due to litigation.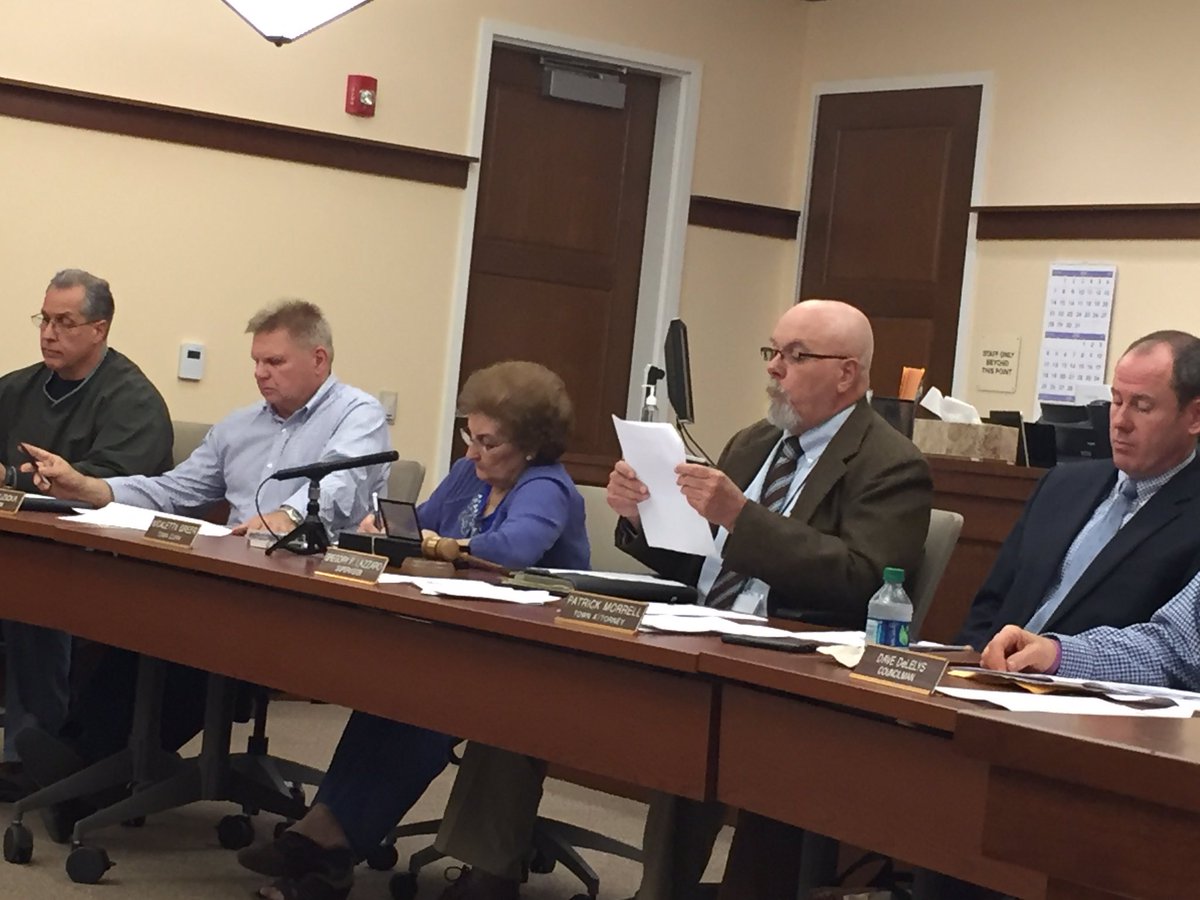 Was this tax hike, or dilemma involving SMI caused by dissolution?
Dissolution is fundamentally complicated because of the laws governing it in New York State. Even the 'best' of plans before, during, or after dissolution do not have to be followed as designed or put forward. It's one of the big areas where reform in New York State has been requested.
In Seneca Falls, the best estimates suggest that the current financial situation was caused by an over-reliance on a single revenue stream. That's to say, the spending habits individually of a municipality drive the specifics of 'how much' is necessary to keep the books balanced.
Why have salaries not be re-examined at the municipal level?
Officials in Seneca Falls did in fact, examine salaries across the board.
The 2018 budget included raises for the Town's employees, and select department heads, who had not already reached their 'maximum' salary under previously-adopted provisions by the Town of Seneca Falls.
Editor's Note is a monthly feature by FL1 News Director Josh Durso, which answers questions raised by our readers within major news stories. This column will dive into a wide-range of topics. Let us know your questions in the comment section below, or on Facebook and Twitter. You can also submit questions via email by dropping a line to josh@fingerlakes1.com.