In an update on Friday, State Police clarified some of the details leading up to the fatal shooting of a state parole officer from the New York City area, who was living in Canandaigua.
According to state police, Sgt. Kadien saw a gun and said "Don't Sandy, don't!" State Police say Guardiola fired her gun, and Kadien left the room to take cover. Troopers say Sgt. Kadien talked with Guardiola again, and she came out of the room and displayed the gun. At that time Sgt. Kadien fired his gun and shot Guardiola, according to troopers.
Police say the shooting happened in a confined space and that Guardiola was shot three times. She was struck in her stomach, arm and neck, according to police.
Guardiola was scheduled to return to work as a parole officer on the day she was shot after missing two to three weeks following a car accident. Coworkers went to check on her when she didn't show up.
---
The fatal shooting of a parole officer at Pinnacle North in Canandaigua on October 4th has stirred up an intense debate about the moments, which led up to the shooting.
While the identity of that officer was initially withheld to preserve the investigation, according to police — City Manager John Goodwin confirmed Sergeant Scott Kadien's involvement days later in a press release.
Now, family members of Sandra Guardiola — the 48-year-old parole officer who was fatally shot in her apartment by Sgt. Kadien — will hold a press conference addressing the public and media on Saturday, according to a press release.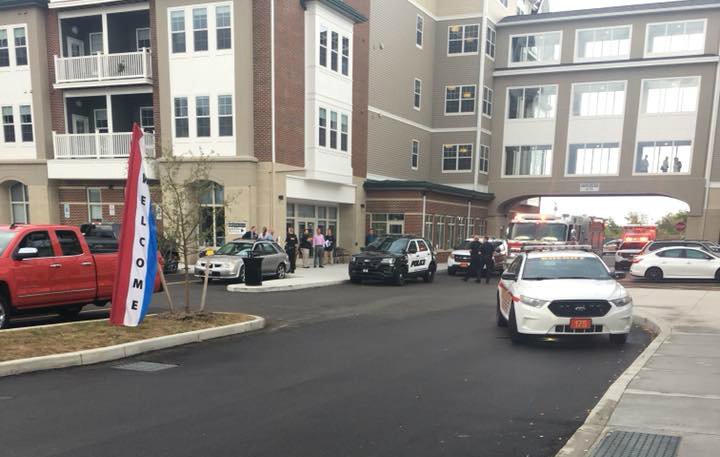 The family says they will be joined by Civil Rights Activist Rev. Al Sharpton.
There are two different accounts of what happened that day, according to those involved from respective sides. The law enforcement account of what happened involved Sgt. Kadien being let into the apartment by the 48-year-old, but her family maintains that she was asleep when Kadien entered.
RELATED: City Manager identifies officer involved in fatal Pinnacle North shooting
"Ms. Guardiola, a 48-year-old Puerto Rican mother of two, who twice survived breast cancer, was sleeping when a Canandaigua police officer entered her home ostensibly on a "wellness check" requested by her employer."
Sgt. Kadien was placed on leave immediately following the incident, which was described by City Manager Goodwin as one of the most-traumatizing events any member of law enforcement could experience — but has since returned to an administrative role as the State Police carry out the investigation.