In a display of bipartisan support, the Town of Canandaigua Republican and Democratic Committees are both supporting incumbent Greg Westbrook in the upcoming election for Town of Canandaigua Supervisor.
"I'm honored and energized by the bipartisan support and I greatly appreciate the opportunity to build on the foundation established by former Town Supervisor Pam Helming," said Westbrook. When Helming was elected to the State Senate in 2016, Westbrook, who had been serving as deputy supervisor for three years, was appointed to the supervisor post.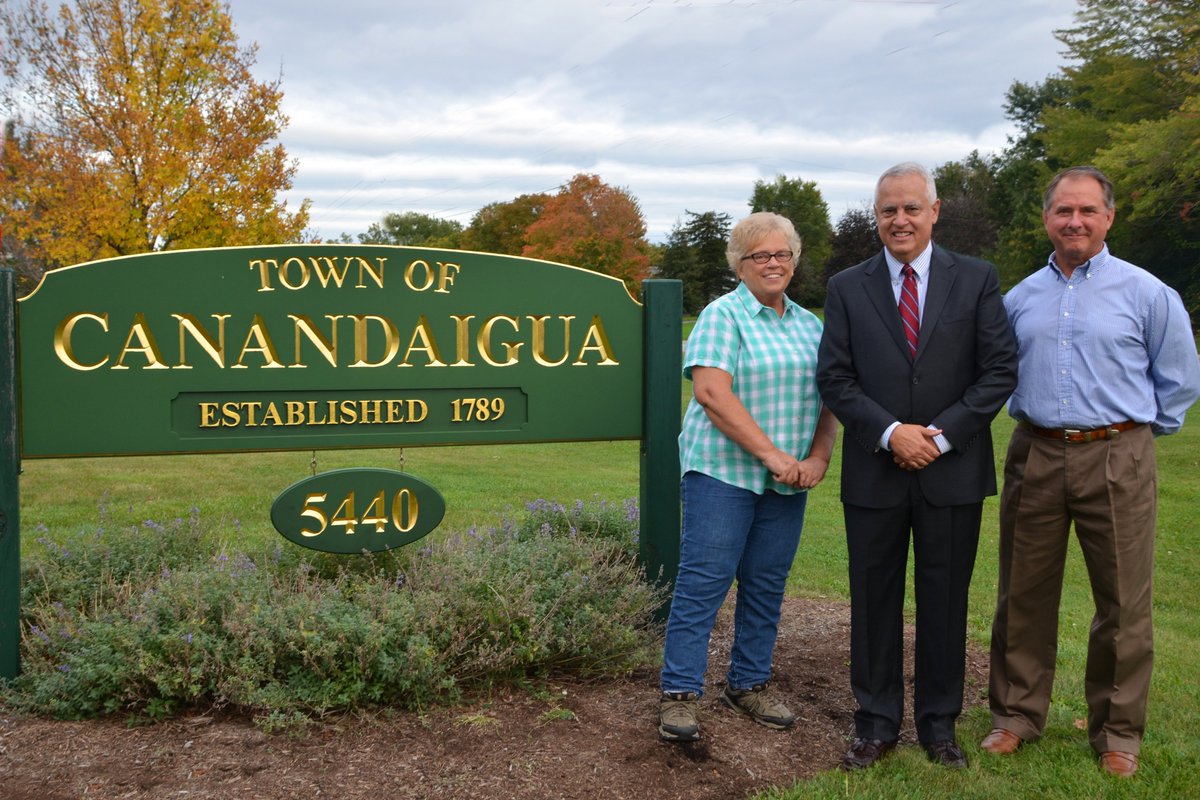 He was endorsed by the Town of Canandaigua Republican Committee and then cross-endorsed by the Town of Canandaigua Democratic Committee.
Yvonne Chavez, Republican town chair, noted that Westbrook's "keen intellect and experience in business management has enabled well-informed and forward-looking goals, not only in the town, but also on the Ontario County Board of Supervisors. His cross-endorsement clearly demonstrates his dedication to making forward progress for the benefit of all town residents."
Vince Golbeck, chair of the town Democratic Committee, said Westbrook has proven that he is the candidate to continue leading the town in the right direction and that is why he was unanimously endorsed.
"He continues to provide strong progressive leadership to the Town Board by balancing the recruitment of businesses with the protection of Canandaigua Lake," said Golbeck. He is a champion of the idea that we are all part of one Canandaigua. He continually works to promote our area in keeping with our comprehensive plan."
Chavez said she has watched Westbrook's "notable skill and leadership" over the years at Town Board meetings. "The town has made amazing steps forward under his leadership and he has proven to be an extraordinarily effective advocate for the preservation of our lake and natural resources." she added.
Golbeck said the committee members admired the way that Westbrook engages all of the town residents regardless of their political affiliation.
"He is strategic in his planning while being transparent" Golbeck added. "He is a well-respected asset on the Ontario County Board of Supervisors who ensures that the town interests are heard."
Westbrook, who has been supervisor since 2016, is running for a full four-year term in the Nov. 7 election. He and his wife, Beth, have three grown children.