On Monday, FingerLakes1.com received reader submitted photos showing potential blue-green algae blooms forming near Seneca Lake State Park in Geneva.
Less than 12-hours later, officials in Schuyler County released an official statement on blue-green algae sightings the same day at the southern end of the lake.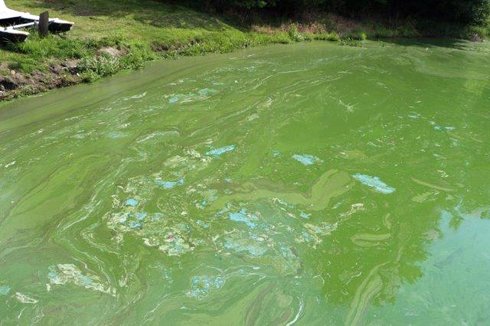 On Monday, a bloom was spotted along the northern shores of Seneca Lake, and hours later — blooms were identified along the southern shores of the lake.
Contact with blue-green algae can cause health effects in people and other animals if water with blooms is touched, swallowed, or if airborne droplets of water are breathed in. Large amounts of the toxins from some algae blooms can cause diarrhea, vomiting, nausea, allergic reactions or breathings problems, and irritation of the eyes, skin, and throat.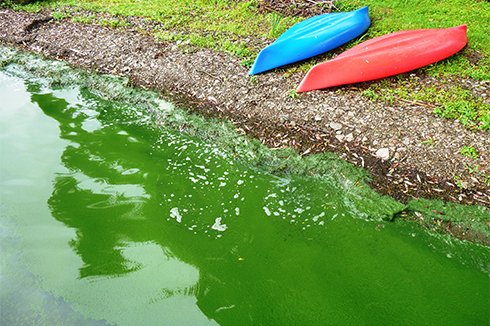 Schuyler County Public Health is warning the community that harmful blue-green algae blooms have been identified on the east side of Seneca Lake in Schuyler County. Blooms have also been discovered in Waneta Lake. "If you see blue-green algae blooms on the lakes – avoid them" Schuyler County Public Health Director Marcia Kasprzyk cautions. "These types of algae can cause health issues in people and animals."
Blue-green algae is naturally present in lakes and streams. However, sometimes blue-green algae can form in to blooms that discolor the water or make floating mats or scums on the surface of the water. This can occur when water is warm, shallow, undisturbed, or nutrient-rich.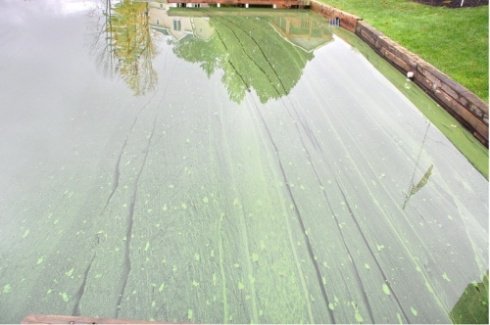 Officials note that if you see blue-green algae blooms: do not swim, fish, boat, or wade in those areas.
Blooms can be reported to the NYS Department of Environmental Conservation, your local health department, or to harmfulalgae@health.ny.gov.
To learn more about blue-green algae blooms, visit the New York State Department of Health's page about them: https://www.health.ny.gov/environmental/water/drinking/bluegreenalgae/.
This photo was captured on Monday around 2 pm along the east side of Seneca Lake near Leader Rd. by Alan Gelatt.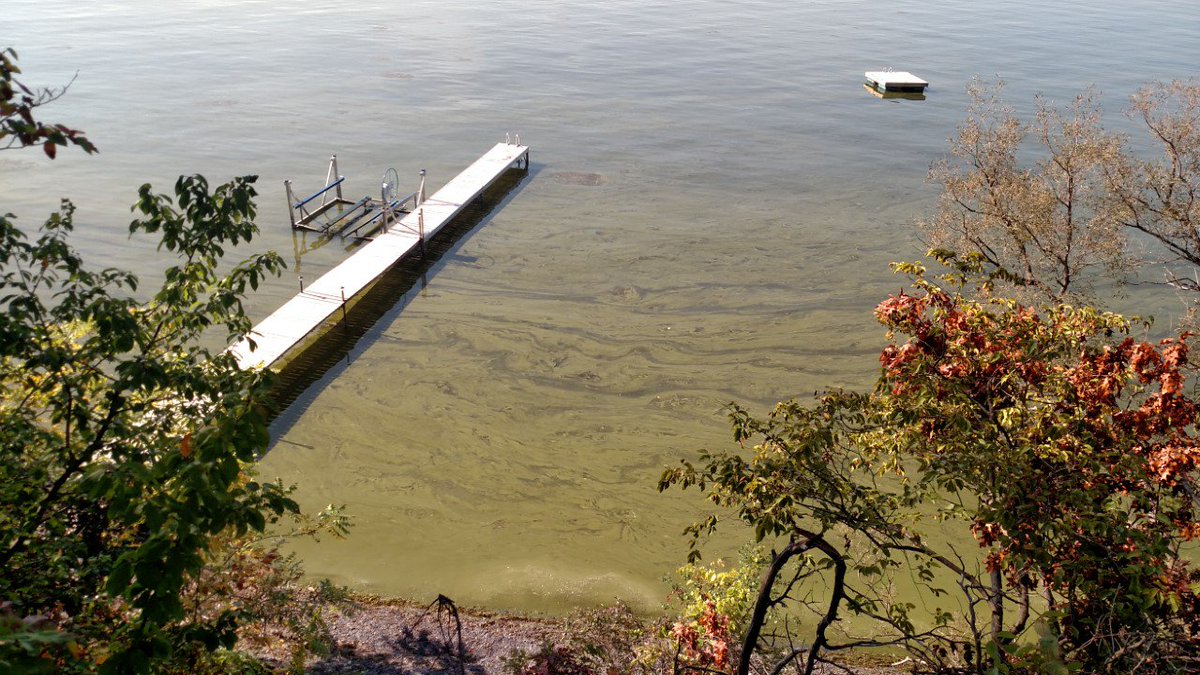 The photos below were submitted to FingerLakes1.com by Tammy Brockway, who captured the images near the public boat launch in Geneva.