The annual Gala recently hosted by UR Medicine Thompson Health raised more than $120,000 to benefit the new Observation Unit and a telemetry fetal monitor at Thompson Hospital.
Held Sept. 8 at the Inn on the Lake in Canandaigua, with music by The Skycoasters, the sold-out event had more than 300 people in attendance.
The majority of the money raised will go toward the new, 12-bed observation unit which recently opened at Thompson Hospital. The unit is designed to provide high-quality, personalized care for patients who require evaluation and treatment for a period of time between eight and 24 hours, allowing the hospital to reserve inpatient and Emergency Department beds for those patients who have immediate, critical needs.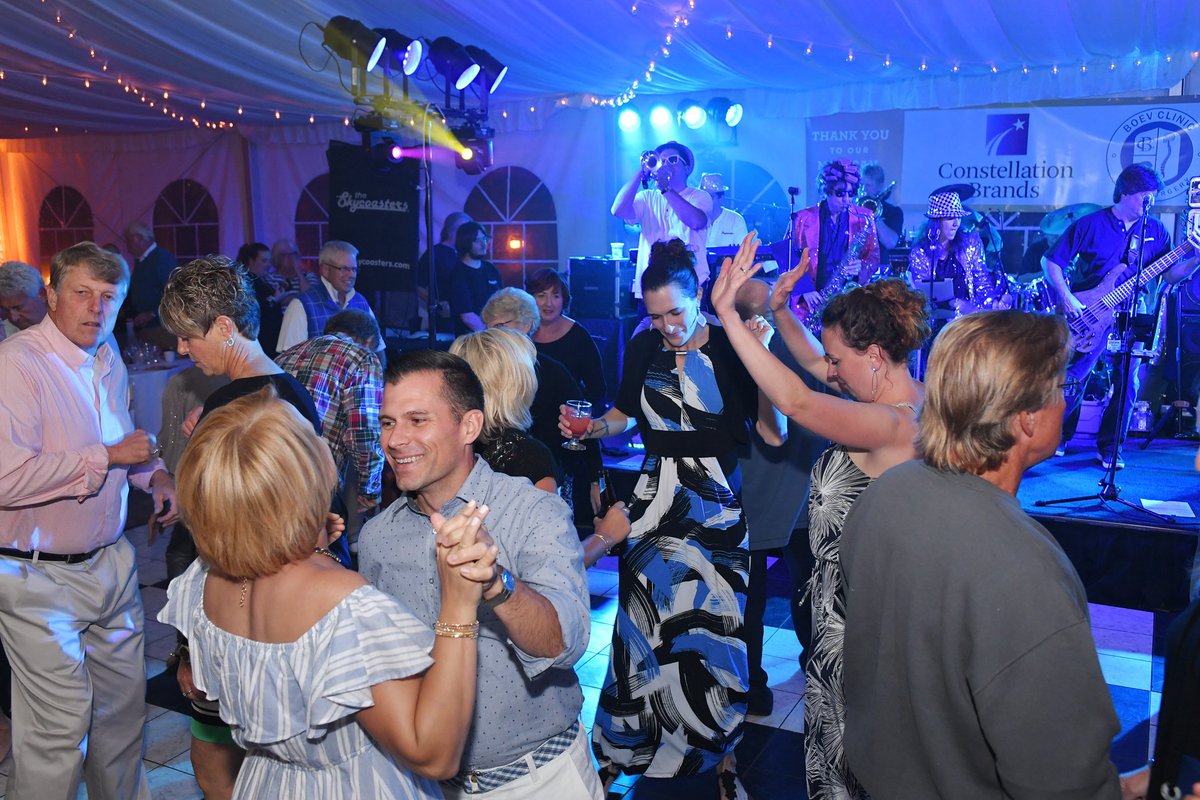 Approximately $31,000 raised during a "cash call" at the event will fund a telemetry fetal monitor, which uses wireless technology to continuously monitor at-risk moms and babies, giving them the best possible chance for a safe, natural delivery. This monitor allows the mom to walk, to use the shower and Jacuzzi, and take advantage of all of the non-medicinal pain management techniques to help improve comfort and enhance the progress of labor without restrictive wires keeping her confined to bed.
The F.F. Thompson Foundation is grateful to the Gala's "Mainsail Sponsors" – Constellation Brands and The Boev Clinic – for their support.