Acting Supreme Court Justice William Kocher ruled on the Article 78 filed against the Town of Seneca Falls regarding a local law, designed to rescind another enacted in 2016.
Local Law No. 2 was designed to kill Local Law No. 3 of 2016, which solidified an end date for operations at Seneca Meadows Landfill.
In the application for judgment, the petitioner, identified as Waterloo Contractors, Inc. requested that the court annul the SEQRA negative declaration issued in connection with Local Law No. 2, and order the Town of Seneca Falls to issue a positive declaration.
The Court annulled the Town Board's Negative Declaration, annulled Local Law No. 2, directed the town board to issue a positive declaration, and found the town board in technical violation of the Open Meetings Law Section 103(e).
According to the decision, the "short" SEQRA form "fails to identify a single area of environmental impact from operating the landfill past the year 2025."
The decision means that Local Law No. 3 will go back on the books, requiring Seneca Meadows to cease operation by December 31st, 2025.
In August, a public hearing was held on a state permit required for Seneca Meadows to continue operating. While some have contended that the permit should not be renewed, or at the very least not renewed for the typical 10-year period — the decision by Judge Kocher adds another layer of uncertainty to an already complex subject.
RELATED: Read the decision by Judge Kocher
Douglas H. Zamelis, who represents Waterloo Contractor's said, "Judge Kocher threw out Local Law No. 2 of 2017 and the Negative Declaration it rode in on. That means Local Law No. 2 of 2016 regulating solid waste disposal in Seneca Falls is back on the books." He continued, "The court found the Town Board in technical violation of the Open Meetings Law but really it was really only Supervisor Lazzaro and I don't think he was acting on behalf of the board at the time."
"This is great news for the people of Seneca Falls, Waterloo, and well beyond. Perhaps these town boards will start listening a little more carefully to my clients – only time will tell," Zamelis concluded.
Not everyone will agree with that sentiment, though.
Significant support was shown for Seneca Meadows during two separate public hearings, which each lasted hours — before Local Law No. 3 and Local Law No. 2 were enacted.
Seneca Falls Town Supervisor Greg Lazzaro said he hadn't had a chance to read the entire document, but noted that "courts ultimately have the final decision on matters like this." He said speaking beyond that at this point would be premature.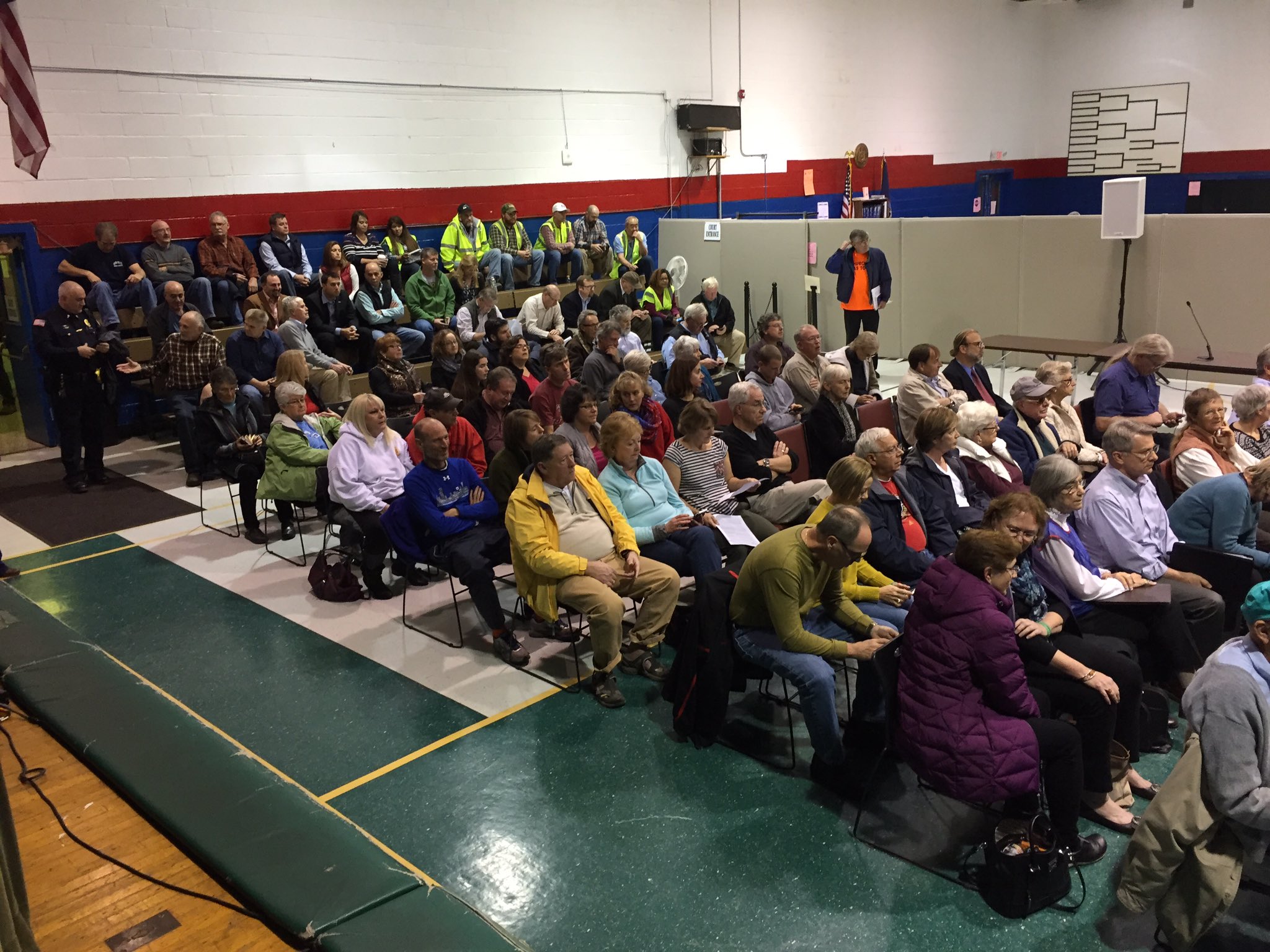 Douglas Avery, who is running for one of two available seats on the Town Board in November's election called the decision 'great news'.
He added, "The judge's ruling confirms that the Town Board acted recklessly and with undue haste in rescinding Local Law No. 3 of 2016."  Avery continued, "The ruling confirms that the board tried to circumvent procedures that are in place to protect the residents and the environment.  While Seneca Meadows and Supervisor Lazzaro may begin work to rescind all over again, they now know that every step they take will be thoroughly monitored."
Speaking on behalf of the Seneca Falls Environmental Action Committee Avery added, "I want to thank Bill and Annette Lutz, and Waterloo Container, for taking the initiative to challenge the actions of the Town Board.  It is encouraging to see private citizens step up to help protect our quality of life."
FingerLakes1.com will have more on this story as it develops. Stay tuned to Facebook and Twitter for the latest.