Two more lives have been claimed in Seneca County by opioids in the last 10 days, according to Margaret Morse.
Morse serves as the Director of Community Services in Seneca County and delivered an update to the Board of Supervisors about efforts to combat the opioid epidemic.
"Painkillers were being prescribed like candy in the 90s," she explained. Her theory, though the numbers nationally support it — is that much of today's opioid problem can be traced back to those days. "When the medical community began clamping down on the supply, treatment options weren't available for those who were addicted."
Those who had become reliant on painkillers — called opioids — turned to a more-dangerous, and less-expensive option. "One dose of heroin can cost $10.00 (sometimes more) and for most, would not be enough to keep them high or even well (not dope sick) throughout the day," she explained. "Depending on the level of an individual's tolerance, use can be upwards of $150 to $200 dollars a day with individuals sometimes using a bundle (10 bags) or more on a daily basis." This is still significantly less expensive than the cost of maintaining an addiction to prescription painkillers at $20 to $45 per pill, Morse explained to the captivated board.
The numbers tell a dark story about addiction in Seneca County.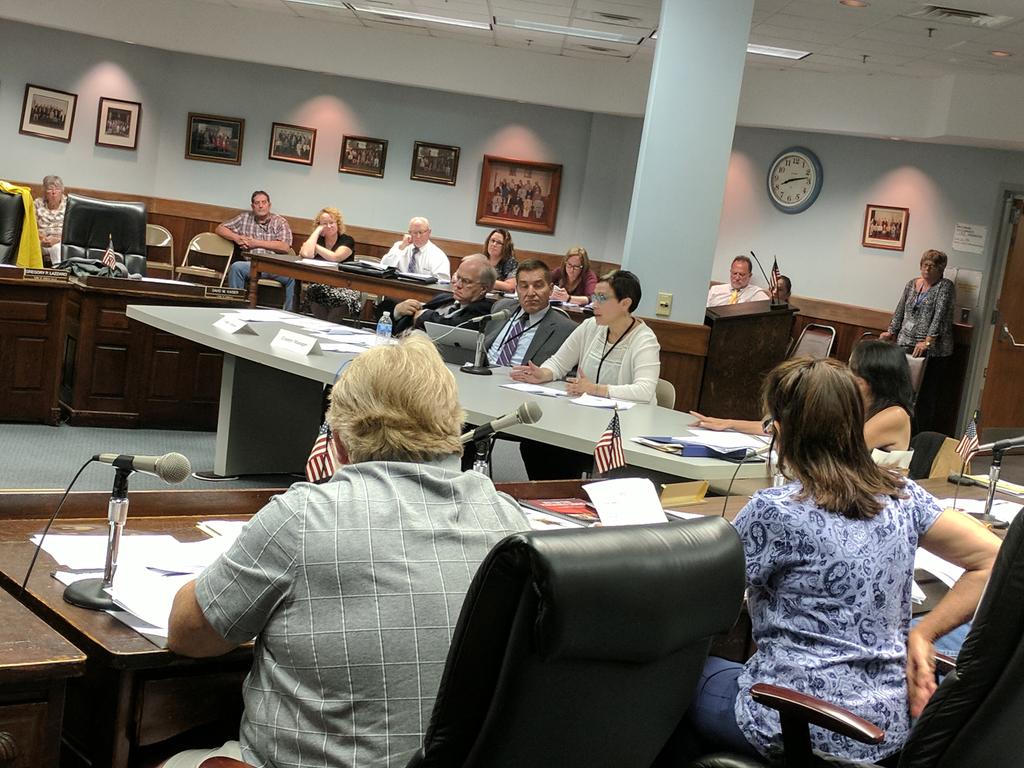 While the number of reported deaths due to opioid overdose seem relatively low — with six coming in 2013 and 2014, four being reported in 2015, and only one being reported in 2016 — it's difficult to know with certainty.
"Reporting data isn't always available. An autopsy isn't always performed," she explained to the board during her update. Up until recently, Seneca County had no reported overdose fatalities caused by opioids.
However, the last ten days alone saw two lives taken by this dangerous addiction.
"It's been a very sad week here in Seneca County," Morse said of the two recent overdoses. "There are reporting challenges and we suspect the numbers are higher," she added.
Fatalities aren't the only concern, as it pertains to opioid addiction. "We're lower in deaths than other counties — but higher in hospitalization," she continued. The number of individuals in Seneca County ending up hospitalized due to an overdose hits significantly above New York's average.
It's a serious cause for concern.
Morse said that the opioid addiction problem runs much deeper than that, though here in the Finger Lakes. In particular, Seneca County sees unusually high rates of disability. While those numbers are from the CDC, and reflect "self-reported" disability — the statistics suggest that more than 30 percent of adults living in Seneca County are "disabled," by their definition.
Another issue revolves around those who are uninsured. "We have 10.8 percent of Seneca County residents uninsured, and it means more people not going to the doctor for treatment they need," she explained. "There's a correlation here," Morse added, pointing out that these individuals are more-likely to turn to an opioid, since getting to the doctor isn't possible.
Seneca County also has a higher-than-average rate of obesity and diabetes. Again, Morse suggested that all of these factors contribute to the larger problem — that County residents are more susceptible to these types of addictions.
As for the Seneca County Addictions Clinic — in 2015, 35 percent of all clients were admitted with an opioid use disorder. In 2016, that figure spiked to 58 percent. Even though it has fallen back to 51 percent in 2017 — a large portion of the year remains, and these figures are subject to change.
Sheriff Tim Luce joined in the conversation, and gave a law enforcement perspective on the matter. He said that drugs like heroin have a higher street value in rural communities — like Seneca County. It means there's more movement from places like Rochester or Syracuse. "There's more money to be made here. They can buy it in Rochester and sell it for more here in Seneca County," he added.
But, law enforcement isn't taking this issue lightly. Even with acknowledged staff shortages — Sheriff Luce has made the fight against opioids a priority since he took office.
Morse also said that the issues are being addressed. While addiction will never be completely removed from society — she said that expanding nursing hours to coordinate client health care, collaborating with Public Health, and increasing access to treatment are top-priorities.
"We have open access clinic hours three hours every day. We're looking into Saturday hours, as well," she said. "We're also looking to continue getting into schools, and focus our treatment on 'whole health' and 'family-centered' treatment approaches."
NARCAN training is also being provided to inmates at the Seneca County Correctional Facility. It's part of a statewide effort, which costs the County nothing to administer. The NARCAN is provided by New York State, and anyone interested in learning how to administer a lifesaving dosage can learn.
"It doesn't impact one type or background of person. It crosses all socio-economic lines and is a problem that the entire community has to come together on," she said summing up the necessary approach to dealing with substance abuse and opioids.