With locations spread on both sides of the Finger Lakes — Jim Daddabbo relies on his energy, staff, and strong branding to drive his business forward.
The burrito business has gotten challenging — but not for Daddabbo, who is constantly working to keep his day job, role in the community, and life in perspective.
"I'm just here to sell burritos," Daddabbo explained during a one-on-one interview with FingerLakes1.com. He's the managing partner at Mesa Grande Taqueria. The name directly translates to "Big Table," and even though there aren't any 'big tables' at his Auburn store — the metaphorical table continues to grow before him, as the burrito business blossoms.
The location in Auburn, which was Daddabbo's first store, opened in June 2010. Since then it's been a long journey, but the success he's experienced has kept him hungry. "That's who I consider to be my competition," he explained, speaking of national chains like Chipotle and Moe's Southwest Grille. "They have giant, multi-million dollar marketing, but I consider that to be our advantage. They're publicly traded, and we've seen a shift in our local markets where customers want local. They want to eat local, and experience local, too."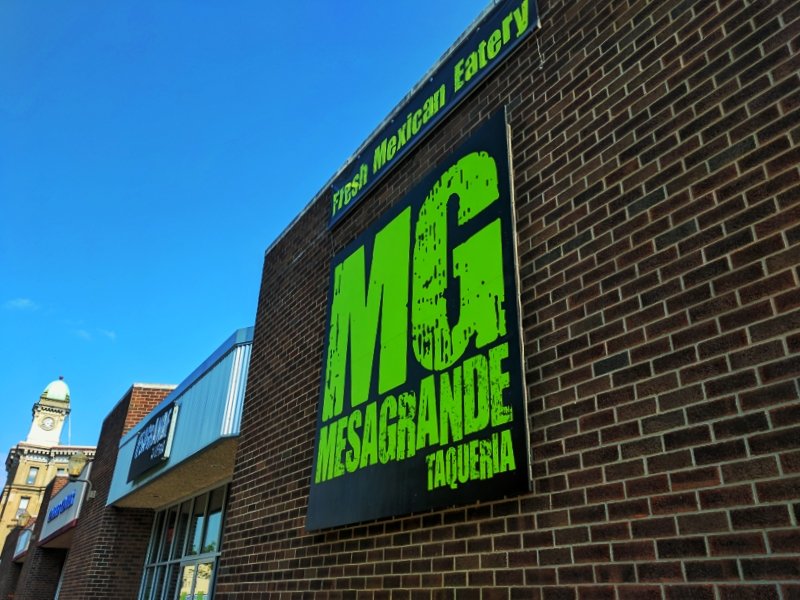 The Auburn store is growing at a double-digit clip, according to Daddabbo, who says that for larger chains — it's difficult to do.
Roughly four years after Mesa Grande Taqueria opened up in Auburn, Moe's Southwest Grille opened a location. "They dinged us for about two months, and then we came back with vengeance," he said. "We had customers come back and tell us 'Oh hey, sorry we cheated on you guys — but our friends wanted to try [Moe's]'," Daddabbo affectionately recalled.
More competition, more choices, according to the energetic operator — are good for business. Those double-digit gains seen in his stores are largely connected to the freshness of the product, people's desire to shop and eat local, as well as a branding effort that has become one of Daddabbo's biggest focuses.
"We don't have the big marketing budget, so we have to be smarter," he explained. "However, through expanding to two very different markets — we learned a little bit about the process. Our Auburn and Camillus stores work very well together. When we advertise for one, the other benefits — and some of those customers will stop at one location, or the other if they're passing through because of the brand recognition and quality."
"It's like spending ad or marketing dollars on one location, and getting double-the-value. If that third location were in the Syracuse market — we could lower our costs, but we have the Fairport location — and it's working incredibly well," he continued.
The two locations outside of Auburn are barely two-years-old. Both considered to be babies in the business-world. Daddabbo has visions of his brand, a large MG, above the name 'Mesa Grande Taqueria' in smaller print — being spread throughout the state.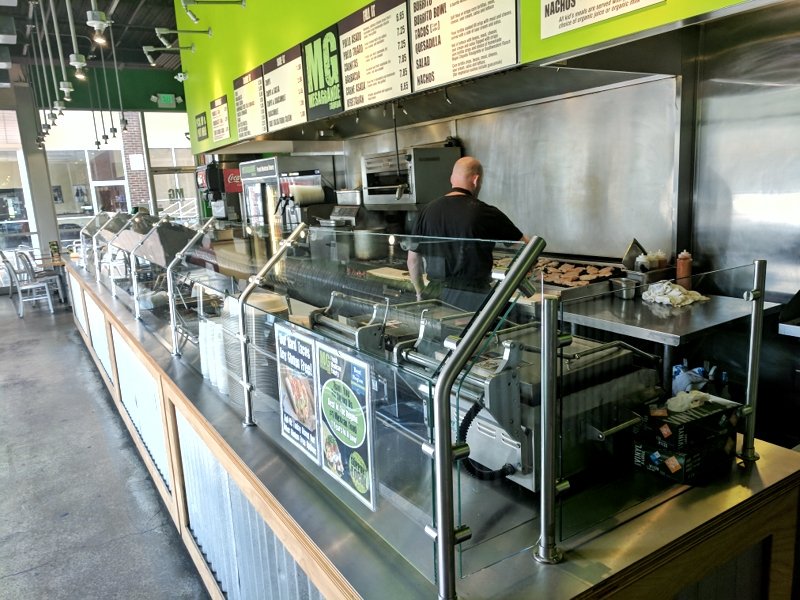 "We take everything day-by-day. I'll know when to look at expansion, and we'll look at other markets," he continued. Expansion is something on Daddabbo's mind because he knows the major chains will eventually begin expanding into smaller markets — like Auburn, Geneva, and Canandaigua — as time goes on.
"It's only a matter of time before they run out of prime real-estate. And even the national chains — like Chipotle and Moe's are still tiny. They have a few thousand stores — but when you look at a company like Dunkin' Donuts or McDonald's — they have tens-of-thousands."
Daddabbo says that while expansion is always floating around in his subconscious, the real excitement comes from seeing the community grow around the businesses and stakeholders in downtown.
The Auburn store, directly next door to the Auburn Public Theater, is unique in that many didn't see the potential he did prior to opening. The brickwork around the glass doors, which was viewed as an inhibiting factor on the property before Mesa Grande's opening — turned out to be a big feature for the restaurant.
He had a vision to knock down part of the brickwork, and carve out a large, visible opening for the restaurant. That vision paid off. It's become one of the most-identifiable spots in downtown Auburn. Combined with some of the most-interesting marketing in the region, Mesa Grande Taqueria delivers across the board.
The large "MG" is written in bold, black lettering, laid up against a bright green background. It's simple, but Daddabbo notes that it's helped significantly with brand recognition. "I'll be at the doctor's office, or at a store — well-outside of our store's reach — and someone will say to me 'MG! I love the burritos!' and it's incredible to see how it's stuck."
His background in the entertainment industry — after spending a number of years in Los Angeles — provided him with the right visual expectations opening his taquerias. "It's like a movie in that set design, costumes, and experience all create the product. These are the things we thought about when creating this."
The uniform colors, clean atmosphere, and bold color choices make Mesa Grande Taqueria a unique stop in a growing — but still under-represented fresh mex food scene. "I still wear this shirt every day," he explained pointing to his polo with a bold MG on it. "People recognize this when I go out, and they tell me how much they love the food. It reminds me that we've done a great job telling the story about our brand."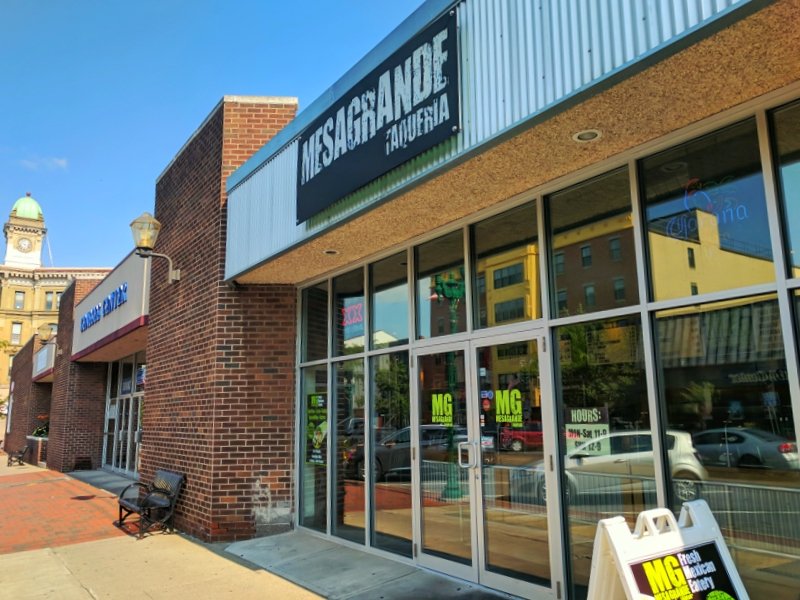 The brand isn't the only thing that's grown since opening his Auburn location.
Another aspect of the business that Daddabbo says has been incredible is the growth of that communal spirit. "Whenever we can give back to a community organization or those helping the community get better — we take the chance to help out. That's what this is all about," he added.
Seeing the growth throughout Auburn, and that coming in the near-future as the state invests additional dollars into the city, tourism, and the craft beer industry — Daddabbo sees progress.
"This is all good for us, it's all good for the growth of downtown centers like this across the state — and good things are happening," he continued. Daddabbo expects to continue seeing growth as the Harriet Tubman National Historical Park opens, as well as the recently-announced Finger Lakes Welcome Center — coming right around the corner.
"It's going to be right around the corner," Daddabbo excitedly affirmed. "The community is great because we already see everyone helping each other out." He continued, "We'll see tourists come into the store, tell us they were directed by another store owner or employee, and then they tell us. We all do it," he continued.
The network of business owners helping each other is real in downtown Auburn. For Daddabbo, who is located in the middle of all the action, it means continued growth. "Good things are going to continue happening, all of these spaces and businesses provide a unique, local experience that really can't be beat."
There isn't a ton of competition in Auburn for those looking to get a burrito. While there are a few options, Mesa Grande Tequeria has established itself as the destination within the community. Daddabbo said that the company doesn't take that for granted, though.
"We still use the freshest ingredients we can find, and we avoid issues that larger chains have by sourcing our food locally," he explained. Daddabbo knows that he isn't the first restaurant owner to dabble in the fresh, local market — but it's something that he's passionate about. He explained that all three of his restaurants get certain products from different vendors. It's a solution that prevents all of his locations from falling victim to any issues that may present themselves in extenuating circumstances.
Chipotle's reputation took a hit after a number of issues became present within the supply chain. While the company recovered from those issues, a number of customers were lost because of the mistrust. It's something Daddabbo thinks about regularly when evaluating how his business acquires the products they sell to customers.
Mesa Grande Tequeria is open everyday 11 am until 9 pm in Auburn, Camilus, and Faiport.