A $1.7 million environmental cleanup of a 10-acre old Erie Canal site on Columbia Street will begin in July and be completed in the fall.
The cleanup will be paid for by the responsible parties that formerly used the site, including Parker Hannifin and General Electric.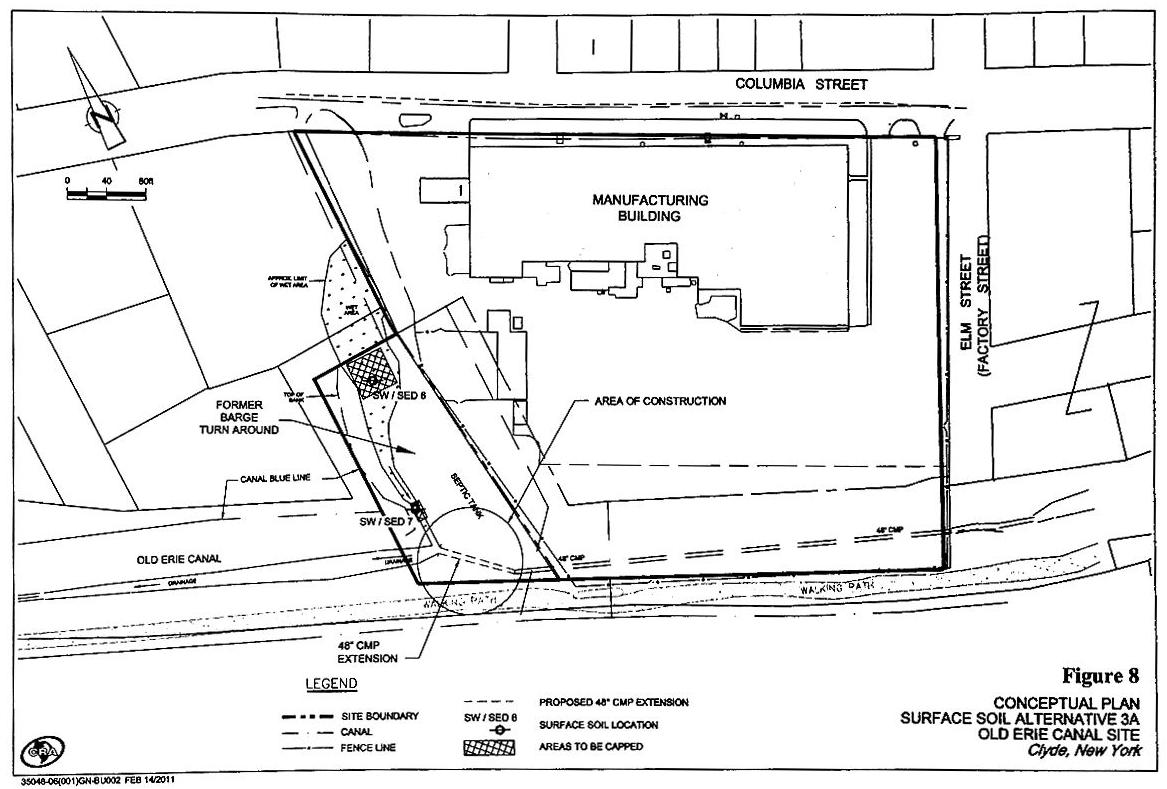 It is listed as a Class 2 Superfund site on the State Registry for Inactive Hazardous Waste Disposal Sites. According to the state Department of Environmental Conservation that means it poses "a significant threat to public health or the environment, requiring cleanup action.''
The cleanup plan includes these steps:
• Groundwater contamination will be addressed by injecting emulsified vegetable oil and nutrients into the groundwater to promote bacterial growth that will degrade contaminants. This will occur at three areas of the site, under the southern section of the manufacturing building, outside the southern end of the manufacturing building and within the former barge turnaround area.