Seneca Falls Town Supervisor Greg Lazzaro said Wednesday morning that the Town had been served with an Article 78 petition, calling into question the decision reached by the Town Board to pass Local Law No. 2 of 2017.
It's the second time this year that the Town or Town Board faces litigation over a local law. In February, the Town of Seneca Falls and the Town Board was served an Article 78 petition over the passage of the 2016 law, which was overturned earlier this spring.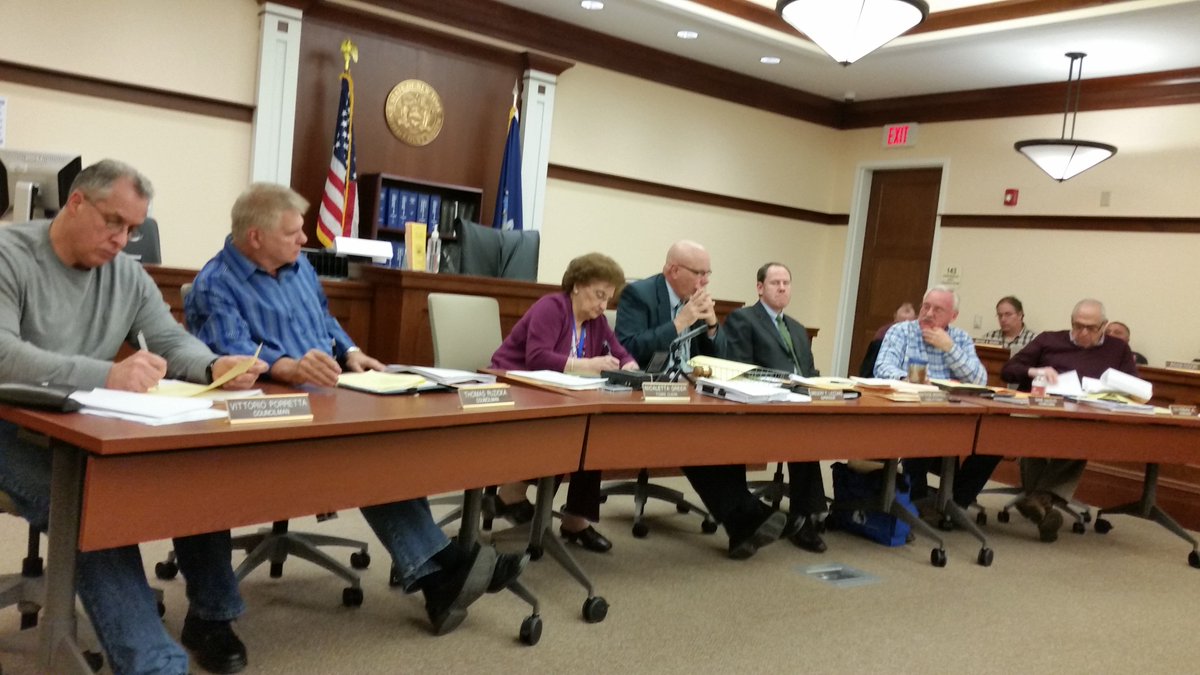 The 2016 law established a closing date for Seneca Meadows Landfill, which operates along State Route 414.
Supervisor Lazzaro says that the new suit will require time, money, and effort to be spent on a subject that he feels could have been put to rest with a community that works together better. "Seneca Falls will take a look at this and at some point we'll meet in court and have to use our money to fight this lawsuit," he explained.
The new suit, which was brought forward by Waterloo Contractors; otherwise known as Waterloo Container — has played a vital role in opposition to landfilling in Seneca Falls.
Waterloo Container operates just a short distance from the landfill, and was at the center of the previous Article 78 lawsuit, after Annette Lutz, former Town Councilor and part-owner of Waterloo Container pushed for the 2016 law subject to the Article 78 filed in February.
Lazzaro says that the lawsuit is a 'ratcheting up' of tension inside the community. "I believe that two parties can sit down and come to an amicable decision on this. I believe that Waterloo Container has ratcheted this up to the point of desiring to create a contentious situation."
RELATED: Sparks fly at contentious Town Board meeting in Seneca Falls
"They never came to the board to discuss these matters. They grandstand at meetings, they bring up issues that they've never brought up to me as an individual or discussed with me," the frustrated supervisor added.
As for what's next: Lazzaro says that the Town can, and will move forward in a positive direction during his visit to the FL1 Newsroom.
"I believe that we can come to a compromise and move the town forward. The Town Board continues to pursue economic development. We're in the process of selling two buildings, which had been off the tax rolls for a number of years. We have a great relationship with the newly formed Seneca Falls Development Corp."
He added that with all of the new people coming to the area for the casino, wine trail and other positives that the region offers — economic development, in his estimation, is only just beginning.
"These kinds of suits are almost frivolous. They don't take into account how much they hurt the Town. I realize a lawsuit was filed when Local Law No. 3 was passed, but we continued to have discussions between the Town Board and Seneca Meadows because we all felt it'd be better to discuss rather than litigate," Lazzaro concluded.

FL1 News has obtained a copy of the Article 78, which was received by the Town of Seneca Falls earlier today. It can be read here by following this link.