After photographer Joe Scaglione captured several photos of an apparent funnel cloud, spotted on Tuesday afternoon around 2:30 pm — Facebook was quick to react.
Looking at the images, it's clear to see that there is something in the sky that resembles a funnel cloud.
But, is it a true funnel cloud?
According to FLX Weather Meteorologist Drew Montreuil: Yes and no.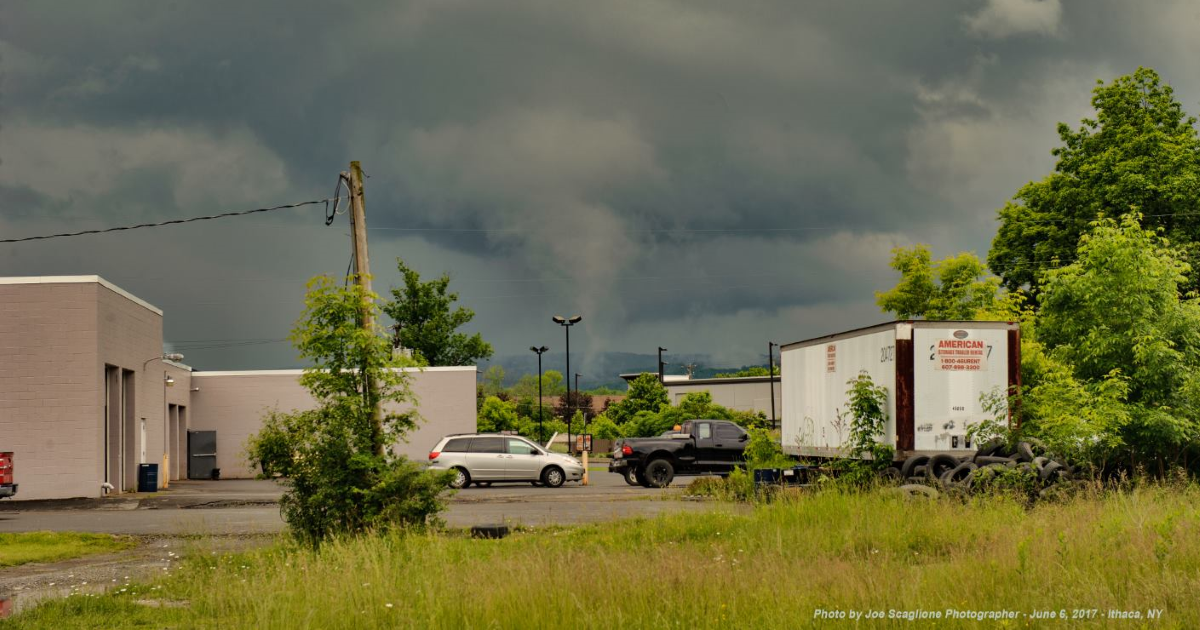 He notes that video evidence is necessary to make that kind of determination, and since there wasn't any severe weather present in the area — it wouldn't have been a funnel cloud in the traditional sense.
Montreuil called it a cold air funnel, which is caused by a combination of meteorological factors.
His explanation highlights the necessity of cold air entering the region behind a front, with the caveat that the atmosphere has to remain just unstable enough to create the "perfect storm" of conditions.
Montreuil added, "Temperatures at the surface in Ithaca (as reported at the Game Farm Road Climate Station) were in the low 60s at the time, while temperatures about a mile above the surface were in the low 40s."
He continued, "This large temperature difference in the lower atmosphere, in addition to the spin of the nearby low and changing wind direction, is likely what caused this very brief spin up of a funnel."
Cold air funnels do not often touch the ground, and when they do, they are usually very weak and short lived, according to meteorologists.
Montreuil says that the events themselves aren't even that uncommon.
Read more about the history of these "funnels" and see more photos by clicking here.